Drug and Alcohol Rehab Programs in Fulton, NY
Fulton, NY has several nearby treatment choices including: 3 medicaid treatment centers, 1 inpatient drug rehab, 3 drug rehabs that take PPO insurance like Blue Cross Blue Shield, 0 drug detox, 3 outpatient rehabs.
Get Help - Find a Rehab Center Today

For help finding an addiction treatment center, Call us!
All calls are 100% confidential and free
1-877-882-9275
Popular Searches for Drug and Alcohol Rehab in Fulton, New York:
Drug and Alcohol Rehab Facilities Serving the Fulton, New York Area: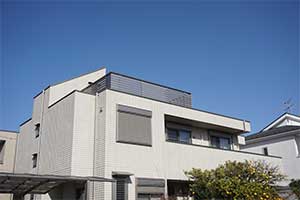 113 Schuyler Street
Fulton
,
NY.

13069




315-593-0796
Outpatient Treatment rehab - Get the best help for alcohol and drug addiction.
Arbor House Supportive Living Program Arbor House Community Residence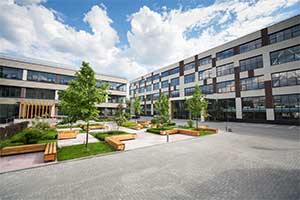 53 Hall Road
Hannibal
,
NY.

13074




315-564-5506
Arbor House Supportive Living Program is 10.2 miles from Fulton, NY


Like other alcohol and drug rehabs, Arbor House Supportive Living Program is committed to long term recovery for drug and alcohol addicts living in the local community. As such, this drug and alcohol rehab center has been providing care like trauma-related counseling, trauma therapy, 12-step facilitation approach, activity therapy, contingency management/motivational incentive, dual diagnosis drug rehab and more, which is in line with its philosophy of the treatments that actually work to help addicts recover from their condition (s).
In Addition, Arbor House Supportive Living Program believes that it is essential that its clients receive individual focus and services to ensure that they get effective results. They specialize in various programs such as clients with HIV/AIDS, domestic violence, active duty military, seniors or older adults, clients referred from the court/judicial system, aftercare/continuing care and others that you can find listed below. These services that Arbor House Supportive Living Program offers are also available in a variety of settings - inpatient drug and alcohol rehab programs, short term drug rehab facilities, outpatient day treatment, inpatient detoxification centers, long term drug addiction treatment and more.
This rehab also has aftercare plans and programs that can help you achieve permanent stability both in the short and in the long term. Finally, Arbor House Supportive Living Program accepts cash or self-payment, private insurance, military insurance, payment assistance, access to recovery (atr) voucher, other state funds and others.
Farnham Family Services Chemical Dependency Outpatient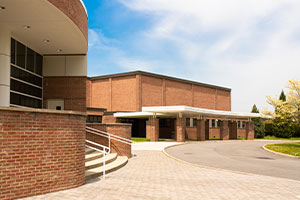 283 West 2nd Street
Oswego
,
NY.

13126




315-342-4489
Farnham Family Services is 10.4 miles from Fulton, New York


Outpatient Treatment rehab - Get the best help for alcohol and drug addiction.
County of Oswego Council on Alcoholism and Addictions(COCOAA)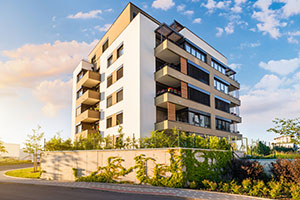 283 West 2nd Street
Oswego
,
NY.

13126




315-342-2370
County of Oswego Council on is 10.4 miles from Fulton, New York


The County of Oswego Council on Alcoholism & Addictions offers a full range of family-oriented services to those affected by chemical dependency as well as assistance to community professionals working with individuals who are addicted.
Commonly Asked Questions about Addiction and Treatment
---
What happens when a person overdosed on fentanyl?
Fentanyl is a synthetic opioid that is 50 to 100 times more potent than morphine. It is used medically to treat severe pain, but its potent nature also makes it dangerous when misused or taken in excessive amounts. When a person overdoses on fentanyl, several life-threatening symptoms and complications can occur:
Respiratory depression: One of the most critical effects of a fentanyl overdose is severe respiratory depression, which occurs when the drug suppresses the brain's ability to control breathing. This can lead to slow, shallow, or irregular breathing, or even cause the person to stop breathing altogether, which can be fatal.
Unconsciousness: A fentanyl overdose can cause the person to lose consciousness or become unresponsive. In this state, the individual is at a higher risk of choking or suffering from positional asphyxia if they are in an awkward position that restricts their breathing.
Constricted pupils: An overdose may result in pinpoint pupils, also known as miosis, which is a common sign of opioid intoxication.
Cyanosis: Due to the lack of oxygen resulting from respiratory depression, the person's skin, lips, and nails may develop a bluish tint, which is called cyanosis.
Low blood pressure: A fentanyl overdose can lead to a significant drop in blood pressure (hypotension), which may result in dizziness, fainting, or shock.
Slow or weak pulse: The person's heart rate may become slow or weak, further contributing to the risk of life-threatening complications.
Muscle rigidity: In some cases, a fentanyl overdose can cause muscle stiffness or rigidity, particularly in the chest and abdominal muscles, which can make it even more difficult to breathe.
Seizures: Although less common, a fentanyl overdose may also cause seizures in some individuals.
Coma or death: In severe cases, a fentanyl overdose can lead to coma or death due to respiratory failure, lack of oxygen, or other complications.
If you suspect someone is experiencing a fentanyl overdose, it is crucial to call emergency medical services immediately. Administering naloxone, an opioid antagonist, can temporarily reverse the effects of the overdose, but multiple doses may be needed due to fentanyl's potency. It is essential to note that naloxone is not a substitute for professional medical care, and the person must still receive prompt medical attention to address any underlying complications and ensure proper treatment.
---
What is the 12 step method for treating addiction?
"The 12-step method for treating addiction is a structured, peer-based approach that originated with Alcoholics Anonymous (AA) in the 1930s. Since then, it has been adapted for various other substance use disorders and behavioral addictions, including Narcotics Anonymous (NA), Gamblers Anonymous (GA), and Overeaters Anonymous (OA), among others. The method is based on a set of guiding principles, known as the 12 steps, that outline a path to recovery, personal growth, and spiritual development.
The 12 steps of the method are as follows:
Admitting powerlessness over the addiction and recognizing that one's life has become unmanageable.
Believing that a higher power (interpreted by each individual according to their beliefs) can restore sanity and provide support in recovery.
Deciding to turn one's will and life over to the care of the higher power.
Conducting a thorough and honest moral inventory of oneself.
Admitting to oneself, the higher power, and another person the exact nature of one's wrongs and shortcomings.
Being ready to have the higher power remove these defects of character.
Humbly asking the higher power to remove one's shortcomings.
Making a list of all the people harmed by one's addiction and being willing to make amends to them.
Making direct amends to those harmed, whenever possible, except when doing so would cause harm to them or others.
Continuing to take personal inventory and promptly admitting when one is wrong.
Seeking to improve one's conscious contact with the higher power through prayer and meditation, asking for knowledge of the higher power's will and the strength to carry it out.
Having experienced a spiritual awakening as a result of these steps, carrying the message to others struggling with addiction and practicing these principles in all aspects of life.
The 12-step method emphasizes the importance of peer support, mutual aid, and the sharing of personal experiences as a means of overcoming addiction. Participants typically attend regular meetings, where they share their stories, listen to others, and work through the steps at their own pace. Many 12-step programs also encourage members to find a sponsor, an experienced member who has worked through the steps and can provide guidance, support, and accountability during the recovery process."
---
What can I do to help someone addicted to drugs?
Learn about addiction: Educate yourself on drug addiction, its causes, symptoms, and treatment options. This knowledge will help you better understand the person's struggles and provide informed support.
Approach with empathy: Start a conversation with the person about their drug use in a non-judgmental and empathetic manner. Express your concerns for their well-being and the impact of their drug use on their life.
Encourage professional help: Encourage the person to seek professional assistance from a medical professional, therapist, or addiction counselor. Offer to help them find suitable resources and provide support as they take steps towards treatment.
Offer emotional support: Be available to listen and provide emotional support throughout the recovery process. Maintain open communication and offer a safe space for the individual to share their experiences and feelings.
Suggest support groups: Recommend joining support groups such as Narcotics Anonymous (NA) or SMART Recovery, which provide a community of individuals with similar experiences and offer guidance and encouragement throughout the recovery process.
Set boundaries: Establish clear boundaries to protect your own well-being and communicate your expectations about the person's behavior. Be firm yet compassionate, making it clear that you will not enable their drug use.
Assist with lifestyle changes: Help the person develop healthier habits, such as engaging in physical activity, improving their diet, and finding alternative ways to manage stress. Offer to participate in these activities together to provide additional support and motivation.
Be patient: Recovery from drug addiction is a long-term process, and relapses may occur. Understand that setbacks are part of the journey, and continue to offer support and encouragement as the person works towards sobriety.
Care for yourself: Supporting someone with drug addiction can be emotionally taxing. Ensure you are taking care of your own mental and emotional health by seeking support from friends, family, or professional counselors if needed.
National Non Profit Helpline - 1-877-882-9275
Our National Non Profit Helpline is a 24/7, 365-day-a-year treatment referral and information service for individuals and families faced with mental and/or substance use disorders.
All calls are strictly confidential
Our service provides referrals to licensed treatment facilities, support groups, and community-based organizations. You don't have to struggle alone with addiction. Help is just a phone call away. Call 1-877-882-9275 now to get the help you need and deserve.