Hackettstown, NJ Drug and Alcohol Rehabilitation Programs
Hackettstown, NJ has nearby treatment options including: 1 medicare program, 1 inpatient rehab center, 3 drug rehabs that take private insurance like BCBS, 0 detox center, 4 outpatient rehabs.
Get Help - Find a Rehab Center Today

For help finding an addiction treatment center, Call us!
All calls are 100% confidential and free
1-877-882-9275
Popular Searches for Drug and Alcohol Rehab in Hackettstown, New Jersey:
Alcohol and Drug Rehabs Serving the Hackettstown, New Jersey Area: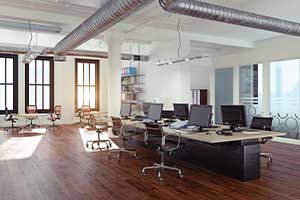 112 East Avenue
Hackettstown
,
NJ.

07840




908-441-1558
Hackettstown Medical Center provides patient-centered, hospital care to the Warren County, NJ region.
Cambridge Recovery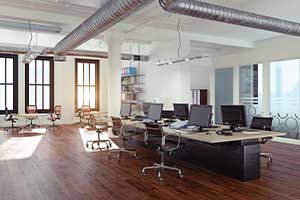 6 Red Maple Lane
Flanders
,
NJ.

07836




908-946-0005
Cambridge Recovery is 7.3 miles from Hackettstown, NJ


Cambridge Recovery is committed to helping the people of Hackettstown, New Jersey and the surrounding areas to getting their sobriety back after battling with alcohol and drug addiction. As such, Cambridge Recovery provides a wide assortment of services in line with their belief of treatments that work - including long term drug and alcohol rehabs, intensive outpatient treatment, inpatient detox facilities, inpatient addiction treatment facilities, short term rehab programs and others.
Cambridge Recovery also believes that it is necessary that every person gets specific treatments that are tailored to their needs to help ensure treatment is a success. This is why it is specialized in a wide variety of treatment methods, including group therapy, activity therapy, contingency management/motivational incentive, couple/family therapy, behavior modification, cognitive/behavior therapy and others. In addition, Cambridge Recovery is specialized in legal advocacy, persons with post-traumatic stress disorder, seniors or older adults, clients referred from the court/judicial system, clients with HIV/AIDS, aftercare/continuing care, as well as other special programs. In general, the treatment services that this drug and alcohol rehab facility uses aims to provide positive and lasting change for each individual.
Lastly, Cambridge Recovery accepts private medical insurance, cash or self-payment, sliding fee scale, medicare, medicaid, state education funds, state corrections or juvenile justice funds and more.
Capitol Care Inc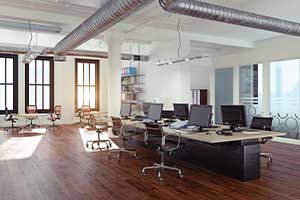 7 Waterloo Road
Stanhope
,
NJ.

07874




844-437-3482
Capitol Care Inc is 7.4 miles from Hackettstown, New Jersey


Capitol Care Inc. is located in Stanhope, NJ. The agency has been empowering people who have been diagnosed with substance use disorders, developmental disorders, and mental health disorders. By so doing, it ensures that these people are able to get started on the journey to long term health, wellness, and recovery away from these disorders.
Mount Olive Counseling and Clinic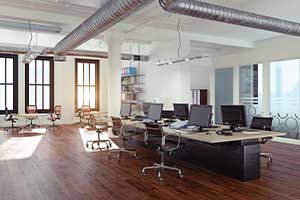 1278 Route 46
Ledgewood
,
NJ.

07852




973-584-6700
Mount Olive Counseling and Clinic is 9.3 miles from Hackettstown, NJ


Established in 2007, Mt. Olive Counseling & Clinic, was born out of the founders? vision to establish a mental health facility rooted in integrity, hope
Commonly Asked Questions about Addiction and Treatment
---
How long does it take for the treatment of drug addiction?
"The duration of treatment for drug addiction can vary significantly depending on several factors, including the individual's unique needs, the severity and type of addiction, and the chosen treatment approach. There is no universally prescribed timeline for addiction treatment, as each person's journey to recovery is different. However, some general timeframes can be considered when discussing drug addiction treatment:
Detoxification: The initial detoxification process, during which the body clears itself of drugs and toxins, can range from a few days to several weeks, depending on the substance involved and the individual's physiological response.
Inpatient or residential treatment: Inpatient or residential treatment programs, which provide intensive, structured care in a controlled environment, typically last between 28 days and 90 days. However, some individuals may require extended stays of six months or longer, depending on their progress and specific needs.
Outpatient treatment: Outpatient treatment programs, which offer therapy and support while allowing individuals to continue living at home, can vary in duration and intensity. Some programs may last for several weeks or months, while others may continue for a year or more, with sessions becoming less frequent over time as the individual progresses in their recovery.
Aftercare and ongoing support: Recovery from addiction is a lifelong process, and ongoing aftercare and support are crucial for maintaining long-term sobriety. Aftercare may include continuing therapy, attending support group meetings, or participating in sober living communities. The duration of aftercare and ongoing support can vary based on individual needs and may continue indefinitely.
Research suggests that longer durations of treatment are generally more effective in promoting lasting recovery. The National Institute on Drug Abuse (NIDA) recommends a minimum of 90 days of treatment for most individuals, as shorter durations have been associated with higher relapse rates. However, it is essential to recognize that each person's path to recovery is unique, and the most effective treatment plans are tailored to their specific needs, goals, and circumstances."
---
Is substance abuse higher in the lgbtq+ community?
Yes, studies have indicated that rates of substance use and substance use disorders are indeed higher in the LGBTQ+ (lesbian, gay, bisexual, transgender, queer, and others) community compared to the general population. This disparity is believed to be related to a variety of factors, including the stress and stigma associated with identifying as LGBTQ+.
Here's a closer look at some of the related factors and statistics:
Minority Stress: Minority stress refers to the chronic stress faced by members of a marginalized group, such as the LGBTQ+ community. This includes dealing with prejudice, societal stigma, discrimination, and the process of coming out. This added stress can increase the risk of substance use as a coping mechanism.
Mental Health: There are higher rates of mental health disorders, such as depression and anxiety, among LGBTQ+ individuals, often as a result of minority stress. Mental health disorders are a known risk factor for substance use and substance use disorders.
Social Environment: Substance use is often more normalized in some LGBTQ+ social settings, such as bars and clubs, which can increase the likelihood of substance use and addiction.
Access to Care: LGBTQ+ individuals may face barriers to receiving substance use treatment, such as discrimination, lack of LGBTQ+ inclusive treatment programs, and fear of stigma.
According to the Substance Abuse and Mental Health Services Administration (SAMHSA), adults who identify as lesbian, gay, or bisexual were more than twice as likely as heterosexual adults to have used illicit drugs in the past year. Transgender individuals also experience higher rates of substance use and substance use disorders compared to their cisgender peers.
It is important to note that while substance use is a significant issue within the LGBTQ+ community, not all individuals within this community use substances or struggle with substance use disorders. A comprehensive, culturally competent approach is needed to address substance use in the LGBTQ+ community, which includes providing LGBTQ+ inclusive prevention and treatment programs, addressing the underlying issues like discrimination and stigma, and improving access to mental health care.
---
What does drug addiction do to a person?
Drug addiction, also known as Substance Use Disorder (SUD), is a complex condition that affects an individual's brain and behavior, leading to an inability to control the use of drugs despite harmful consequences. Drug addiction can impact a person in various ways, including physical, psychological, social, and emotional aspects of their life. Some of the effects of drug addiction include:
Physical health problems: Chronic drug use can lead to numerous health issues, ranging from mild to severe. These may include weakened immune system, cardiovascular problems, liver damage, lung diseases, kidney damage, and increased risk of infectious diseases, such as HIV and Hepatitis C.
Mental health issues: Drug addiction often co-occurs with mental health disorders, such as depression, anxiety, and bipolar disorder. Substance use can exacerbate existing mental health conditions or lead to the development of new ones.
Cognitive impairment: Prolonged drug use can impair cognitive functions, such as memory, attention, decision-making, and problem-solving skills. This can impact an individual's ability to function effectively in daily life and may result in poor academic or work performance.
Emotional instability: Drug addiction can lead to emotional instability, mood swings, and increased irritability, which can strain personal relationships and affect overall well-being.
Social isolation: Individuals with drug addiction may withdraw from social activities, hobbies, or relationships, leading to isolation and loneliness. They may also prioritize drug-seeking behaviors over other aspects of their life, further damaging social connections.
Financial difficulties: The cost of obtaining drugs, combined with reduced work performance or job loss, can lead to financial strain and potentially result in homelessness or dependence on others for support.
Legal problems: Drug addiction may increase the likelihood of engaging in illegal activities, such as theft or drug trafficking, to support drug use. This can lead to arrest, incarceration, or other legal consequences.
Increased risk of overdose: Chronic drug use increases the risk of accidental overdose, which can result in severe health complications or death.
Family and relationship issues: Drug addiction can strain family relationships and lead to instability within the household, as well as negatively impact the emotional and physical well-being of children in the family.
National Non Profit Helpline - 1-877-882-9275
Our National Non Profit Helpline is a 24/7, 365-day-a-year treatment referral and information service for individuals and families faced with mental and/or substance use disorders.
All calls are strictly confidential
Our service provides referrals to licensed treatment facilities, support groups, and community-based organizations. You don't have to struggle alone with addiction. Help is just a phone call away. Call 1-877-882-9275 now to get the help you need and deserve.