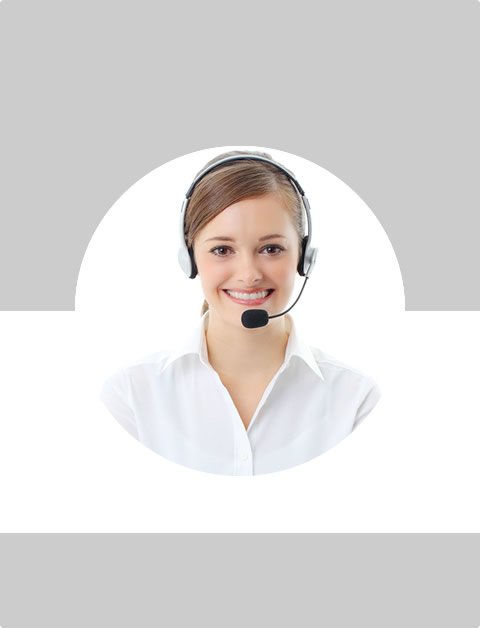 Don't Know What To Do?
Call Now to speak with a Certified Treatment Assesment Counselor who will guide you every step of the way.
This is a free service 100% Confidential
1-855-350-3330
Facts about youth using prescription drugs
Addiction to prescription medication is a huge problem in the US. The National Drug Control Policy reports that in 2005, more than 8,500 people died from complications arising from prescription drug abuse.
The magnitude of the problem is also reflected in data from the Drug Enforcement Administration, which shows that prescription opioid pain medications are killing more people than cocaine and heroin combined. The report adds that currently, about seven million people are abusing prescription drugs. This number is higher than that of people who are abusing illegal drugs such as cocaine, ecstasy and heroin combined.
Youth using prescription drugs
Prescription drug abuse is also prevalent among the youth. It is reported that about 2,500 youth in the US abuse a prescription drug for the first time every day. Of the about 3.3 million people who begin to abuse prescription drugs every year, about a million of them are aged between 12 and 17.
Before they become addicted, many of these youths start taking the medication innocently with no intention of abusing the drugs. Unfortunately, what begins as legitimate treatment for medical conditions such as pain, anxiety and insomnia and other conditions turn into dependence and eventually they become hooked and find it difficult to stop. Prescription drug abuse refers to improper use of prescription medication or using the drugs for recreation.
When surveyed, many youth cited stresses from school, home the desire to fit in and lack of confidence as the reasons that drive them to abuse prescription medications. This problem is further aggravated by the fact that health care providers often prescribe drugs such as painkillers and tranquilizers liberally. For example, it is quite common for doctors to prescribe Concerta, Adderall and Ritalin to treat Attention Deficit Hyperactivity Disorder in the youth. Pain medication such as Vicodin and Oxycontin, which are addictive, are also prescribed freely.
One of the reasons that contribute to the problem of youth using prescription drugs to get high is that many of them mistakenly believe that getting high from prescription drugs is safer than using illegal drugs. They assume that since the drug manufacturers are reputable pharmaceutical companies, they can use the drugs safely. However, the only safe use of these drugs is when they are prescribed for medical treatment and used properly according to instructions. Some of these youths admit to obtaining the drugs from relatives and friends without their knowledge or raiding medicine cabinets when they go visiting other people's homes.
Studies have also shown that youths living in the west and the southeast are highly likely to abuse prescription drugs. States with the highest rates of prescription drug abuse among the youth are West Virginia, Tennessee, Oklahoma, Arkansas, Kentucky, Montana and Oregon.
Overdose Deaths from Prescription drugs
With abuse, dependence and addiction is the risk of overdosing on prescription drug. The state of Florida reports a growing number of deaths resulting from prescription abuse. Data collected by Florida's Department of Law Enforcement working with medical examiners shows that in 2008, about 8,500 deceased people had one or more drugs in their bodies. These were prescription drugs such as Xanax and OxyCotin. About 25 percent more people died from Xanax overdose in 2008 than the previous year. OxyCotin also caused about 33.5 percent more deaths the same year than the previous one. The report also says that in more than half of the bodies that had methadone and OxyCotin, these drugs were the cause of death.
Health complications that can result from abusing prescription drugs include hyperthermia (body temperatures rise to dangerous levels) and irregular heart beat especially when the drug is a stimulant. People who abuse sedatives such as benzodiazepines may have paranoia, drowsiness, difficulty in breathing, fatal allergic reactions, nausea and vomiting, sleep and mood disturbances and depression. Abusing opioid analgesics can cause constipation, strained breathing, slurred speech, fatigue, disorientation, seizures and lack of coordination.
Taking high doses of addictive over the counter cold or cough medications can result in numbness, high blood pressure and nausea among other problems. Most of these abused drugs tend to distort the user's judgement and inhibition and the person may engage in risky sexual behaviour, which increases their risk of contracting HIV and sexually transmitted infections.
Treatment programs that help the youth who are addicted to prescription drugs are available. These use methods such as detoxification and behavioural therapy while reducing the doses of the drugs to avoid withdrawal symptoms.
Find Top Treatment Facilities Near You
Detoxification
Inpatient / Residential
Private / Executive
Therapeutic Counseling
Effective Results
Call Us Today!
Speak with a Certified Treatment Assesment Counselor who can go over all your treatment options and help you find the right treatment program that fits your needs.
drug-rehabs.org
1-855-350-3330
Discuss Treatment Options!
Our Counselors are available 24 hours a day, 7 days a week to discuss your treatment needs and help you find the right treatment solution.
Call Us Today!
drug-rehabs.org
1-855-350-3330