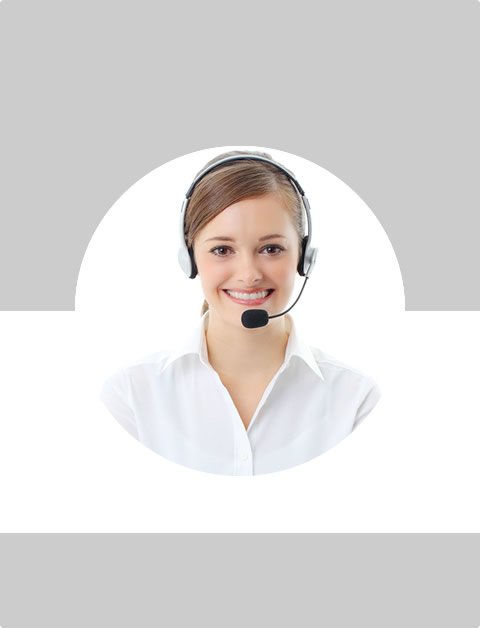 Don't Know What To Do?
Call Now to speak with a Certified Treatment Assesment Counselor who will guide you every step of the way.
This is a free service 100% Confidential
1-877-882-9275
Alcohol Addiction Help
Alcohol plays a vital part in many cultures. It is used as a social lubricant and a component of important ceremonies. Unfortunately, alcohol is also abused. Alcohol abuse leads to many problems. People addicted to alcohol often end up harming themselves or others, physically or psychologically.
The Definition of Moderate Drinking
The Center for Disease Control (CDC) defines moderate drinking as up to 2 alcoholic drinks a day for men, and up to one drink a day for women. If you are male and you typically imbibe more than 2 alcoholic drinks a day, or you are a women and you often drink more than one drink a day, you probably have a problem with alcohol and should consider getting some professional help.
Binge Drinking
Some people do not abuse alcohol daily, but instead abuse it weekly or monthly. These people tend to drink enormous quantities of alcohol in a sitting once a week or once a month. This pattern of drinking is known as binge drinking.
Binge drinking has a lot of negative health consequences. Binge drinking is so dangerous that sometimes the outcome of a binge drinking session is a fatality. Unfortunately, the popularity of binge drinking has increased over the years.
Binge drinking is particularly popular with young adults. It often occurs at parties or sporting events. While health experts are doing their best to advise against binge drinking, a shocking percentage of the young adult population engages in it.
Psychological Patterns of Alcohol Abuse
Alcoholics often use mental defense mechanisms to ignore their problems with alcohol. The most common mental defense mechanism is denial. Many alcoholics simply insist that they are not alcoholics and do not have any problems with alcohol. When confronted with evidence to the contrary, they often simply ignore the evidence.
Alcoholics will sometimes attempt to justify their alcohol abuse by trying to include alcohol in their social life as much as possible. Every social activity becomes an excuse to drink.
When to Get Help for a Problem with Alcohol
Men who consume more than 2 alcoholic drinks a day, and women who drink more than one drink a day; people who practice binge drinking; and individuals for whom alcohol is a fundamental part of life should all seek help for problems with alcohol. If alcohol addiction is caught and treated early on, it is much easier to deal with than if it is allowed to continue to progress over the years.
The typical addicts' addiction worsens over the years unless it is treated. Alcohol abuse is an insidious problem. Many addicts do not know just how bad their alcohol abuse is until they start to experience major problems as a result of it.
While there are multiple approaches to dealing with alcohol abuse, just about all of them call for complete abstinence from alcohol. It is just too tempting for former alcohol abusers to regress after having a couple drinks following a long period of sobriety.
Addiction is not just a psychological process. It is a biological phenomenon as well. Addicts' brains literally change as a result of their addictive behaviors. This is part of the reason it is so difficult for addicts to break free from their addictions.
Alcohol Abuse and Genetics
Some individuals have a genetic predilection for alcohol abuse. Alcohol abuse tends to run in families, and is related to the occurrence of depression and anxiety disorders in families.
Alcohol abusers tend to have problems coping with anxiety and tend to be more depressed than non-abusers. Alcohol abuse is frequently both a cause of depression and a way of dealing with it.
Alcohol addicts often need help treating their depression, and this is one of the reasons why it is so important addicts seek help for their addiction as soon as possible. There is a disturbing connection between alcohol abuse and suicide, and depressed alcoholics tend to be more suicidal than depressed non-alcoholics.
Hope for the Future
With an effective treatment program, many addicts can successfully overcome their alcohol addiction. Although this is not easy and requires a great deal of effect on the part of the addict, treating alcohol abuse effectively is definitely possible. One of the main keys is helping addicts recognize they have a problem with alcohol so that they can start to deal with it as soon as possible.
Find Top Treatment Facilities Near You
Detoxification
Inpatient / Residential
Private / Executive
Therapeutic Counseling
Effective Results
Call Us Today!
Speak with a Certified Treatment Assesment Counselor who can go over all your treatment options and help you find the right treatment program that fits your needs.
drug-rehabs.org
1-877-882-9275
Discuss Treatment Options!
Our Counselors are available 24 hours a day, 7 days a week to discuss your treatment needs and help you find the right treatment solution.
Call Us Today!
drug-rehabs.org
1-877-882-9275