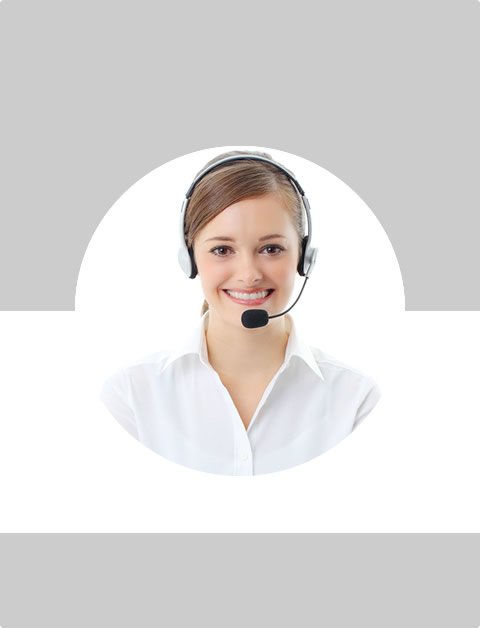 Don't Know What To Do?
Call Now to speak with a Certified Treatment Assesment Counselor who will guide you every step of the way.
This is a free service 100% Confidential
1-877-893-8276
What is DXM
DXM stands for dextromethorphan which is a drug used for suppressing coughs i.e. a cough suppressant. Dextromethorphan is a key ingredient in most cold and cough medicines. It is important to note that Dextromethorphan won't treat cough caused by asthma, smoking or emphysema.
Important facts and information about dextromethorphan
Dextromethorphan should not be given to children under 4 years of age. You must also consult a doctor before giving dextromethorphan to a child. Dextromethorphan has very serious side effects i.e. death when the drug is misused by very young children.
Dextromethorphan shouldn't be used by individuals who have recently used MAO inhibitors i.e. isocarboxazid phenelzine, rasagiline, selegiline or tranylcypromine within the past two weeks. If dextromethorphan is used in such cases, it may lead to very serious side effects. Dextromethorphan should therefore be taken only after MAO inhibitors have cleared from the body.
You should also avoid using over-the-counter cold, cough or allergy medicines alongside dextromethorphan without consulting with your doctor. This is important to ensure that you take the right doses of each medicine. You must also read the Dextromethorphan label correctly to ensure that you take the medicine exactly the way it should be taken. Failure to read and follow medication instructions can lead to serious problems.
Dextromethorphan is harmful to the unborn child. You must therefore inform your doctor in case you are already pregnant or you are planning on becoming pregnant. Dextromethorphan has the ability to pass through breast milk which may have severe results i.e. harming a nursing baby.
Dextromethorphan administration
Dextromethorphan should be taken as per your doctors instructions. Dextromethorphan should not be used in larger doses or for a prolonged period of time i.e. longer than prescribed or recommended. Because dextromethorphan is a cough medicine it should be taken like cough medicine i.e. until the symptoms of coughing disappear.
When taking dextromethorphan in its liquid form, you must use a measuring spoon/cup as opposed to using a table spoon. A measuring spoon/cup should help you administer the correct dosage. When taking dextromethorphan in other forms i.e. dextromethorphan lozenge or a disintegrating strip, you should let the medicine dissolve in your mouth. It is important to drink enough fluids when taking dextromethorphan to help lubricate and avoid congestion in your throat while taking the medication.
If you take dextromethorphan for a week and your symptoms fail to improve, inform your doctor immediately for further advice or in order to get alternative medication. In case you need to go for any kind of surgery, you must inform your surgeon in advance if you have taken dextromethorphan or any other type of cough medicines recently i.e. within the past week.
What should happen if you miss a dextromethorphan dose
Because cough medication is taken only when it is needed, you don't need to be in a dosing schedule. If you happen to taking the medication on a regular, you should take a missed dose when you remember. If you remember you missed a dose when it is time for the next dose, consider skipping the missed dose. You should simply continue with the normal dose scheduled. You should never take additional doses to recover from a missed dose.
Things to avoid when taking dextromethorphan
You must avoid drinking alcohol at all costs when taking dextromethorphan. This is because taking alcohol alongside dextromethorphan results in very serious side effects. Alcohol is known to exaggerate dextromethorphan side effects. For instance, using the medication alongside alcohol impairs reactions and thinking. Also, when taking dextromethorphan, you must avoid operating machinery. You should also avoid taking some pills i.e. caffeine pills, diet pills, among other stimulants i.e. ADHD medications. Taking stimulants alongside cough medicine increases the risk of experiencing unpleasant side effects.
Dextromethorphan side effects
You must seek emergency medical help in case you experience any of the following serious allergic reaction namely; difficulty breathing, hives, face swelling, lips swelling, lip swelling, tongue swelling or throat swelling. You should stop using dextromethorphan immediately and seek medical attention if you experience any of the following serious dextromethorphan side effects namely; anxiety, severe dizziness, restlessness, nervousness, hallucinations, confusion and shallow breathing. Less serious or mild dextromethorphan side effects such as stomach upsets are more likely to occur.
Find Top Treatment Facilities Near You
Detoxification
Inpatient / Residential
Private / Executive
Therapeutic Counseling
Effective Results
Call Us Today!
Speak with a Certified Treatment Assesment Counselor who can go over all your treatment options and help you find the right treatment program that fits your needs.
drug-rehabs.org
1-877-893-8276
Discuss Treatment Options!
Our Counselors are available 24 hours a day, 7 days a week to discuss your treatment needs and help you find the right treatment solution.
Call Us Today!
drug-rehabs.org
1-877-893-8276