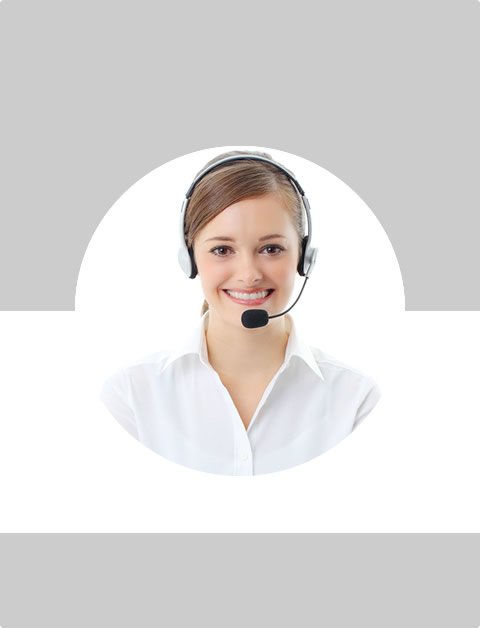 Don't Know What To Do?
Call Now to speak with a Certified Treatment Assesment Counselor who will guide you every step of the way.
This is a free service 100% Confidential
1-877-893-8276
Types of Treatment for Meth Addiction
Meth (methamphetamine) is a purely synthetic and one of the most addictive drugs that has wrecked lives across the globe. It is abused by a large section of the society, from blue-collared employees to business types, resulting in unbelievable costs to the society in general. Meth, which is also known as crystal, yaba, shaba, glass, has effects comparable to those of the highly potent cocaine, however, it is relatively a lot cheaper and a lot stronger than cocaine.
Dealing with individuals addicted to meth is not by any means easy. People suffering from meth addiction are both psychologically and physiologically distorted. Amongst the risky physical effects of methamphetamine intake are high breathing rates and blood pressure, cardiac arrhythmia, stomach cramps, insomnia, hallucinations, stroke, paranoia and even death.
CBT Cognitive Behavioral Therapy
Among the most effective types of treatment for meth addiction is CBT or cognitive behavioral therapy. This kind of therapy helps the addicts to recognize why they use meth, what sort of situations or groups of individuals motivate them to use meth, how to evade cravings, and lastly, how to manage cravings when they strike. Cognitive behavior therapy offers real world strategies and approaches that have been established to work on restoring meth addicts.
12 Step and contingency Reinforcement
Two other types of treatment for meth addiction are the 12 step approach and contingency reinforcement. In the latter, a therapist employs principals depending on positive incentive reinforcements whenever treatment objectives are reached. Some of the goals can be reaching a sobriety milestone or a clean drug test, while the rewards are usually movie tickets, restaurant vouchers and other small rewards.
A number of studies have revealed that such small positive rewards really help to enhance treatment retention. On the other hand, the 12-step process comprises various support structures like peers and meetings. Though this treatment process is usually not recommended as a single treatment procedure for meth addicts, latest research shows that taking part in the 12-step approach in conjunction with other treatment alternatives led to a better than standard outcome.
Detoxification
For meth addicts, there is a silver lining attached to the extended detoxification process. Although there is no particular medication that can help the meth detoxification process, it has been discovered that the whole ordeal is not life-threatening. Unlike a few other drugs like heroine, methamphetamine detoxification is not severe and does not require taking place in an in-patient setting. Nevertheless, this doesn't include pre-existing conditions which may necessitate medical care like dental care or dermatology.
Drug Rehabilitation Centers
At drug rehabilitation centers, individuals get a holistic treatment for drug related problems. Here, they are given caring and sincere support in order that the affected individuals can regain their normal, happy lives. The patients stay in the drug treatment center until they stop showing strong cravings for meth.
The key to overcoming meth addiction, which might stand more factual than overcoming any other kind of addiction, is the need to be truly engaged in the treatment process. Friends, family and even colleagues are supposed to participate in the whole treatment process. The higher the number of supportive people involved in the patient's life, the higher the chances for the meth addict to fully rehabilitate.
Recovery from meth addiction is a chance, but the withdrawal phase can be harsh on the addict and there is usually a probability for relapse. Even as some affluent nations boast numbers of drug rehab centers, unfortunate countries do not. That's why this worldwide problem has not yet been considerably managed. Worse still, the number of people addicted to meth continues to increase.
For any individual addicted to meth, treatment is extremely recommended for any chance of leading a normal life afresh. Though, the aftermaths of long-drawn-out use of meth are so strong that full methamphetamine addicts have extreme difficulty adhering to treatment programs. Methamphetamine addicts mainly benefit when following a treatment program that is intended to compensate for the emotional and mental lows that crop up during the long withdrawal period.
Long Term is Most Effective
Treating meth addiction takes a substantial amount of time, and is prolonged with more serious damage. In this regard, long-term in-patient treatment is usually the most effective strategy. Treatments that last for at least 3 months, or possibly a year, have led to superior success rates.
Finally, meth addiction treatment depends on the support of the addict's family and friends. It is essentially a social issue that requires a social solution. Understanding the circumstances and reasons behind methamphetamine addiction and eliminating them from the patient's environment throughout and after the treatment process, will be of great help.
Find Top Treatment Facilities Near You
Detoxification
Inpatient / Residential
Private / Executive
Therapeutic Counseling
Effective Results
Call Us Today!
Speak with a Certified Treatment Assesment Counselor who can go over all your treatment options and help you find the right treatment program that fits your needs.
drug-rehabs.org
1-877-893-8276
Discuss Treatment Options!
Our Counselors are available 24 hours a day, 7 days a week to discuss your treatment needs and help you find the right treatment solution.
Call Us Today!
drug-rehabs.org
1-877-893-8276