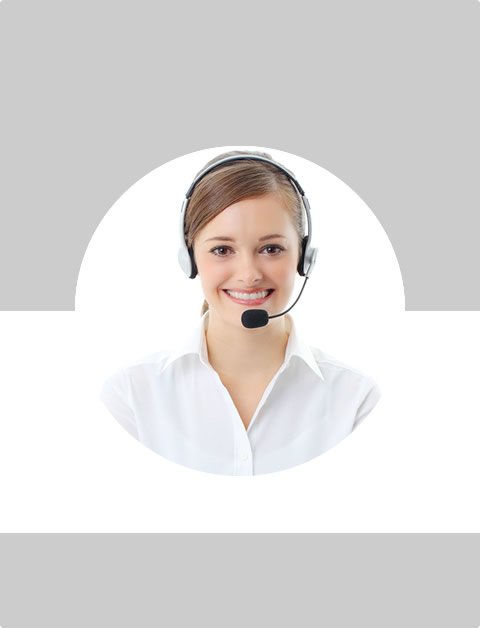 Don't Know What To Do?
Call Now to speak with a Certified Treatment Assesment Counselor who will guide you every step of the way.
This is a free service 100% Confidential
1-877-893-8276
Types of Help for Addiction
You can find many different kinds of help for a drinking or drug problem. Availability of kinds of help and helping agencies vary from area to area.

Individual Counseling
In individual counseling, the person meets for a period of time with a professional substance abuse counselor. The counselor supports the client's non-use through a variety of techniques. The counselor may have expertise in other mental health areas to help the client resolve problems in his or her life that might be contributing to the substance abuse.
Medication
Physicians can prescribe medications that help the person stay substance free. Antabuse causes illness when alcohol is consumed. Naltrexone can help stop the craving or desire to drink or take drugs.
Detox
When someone decides to quit drinking or using drugs, it is important to see a qualified counselor or physician to be assessed for how best to stop using. Drug or alcohol withdrawal can put a person's life at risk. Medications are often prescribed to help ease the person off his or her drug(s) of choice. Detox can be accomplished in a variety of settings, depending on how complex or medically compromised a person's health and drug problem are. Detox settings include medical hospitals and alcohol and drug detox and treatment facilities.
Inpatient Treatment
Inpatient treatment provides a highly structured program that involves both individual therapy and treatment groups. The goal of an inpatient program is to help the person become drug free and then to prepare him or her for a life back in the community. Family members often attend special programs to help with the changes the whole family will go through and to educate them about the illness.
Intensive Outpatient Treatment
Like inpatient treatment, intensive outpatient treatment provides both individual therapy and group work. The major difference between the two is that the patient does not reside at the facility. Intensive outpatient treatment programs may require the person to attend the center six hours a day, seven days a week, or attend several nights a week.
Family Help and Interventions
The family of a substance abuser can be a very powerful resource for treatment or help. It is often easiest for a family member to confront someone about a problem and also provide support after the person has asked for help. This confrontation is often, and best, done through an intervention. The family talks to a substance abuse professional trained to help with interventions. Through this consultation, family members can get prepared to help the alcoholic or addict in a way that can motivate him or her to follow through with treatment.
Equally important to an alcohol or addict getting help is the family receiving help as well. The family members have experienced problems related to the addiction and may not be aware of the total impact this has had on all of their lives. Family members should be educated about alcoholism/addiction and should learn new ways to communicate with each other. The whole family will experience changes. It is important for them to learn how to do this together.
Self Help Recovery Groups
Self-help groups are available in almost every city and town across the country. Alcoholics Anonymous (AA) was the first of the 12-step self-help recovery groups, starting in Akron, Ohio in 1935. Now there are 12-step groups for almost every problem. For alcoholics and drug addicts there is AA and Narcotics Anonymous (NA) and in larger areas Cocaine Anonymous (CA). In addition other self-help groups for addictions have formed including Rational Recovery and Women for Sobriety. Family members and friends have Al-Anon, Alateen, and Nar-Anon groups available.
All of these self-help meetings are free of charge, self-governing and self-supporting. Members to coordinate and facilitate the meetings. Day, time, and locations of meetings can be found by calling a central group telephone number in the yellow pages under "Alcoholism" and "Drug Abuse and Addiction". Each group holds one or more meetings a week, at the same location and at the same time. Except for extreme weather conditions such as a tornado, hurricane, or volcano, meetings always meet.
Twelve-step self-help programs focus on members sharing with others members their experience, strength, and hope in terms of recovery from alcoholism and drug addiction, or for family members and friends, their experience of learning to live and cope with an addict or alcoholic, irrespective of whether or not they recover. Newcomers are encouraged to make contact with someone before attending a first meeting so you can ask questions before and after you go. Many meetings have a newcomers group as part of one of their regular weekly meetings. Newcomers are also encouraged to attend the meetings for awhile to learn what they are about and to attend different groups as they all have their own "personality."
There are many different types of 12-step meetings including Closed Meetings - only alcoholics or addicts may attend; Open Meetings - anyone can attend; Discussion Meetings - any topic pertaining to alcoholism/addiction or recovery from alcoholism/addiction can be discussed; Speaker Meetings - one or several speakers tell their stories of alcoholism/addiction and recovery; and Study Group Meetings including Step Meetings where one or more of the 12 steps are studied and discussed, usually one step a week, and meetings where in AA the "Big Book" text or in NA the basic NA text is studied or other approved literature produced by the world service office of each self-help group.
Once someone has gone to a few meetings and has picked a group he or she is comfortable with, known as a "home group," then a "sponsor" may be chosen. The purpose of a sponsor is to have someone who can personally guide another in recovery through sharing their experience, strength, and hope -- to offer support. There are no rules or guidelines on how to choose a sponsor but new members are encouraged to choose someone who they admire for their success in recovery, who has been able to stay sober for a few years, and who is the same gender.

Find Top Treatment Facilities Near You
Detoxification
Inpatient / Residential
Private / Executive
Therapeutic Counseling
Effective Results
Call Us Today!
Speak with a Certified Treatment Assesment Counselor who can go over all your treatment options and help you find the right treatment program that fits your needs.
drug-rehabs.org
1-877-893-8276
Discuss Treatment Options!
Our Counselors are available 24 hours a day, 7 days a week to discuss your treatment needs and help you find the right treatment solution.
Call Us Today!
drug-rehabs.org
1-877-893-8276