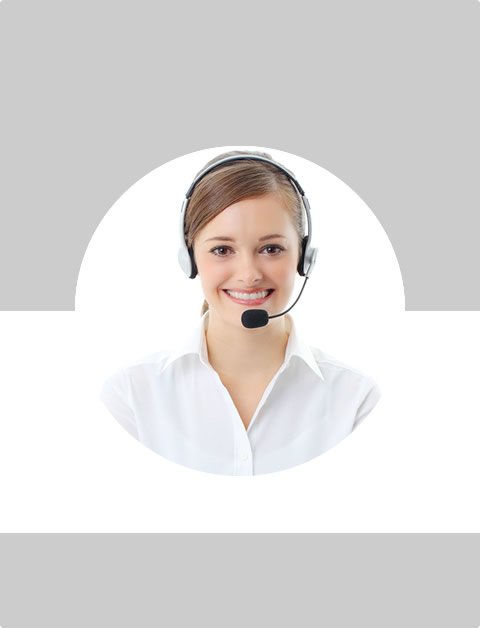 Don't Know What To Do?
Call Now to speak with a Certified Treatment Assesment Counselor who will guide you every step of the way.
This is a free service 100% Confidential
1-877-893-8276
Facts, Effects and Treatment for Marijuana Abuse
Marijuana is basically a plant which is scientifically known as Cannabis sativa. People consume leaves, seeds, stems, and roots of marijuana to feel intoxicated. The compound responsible for causing intoxicating effect in this plant is known as tetrahydrocannibinol or THC.
Though medical marijuana is legalized in a few states of the United States, it is considered as one of the most illegal drugs in various other jurisdictions. Not only engaging in possession of marijuana is termed illegal by many nations, but even owning it for distribution to others can also land a person in jail.
As per the latest survey, marijuana is the most abused illegal substance all over the world. The number of people using marijuana in any form has been controlled to a lot of extent and has not increased in the past decade. However, people suffering from disorders caused due to consumption of marijuana have increased drastically.
The spread of the disease has been specifically noticed in elderly individuals and young Hispanic and African-American adults. In teenagers, the percentage of boys using marijuana in any form is far higher than girls consuming this drug. The ethnic group most vulnerable to marijuana addiction is Native American adults. Asian adolescents are found to be least addicted to this dangerous drug.
Unde3rstanding the Effects of Marijuana
The first step to treat marijuana abuse is to understand the risk factors involved in the abuse and addiction of this drug. Teens mainly get addicted to marijuana due to the availability of this drug in their surroundings which make it easy for them.
There are numerous evil effects of marijuana. The worst effects are impairment of thinking, learning and memory for several days after every single time it's consumed. This risk factor is comparatively higher for people with lower IQ level as it impacts their brain processes the most.
Apart from this, there are also various social effects of smoking marijuana. A recent survey has revealed an alarming high rate of pregnancy in girls who consume marijuana and get intoxicated. Not only this, marijuana abuse has also increased the percentage of school drop outs, delinquency and failure in educational as well as occupational fields.
It has also been revealed that people addicted to marijuana lack motivation, happiness as well as satisfaction in their lives. Not only this, they also suffer from a higher risk of depression.
In most of the cases, marijuana addicts are given treatment on an outpatient basis. There has been a drastic increase in the number of various outpatient and inpatient treatment programs for marijuana addiction in the past few years. It clearly shows that the abuse of marijuana by people is as high as consumption of other drugs like heroin or cocaine.
Treatments for Marijuana Abuse
The most effective treatment for marijuana abuse includes the behavioral treatments given to the addicts. The most popular and effective behavioral treatments include motivational enhancement therapy or MET, cognitive-behavioral therapy or CBT and contingency management which is popularly known as CM.
MET basically helps in reducing the resistance of a person who abuses marijuana and abstains him or her from using it. This process is specifically designed to encourage an individual to change. CBT teaches various skills to the marijuana addicts which can help them to a great extent to stop using the drug. CM motivates marijuana users to stop using the drug by giving vouchers as rewards for testing negative for the drug. The vouchers can be later used by the winners for getting positive items or services that promote the person's participation in more positive activities.
There are some family based treatments as well which have been found to be very effective treatments for marijuana abuse and addiction. Marijuana abusers can be treated using one or more family therapies. Some of the popular family therapies are multidimensional therapy, family support network intervention, multisystemic therapy and brief strategic family therapy. Each of these techniques specifically focuses on skills to reduce the usage of marijuana by the addicted individual.
Till now, no medication has proved to be completely effective in treating marijuana use disorders however; some latest researches have proved that antidepressant medications like nefazodone and fluoxetine can help some addicts to manage marijuana withdrawal without relapsing.
Apart from this, Oral THC or Dronabinol can also help in enhancing the symptoms of marijuana withdrawal. Some successful psychotherapeutic approaches like motivational approaches with coping skills development can also be used for the treatment for marijuana abuse.
Find Top Treatment Facilities Near You
Detoxification
Inpatient / Residential
Private / Executive
Therapeutic Counseling
Effective Results
Call Us Today!
Speak with a Certified Treatment Assesment Counselor who can go over all your treatment options and help you find the right treatment program that fits your needs.
drug-rehabs.org
1-877-893-8276
Discuss Treatment Options!
Our Counselors are available 24 hours a day, 7 days a week to discuss your treatment needs and help you find the right treatment solution.
Call Us Today!
drug-rehabs.org
1-877-893-8276