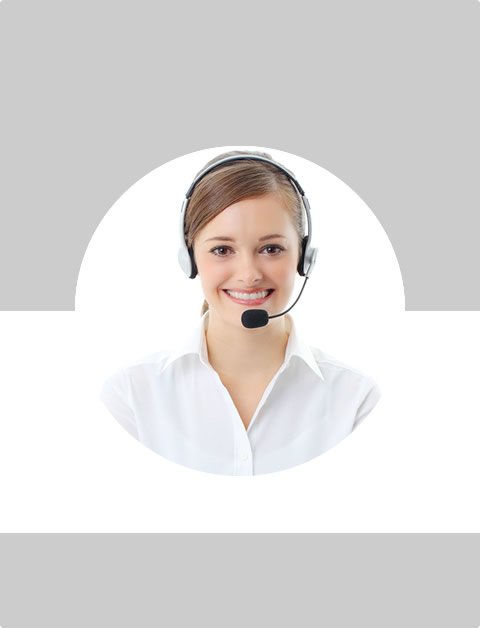 Don't Know What To Do?
Call Now to speak with a Certified Treatment Assesment Counselor who will guide you every step of the way.
This is a free service 100% Confidential
1-877-893-8276
Treatment of Heroin Addiction
A variety of effective treatments are available for opiateaddiction. Medical treatment when combined with other supportivemeasures helps in faster recovery. Hence, various therapies are combined with medications to help heroin addicts return to their stable and more productive lives.
The increased purity of heroin, its low price, widespread use of heroin in school children has led to an epidemic of heroin abuse and addiction. It is important to educate the patients about this drug and its effects on the body. Before we move on to the various treatment options for heroin addiction, let us understand more about heroin addiction.
About Heroin addiction
Heroin is an illegal and extremely addictive drug. It belongs to Schedule I substance (according to the Controlled Substances Act of 1970). It is an opiate processed from the sap of the poppy plant. Developed as a pain reliever in1874, heroin has become the most abused opiate. It is available in different colors, depending upon the range of impurities in it.
Heroin is smoked, snorted or injected intravenously. The powerful euphoric effects of heroin start immediately after taking it. Its rapid intolerance in the body leads to addiction. This leads to usage of more heroin to get the same effect. The higher doses of heroin for a longer period of time lead to physical dependency on the drug. Due to the physical dependency on the drug, the body becomes adapted to the drug levels, and user may experience withdrawal symptoms if he tries to reduce or stop the drug.
Treatment of heroin addiction-
A variety of treatment exists for opiate addiction, including medications, behavioral therapies and support group. There are many centers that help in treating drug addicts and bringing them back to their normal healthy life. Treatment for heroin addiction is more effective when the addiction or dependence is diagnosed early. The treatment measures vary from person to person, depending upon the tolerance power, amount of drug taken, duration for which it is taken and supportive help from friends and family.
Stopping heroin abruptly can cause a number of unpleasant withdrawal symptoms. Hence, it is necessary to reduce the intake of heroin under proper medical supervision. The first step in heroin addiction treatment is detoxification.
Detoxification-
The appropriate treatment of heroin addiction begins with medically-supervised detox at a clinic or hospital of good standing. Detoxification is a process in which the effects of heroin are removed from the body. During the process, the opiate user may experience severe withdrawal symptoms, which may force him to take the drug. However, medical assistance helps the patient withdrawal from the drug safely. Several substitute drugs are administered to tackle the withdrawal symptoms.
Medications-
The main goal of pharmacologic therapy for heroin addiction is to ameliorate withdrawal symptoms and reduce cravings. The most difficult part of the treatment is dealing with the withdrawal symptoms, which may range from sweating to body aches, anxiety to sleep difficulties. The intensity of withdrawal symptoms depends on the dose of the heroin and frequency of its usage.
Some of the medications used in heroin detox are methadone, buprenorphine, naltrexone, naloxone and ibogaine. Methadone is the most commonly used medicine to treat heroin addiction. Methadone, when prescribed properly, is not sedating or intoxicating. It helps in suppressing the opiate withdrawal and relieving craving for the drug. Buprenorphine is partial agonist that has similar action as methadone. The only difference is, buprenorphine do not cause any additional side effects when taken in higher doses. Naltrexone is an opioid receptor blocker that is recently introduced as a treatment for heroin addiction.
Therapy-
Detoxification is followed by cognitive and behavioral therapy, family and friends support therapy and any other form of psychotherapy that may help the patient. Behavioral treatments include residential and out-patient approaches. Here, the patient is provided both one-on-one and group counselling to get to the roots of the problem that led to the use of the drug. Cognitive therapies help the patient to change the way they think about drugs. It helps the patient cope with the stressful situations in life, rather than succumbing to drugs.
Becoming an active member in narcotic support groups can also help the patient to stay away from the drug and prevent relapse.
Find Top Treatment Facilities Near You
Detoxification
Inpatient / Residential
Private / Executive
Therapeutic Counseling
Effective Results
Call Us Today!
Speak with a Certified Treatment Assesment Counselor who can go over all your treatment options and help you find the right treatment program that fits your needs.
drug-rehabs.org
1-877-893-8276
Discuss Treatment Options!
Our Counselors are available 24 hours a day, 7 days a week to discuss your treatment needs and help you find the right treatment solution.
Call Us Today!
drug-rehabs.org
1-877-893-8276