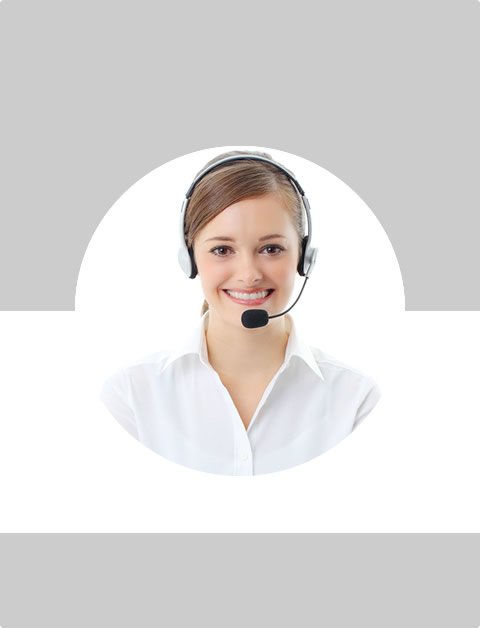 Don't Know What To Do?
Call Now to speak with a Certified Treatment Assesment Counselor who will guide you every step of the way.
This is a free service 100% Confidential
1-877-893-8276
Treatment of Drug-Exposed Infants
A baby who is been addicted to drugs in the womb is a life that is damaged even before it's begun. While most of these babies will turn out just fine, the first few weeks and months may cause some unique challenges for both the baby and the caregiver. Babies born for drug addicted women may suffer from drug withdrawal symptoms, such as poor motor skills, developmental delays, irritability, sleep disturbances and various other defects. These babies tend to cry more, and have difficulty in sleeping and eating. This makes it important that these children require more overall care compared to other children.
Treatment of drug-exposed infants:
1. Assessment:
Assessment should always be the first step in any treatment plan. Assessing behavioral patterns is the best place to start with. For infants up to 2 months old, The Brazelton Neonatal Behavioral Assessment Scale is suitable for assessing behavioral patterns. It also indicates whether the infant is irritable or not, and what is the level of its motor and neurological development.
The US Department of Health and Human Services indicates that, neuroimaging tools might be helpful in investigating the central nervous system abnormalities in the infant. This assessment is not required for all the infants, however for infants who show abnormalities in the central nervous system Magnetic resonance imaging (MRI) and neoimaging tools might be helpful.
2. Drug treatment:
Three levels of treatment are provided for drug-exposed infants, says health Library. These treatment levels include close monitoring or observation of the infant initially in the hospital setting. Health care practitioners would look for any symptoms of drug withdrawal on the baby. Often, supportive care becomes necessary and includes the administration of intravenous fluids, provision of oxygen, and tube feeding. Lastly, medications are used to ease out the symptoms of drug withdrawal. The type of medication used in the treatment of drug-exposed infants often depends on the type of drug used for addiction by the mother during pregnancy.
According to the National Household Survey on Drug Use and Health, about 1 percent of pregnant women report recreational drug use like opioid pain killers Oxycodone. The journal Paediatrics, recommend new treatment guidelines for pregnant women who are addicted to prescription pain medications. It recommends Methadone or Buprenorphine for pregnant women in the treatment of drug addiction. These recommendations indicated in the journal Paediatrics, are in line with earlier consensus documents from the World health Organisation and the National Institutes of Health.
For severe case of withdrawal symptoms, it is recommended to give tapered doses of Morphine or Buprenorphine to the baby to reduce discomfort or distress. Mothers who are treated with Buprenorphine or Methadone can breastfeed their infants, so that the medication will pass onto the baby through breast milk and minimized withdrawal symptoms. Later the child can be weaned from the drug completely when it is weaned off from the breast, or when the mother tends to minimize her dose.
It is always important to check for signs that lead the baby to a distressed state. These signs include increased crying, sucking, muscle rigidity or jerking limbs, sneezing, hiccups, or yawns. Any of these signs should be notified to the health care professional immediately.
3. Optimal environment:
It has been noted that, majority of the infants prenatal exposed to narcotics will suffer from some levels of withdrawal symptoms following birth. To protect the baby from these mild, annoying mild withdrawal effects of opiates, it is recommended to simply provide a calm nurturing environment for the child to maximize its sleep. A calm and quiet environment may be soothing to the drug-exposed baby. A white noise machine can be used to stimulate the soothing atmosphere of the womb, explains parenting.com.
Swaddling the baby securely using a swaddling blanket or a small blanket may provide the baby with comfortable, womb like boundaries and also support jerking or shaking limbs. Cuddling or rocking the baby will also work.
For an agitated or frightened baby, a warm soapy bath (lavender wash) will calm the baby in addition to removing the impurities. The baby's head should be kept in an elevated position to aid in proper breathing as well as in good digestion. Beds that are specially designed for this purpose or using any special baby head-positioning wedges will do its purpose.
Find Top Treatment Facilities Near You
Detoxification
Inpatient / Residential
Private / Executive
Therapeutic Counseling
Effective Results
Call Us Today!
Speak with a Certified Treatment Assesment Counselor who can go over all your treatment options and help you find the right treatment program that fits your needs.
drug-rehabs.org
1-877-893-8276
Discuss Treatment Options!
Our Counselors are available 24 hours a day, 7 days a week to discuss your treatment needs and help you find the right treatment solution.
Call Us Today!
drug-rehabs.org
1-877-893-8276