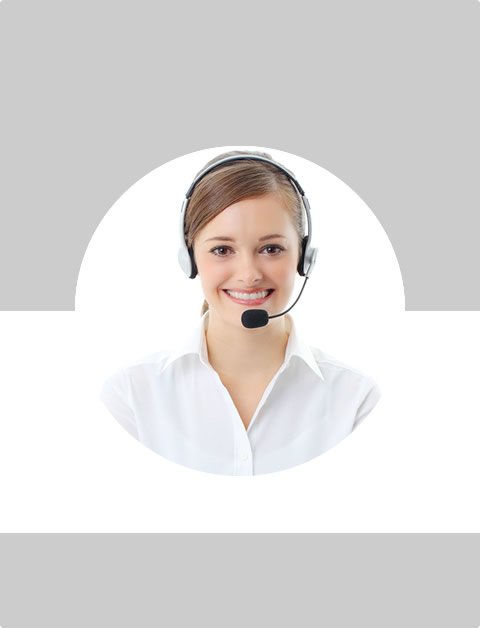 Don't Know What To Do?
Call Now to speak with a Certified Treatment Assesment Counselor who will guide you every step of the way.
This is a free service 100% Confidential
1-877-893-8276
All You Need to Know About Alcohol Abuse Treatment
Alcohol abuse is one of most common forms of addiction running in our society today. A person might start consumption of alcohol for amusement or for recreation. Soon after, the quantity and frequency may increase and he would find himself addicted to alcohol. As the alcohol dependency increases, his mental and physical health suffers and also his social behavior may change. Most of the time it is at this stage that alcohol addicts tend to seek help.
Alcohol abuse treatment involves both physical and mental treatment and the success of the program requires commitment from the part of the addict and support from the part of his family. The treatment options are arrived at depending on the severity of the problem.
Alcohol Abuse Treatments
• Treatment for Withdrawal
Many individuals show withdrawal symptoms when alcohol consumption is stopped abruptly. Sometimes withdrawal symptoms shown are mild and go away quickly. But many find themselves to be suffering from severe withdrawal symptoms that need immediate treatment. The severity of the symptoms depends upon the severity of the addiction.
The treatment options are arrived at after the examination and analysis of the patient's symptoms and previous medical history. A common practice in assessing the situation of the patient include filling out a questionnaire called CIWA-A (Clinical Institute Withdrawal Symptom Analysis for Alcoholics). A high score on the chart indicates a higher intensity of the symptoms and treatment is decided accordingly. Withdrawal treatment usually involves hydration, detoxification and administering of vitamins.
• Treatment for Intoxication
Normally, when a person consumes alcohol, the liver removes all the toxicities from the body helping him to sober up after a certain time. But there are occasions wherein complexities occur due to excessive drinking. This might be due to a certain medical condition that the patient is suffering from or due to consuming extreme amounts of alcohol.
The complexities include heart, liver and respiratory system failure. A person in this situation needs to be under emergency medical treatment. Removing the excessive amounts of alcohol from the body quickly may save his life.
• Alcohol Dependence Treatment
Alcohol dependence treatment mainly involves rehabilitation therapy. It could be done either as an inpatient program or an outpatient program. The treatment options are selected according to the severity of the situation and the financial capacity of the individual.
1. Inpatient Program
This type treatment requires the patient to stay inside the facility through the duration of the program, normally a month. Treatment involves detoxifications and psychological therapy. Therapy involves group and individual therapy and many facilities offer couples therapy which is effective as well. One of the important aspects of inpatient treatment involves alcohol education where in the social, physical and mental effects of alcohol abuse is explained. Inpatient treatments are beneficial for those who lack a supportive environment outside.
2. Outpatient Program
For patents who do not suffer from a severe case of addiction, outpatient treatment programs have been proved to be effective. These programs offer both counseling and education regarding the ill effects of alcoholism. This treatment program has been proved to be useful particularly for people who have a strong social network. Also in order for an individual to be qualified for this type of treatment, he should be free of any psychological or serious medical conditions.
Types of Therapies
• Alcoholics Anonymous(AA)
Alcoholics Anonymous is a widely known organization for helping alcohol addicts. It actually is a self-help organization and is founded by alcoholics. Anyone who wishes to use the facilities provided by the organization can join in. The organization uses a classic 12-step program to help addicts to get rid of their habitual drinking. It is also based on spirituality. The members of the organization conduct meetings on a regular basis wherein addicts are encouraged to admit and accept that they have addiction issues. Some AA groups hold meetings every week and some holds it every day. It is also considered to be an interactional therapy where the members support and help each other.
• Cognitive Behavioral Therapy(CBT)
CBT involves one-on-one counseling sessions between the patient and the therapist. The therapist, after assessing the situation recommends certain techniques which the patients can use when he feels the urge to drink. The therapist acts as a motivator and a counselor to the patient. He also monitors the patient's progress through regular counseling sessions.
• Treatment with Medication
A doctor can prescribe certain medications as part of addiction treatment. Disulfiram and Naltrexone are two of the common drugs prescribed for patients with alcohol addiction. These medicines, while used along with other therapies have been proved to be effective.
Find Top Treatment Facilities Near You
Detoxification
Inpatient / Residential
Private / Executive
Therapeutic Counseling
Effective Results
Call Us Today!
Speak with a Certified Treatment Assesment Counselor who can go over all your treatment options and help you find the right treatment program that fits your needs.
drug-rehabs.org
1-877-893-8276
Discuss Treatment Options!
Our Counselors are available 24 hours a day, 7 days a week to discuss your treatment needs and help you find the right treatment solution.
Call Us Today!
drug-rehabs.org
1-877-893-8276