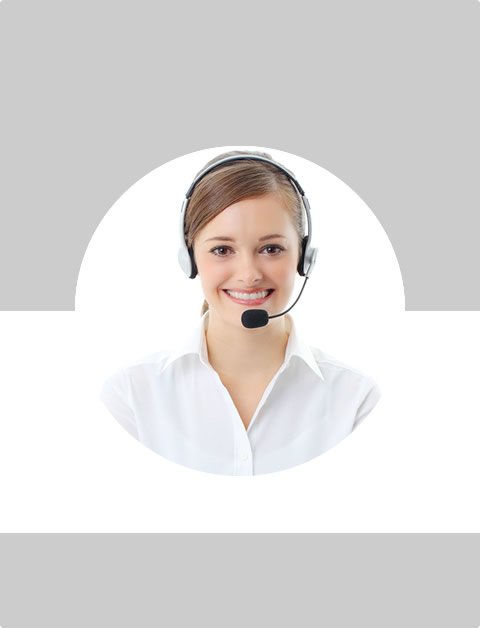 Don't Know What To Do?
Call Now to speak with a Certified Treatment Assesment Counselor who will guide you every step of the way.
This is a free service 100% Confidential
1-877-893-8276
Tracking OxyContin Abuse
Purdue Pharma has established the Researched Abuse, Diversion and Addiction-Related Surveillance (RADARS™) System, a research-based initiative to study the prevalence of abuse and diversion of controlled prescription medications. The system is designed to obtain valuable quantitative and qualitative information on the relative rates of abuse, addiction, and diversion of commonly prescribed prescription pain medicines - data that do not currently exist. Currently there is no valid and universally accepted system to capture and analyze the prevalence of abuse and diversion of controlled prescription medications.
"The RADARS™ System will actively collect evidence concerning the abuse, addiction, and diversion of these medications for evaluation relative to the rates of legitimate medical use," according to Sidney H. Schnoll, M.D., Ph.D., Medical Director, Health Policy at Purdue Pharma. Dr. Schnoll, a nationally recognized expert on addiction medicine, is coordinating the RADARS™ System effort. "A comprehensive surveillance system is needed to look at these data and establish a scientific foundation for developing more effective prevention and intervention efforts."
Combatting Prescription Drug Abuse
In order to effectively combat the problem of abuse of prescription drugs, it is essential to develop a comprehensive and detailed understanding of the nature and scope of the problem. Information regarding abuse and diversion must be gathered from multiple sources (e.g., physicians, researchers, treatment centers, law enforcement and epidemiologists). While the RADARS™ System complements existing publicly available monitoring systems, it is the first effort to study the abuse, addiction, and diversion of multiple prescription drugs on a national scale, and is designed to gather data in a more timely fashion than current publicly accessible databases.
How will the RADARS™ System help to support efforts against abuse and diversion of prescription drugs?
The unique data generated by the RADARS™ System will help the healthcare community, law enforcement, other government agencies, the public, and the pharmaceutical industry better understand the problem of abuse and diversion of prescription drugs. The data will assist lawmakers and regulators in making rational, science-based decisions about policies regarding prescription drug use and abuse that affect public health. Data will also be used to help design and assess prevention and intervention programs.
What prescription drugs will the RADARS™ System monitor?
Initially, the RADARS™ System will monitor six types of prescription opioid pain medications with recognized abuse potential: morphine, buprenorphine, fentanyl, hydrocodone, hydromorphone, and oxycodone. As experience with the System accumulates, other types of medications, such as benzodiazepines (alprazolam and diazepam), will be added.
Who is guiding the RADARS™ System initiative?
An External Advisory Board meets regularly to advise Purdue Pharma on program design, the need for periodic improvements, and ongoing system operations. Board members advise on studies to be funded, study design and implementation, interpretation of study results, and assessment of prevention and intervention programs. Members were selected for their expertise in monitoring drug abuse patterns, and represent scientific researchers, healthcare professionals, law enforcement, and state regulatory communities.
What RADARS™ System studies have been initiated?
Purdue Pharma is contracting with and providing grants to Universities and other independent agencies to conduct RADARS™ System studies. External Advisory Board members are involved in study design and implementation, and interpretation of study results. The Universities and independent agencies involved will report study results in peer-reviewed scientific journals and at national and international scientific meetings. While the External Advisory Board is considering a series of different studies.
Five Studies are Underway
"Key Informant" Network: This study will proactively collect information on cases of prescription drug abuse as reported by pain specialists, addiction treatment specialists, directors of addiction treatment programs, and recipients of NIH's National Institute on Drug Abuse (NIDA) grants.
Law Enforcement Drug Diversion Units: Working with police drug diversion units around the country, this study will proactively quantify the number of prescription drug diversion cases based on arrests, what medications were involved, drug quantities, and the source of the diverted drugs, if possible to determine.
Drug Evaluation Network System (DENS): DENS, established and primarily funded by the White House Office of National Drug Control Policy (ONDCP), has been enhanced to provide real-time data on admissions to up to 250 geographically diverse drug treatment programs by 2003, and the drugs abused. Purdue Pharma, through the RADARS™ System, has provided funding to add questions to the DENS questionnaire about prescription drugs identified as abused at addiction treatment programs.
Southwest Virginia Study: One of the first areas where abuse of OxyContin® (oxycodone HCL controlled-release) Tablets was reported, southwest Virginia serves as a site for understanding the role of OxyContin in the continuum of abuse of drugs, both prescription and illicit. Interviews with OxyContin abusers, imprisoned drug dealers, law enforcement, addiction treatment providers, and pain physicians will provide information about abuse of OxyContin including how abusers obtain the drug, whether OxyContin was the first drug abused, and whether other drugs were abused concurrently. The results of this study will improve understanding of how OxyContin abuse fits into the overall problem of abuse of prescription and illicit drugs. It may also improve our understanding of trends related to the abuse of prescription drugs.
Maine Study: Maine was the first state where significant abuse of OxyContin was reported. Purdue is funding a study to collect information on more than 300 abusers of OxyContin and other drugs. This study will focus on Portland and Washington County, two areas that have reported significant drug abuse problems. Data from this study will provide information on the abuse of OxyContin and its relationship to abuse of other drugs in that state. The information will be used to develop improved techniques to reduce prescription drug abuse. The study will be initiated the summer of 2002, and data collection is expected to be completed during the fall or early winter of 2002.
The RADARS™ System External Advisory Board members include:
Edgar Adams, ScD, Harris Interactive
John Burke, National Association of Drug Diversion Investigators
Theodore Cicero, PhD, Washington University
Richard Dart, MD, PhD, Rocky Mountain Poison and Drug Center and University of Colorado
Danna Droz, RPh, JD, National Association of State Controlled Substance Authorities
Anne Geller, MD, Columbia University (formerly from Smithers Center)
James Inciardi, PhD, University of Delaware
Herbert Kleber, MD, Columbia University
Alvaro Munoz, PhD, Johns Hopkins University
Edward Senay, MD, University of Chicago
George Woody, MD, University of Pennsylvania
Find Top Treatment Facilities Near You
Detoxification
Inpatient / Residential
Private / Executive
Therapeutic Counseling
Effective Results
Call Us Today!
Speak with a Certified Treatment Assesment Counselor who can go over all your treatment options and help you find the right treatment program that fits your needs.
drug-rehabs.org
1-877-893-8276
Discuss Treatment Options!
Our Counselors are available 24 hours a day, 7 days a week to discuss your treatment needs and help you find the right treatment solution.
Call Us Today!
drug-rehabs.org
1-877-893-8276