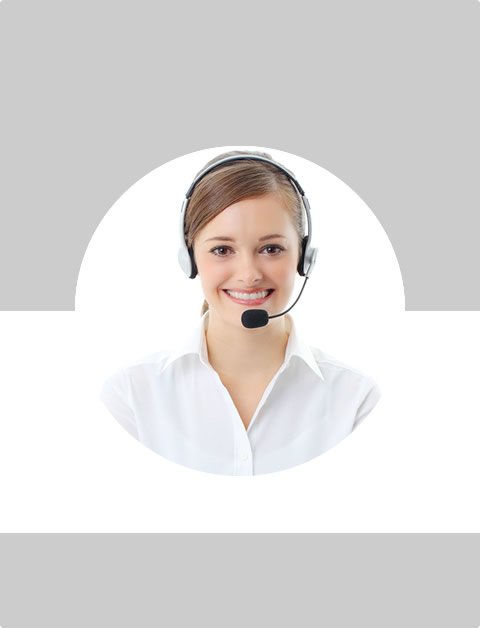 Don't Know What To Do?
Call Now to speak with a Certified Treatment Assesment Counselor who will guide you every step of the way.
This is a free service 100% Confidential
1-877-893-8276
Discover the Effects of benzodiazepines on the Elderly
Benzodiazepines are psychoactive medications used in the treatment of anxiety disorders. It promotes relaxation and minimized muscular tension, in addition to other symptoms of anxiety. Like any other antidepressant medications, Benzodiazepines can be taken any time as needed instead of on a regular basis. Although, benzodiazepines are quite effective in the treatment of depression, it may pose a number of side effects and considered dangerous for the elderly, especially for people above 70 years. A group of physician geriatric experts have indicated that the use of Benzodiazepines is "inappropriate for use in the elderly". However, in spite of this indication, benzodiazepines are continued to be prescribed for elderly at an alarming high rate.
The effects of Benzodiazepines on the elderly:
Benzodiazepines have a tranquillizing effect on the central nervous system. It is often prescribed as a sleeping aid for the management of panic disorders or anxiety. While the drug is fairly tolerated by young to middle age adults, they are considered a poor choice for elderly individuals, especially people above 75 years. The reason why Benzodiazepines are not good for the elderly includes
a. Drug-drug interactions:
Elderly people are prone to take plenty of prescription medications at a time. The chances of drug-drug interactions are more, leading to harmful effect on the elderly.
b. Drug related adverse reactions:
The elderly are considered weaker compared to young or middle aged people. Due to this fact, the possibility of adverse reactions or side effects that occurs as a result of medication is very high. In addition, physical dependence happens very easily to in elderly as easily as in younger adults leading to further complications.
c. Greater drug sensitivity:
Benzodiazepines creates drowsiness in the elderly, and the sedating effect as a result of the drug is more profound leading to other symptoms such as frank confusion, mental clouding, lethargy, and poor concentration. Sometimes, these side effects of Benzodiazepines are misdiagnosed as dementia in the elderly.
d. Greater potential for adverse reactions:
Prescribing Benzodiazepines may cause unusual side effects that are often unrelated to sedation and occurs at higher frequency. The elderly may develop blurred vision, night wandering, falls and fractures, impaired balance, incontinence, nightmares, and appetite changes as a result of benzodiazepine use.
e. Potential for toxic drug levels in the body:
In the elderly people, the process of aging slows down the liver function thereby creating a much longer time for the benzodiazepines to get processed and eliminated from the body. Additionally, an aging body tend to store more of the medication in the fat cells. Consequently, the level of benzodiazepine in the body tends to be high, sometimes at toxic levels even when it is taken at a dose that is recommended by the physician.
Benzodiazepines are in appropriate for the elderly:
Benzodiazepine problem in the elderly tend to be cumulative. The Level of the medication or the accumulation of the medication in the body climbs up gradually, as they are not able to process the medication effectively and eliminate it. As a result of this dangerous cycle, it causes serious adverse reactions in the elderly and makes them more prone to side effects. In addition, these side effects may be atypical so that such symptoms are not easily connected to benzodiazepine use, leading to further worsening of the condition.
Because of this reason, Geriatric specialists have considered benzodiazepines to be "inappropriate for elderly use". But still it is prescribed for the elderly, as most physicians are not geriatrics. Even the product labelling in Benzodiazepines do not include such special instructions for dose or use with the elderly people.
Considerations:
When a benzodiazepine is prescribed for an elderly patient, it is better to consult with their health care provider and check why it was prescribed. If the patient is taking the medication for long, then it is advisable to look for adverse reactions such as poor appetite, night wandering, and nigh mares, and share the observations with the physician. Asking for a different approach or different medication is wise. Once benzodiazepines are discontinued, it takes time for the adverse effects to resolve. Being patient for a week or more is important to see some improvement in the condition. Benzodiazepines are psychoactive drugs, and sudden discontinuation of the medication can cause withdrawal symptoms in the elderly.
Find Top Treatment Facilities Near You
Detoxification
Inpatient / Residential
Private / Executive
Therapeutic Counseling
Effective Results
Call Us Today!
Speak with a Certified Treatment Assesment Counselor who can go over all your treatment options and help you find the right treatment program that fits your needs.
drug-rehabs.org
1-877-893-8276
Discuss Treatment Options!
Our Counselors are available 24 hours a day, 7 days a week to discuss your treatment needs and help you find the right treatment solution.
Call Us Today!
drug-rehabs.org
1-877-893-8276