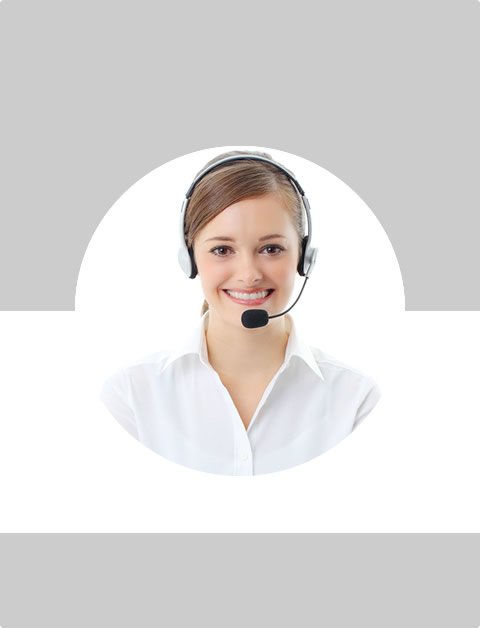 Don't Know What To Do?
Call Now to speak with a Certified Treatment Assesment Counselor who will guide you every step of the way.
This is a free service 100% Confidential
1-877-893-8276
The Backlash on OxyContin and its Causes
OxyContin is an opiate drug, which is used for treating pain classified as being moderate to severe in intensity, and is produced by Purdue Pharma. It differs from standard oxycodone in that it works on a time-release basis, thus making it more suitable for prescription where a longer-lasting effectiveness is required. It is therefore used in the treatment of severe, chronic conditions such as arthritis and cancer. However, OxyContin is commonly abused, and this has made it difficult for certain users in the United States to obtain it for the legitimate relief of pain, with medical practitioners sometimes being reluctant to take the risk.
Effectiveness and concerns
A single dose of OxyContin contains a varying amount of oxycodone, which is usually between 10 and 80 milligrams in all. The timed-release nature of the product allows pain relief to continue for as long as 12 hours - three times longer than with alternative painkillers. Many patients with chronic conditions are in such pain that they cannot operate effectively without continuous pain relief. With 12 hours of effectiveness per application, OxyContin gives these patients a much better chance of managing their pain levels sufficiently that they can hold down jobs or look after their families.
The Drug Enforcement Agency of the federal government placed OxyContin on its list of drugs of concern some years ago. In fact, it was the very first prescription drug to be included on that list. This is among the primary factors militating against its prescription in the eyes of some doctors, who are concerned about the potential legal implications should they prescribe OxyContin to a patient who then goes on to abuse it. More specifically, a doctor whose patient sells on some of the pills he or she has been prescribed may be guilty of diversion.
Assessing the risks
Even professional organizations, such as the Association of American Physicians and Surgeons, now routinely warn members against treating patients with opioids. Despite the fact that such treatment is generally taught in medical school, they say, the risks a physician runs by prescribing a substance which is of such interest to federal agents is simply too great. The backlash on OxyContin has spread across the U.S., and it is now extremely hard for some patients to obtain it at all, even if they would demonstrably be helped with their pain relief by using it. This tends to push such patients into the illegal black market for the drug.
Many authorities insist that OxyContin is in fact less of a risk to patients than many over the counter painkillers, such as aspirin or ibuprofen. As non-steroidal anti-inflammatory drugs, or NSAIDs, these cheap pills can cause irritation - and even sometimes more serious damage - to the lining of the stomach, as well as to certain internal organs such as the liver. OxyContin does not affect the body's organs in such a way. The consensus among medical specialists is that, although OxyContin does indeed pose certain risks of dependency, it is nevertheless a drug which has genuine value in the treatment of pain, as long as it is prescribed carefully and skillfully.
A number of state authorities, including both medical boards and legislatures, have passed measures which are intended to reassure medical practitioners. These set out clearly when a doctor who has prescribed OxyContin, or other painkillers with an opioid base, may be investigated. However, although these initiatives have improved the situation to a certain degree, many physicians are still highly reluctant to prescribe OxyContin. This has proved to be a particular problem in the case of cancer patients, since these people are often in chronic pain for which drugs such as aspirin are not sufficiently effective.
Side-effects and getting help
As is the case with any drug that is at risk of being abused, OxyContin has a number of street names; these range from the simple OC to the expressive Hillbilly Heroin. The Drug Enforcement Administration states that abuse levels have risen sharply since OxyContin's introduction to the market in 1996, with abusers commonly snorting or injecting the drug. This gives the abuser an instant hit, rather than the drug being released slowly as it would be when legitimately taken. Serious side-effects can include respiratory failure, especially if alcohol is taken simultaneously.
In most parts of the U.S., programs to help those addicted to drugs such as OxyContin are certificated and licensed by the state authorities. For example, in California, the Pat Moore Foundation runs both medical and non-medical treatment programs on a residential basis. Counselors are available to discuss a prospective enrollment over the phone, or those interested can fill out a form on the organization's website. The Recovery Connection organization can also put people in touch with suitable treatment options, via its website at recoveryconnection.org.
Find Top Treatment Facilities Near You
Detoxification
Inpatient / Residential
Private / Executive
Therapeutic Counseling
Effective Results
Call Us Today!
Speak with a Certified Treatment Assesment Counselor who can go over all your treatment options and help you find the right treatment program that fits your needs.
drug-rehabs.org
1-877-893-8276
Discuss Treatment Options!
Our Counselors are available 24 hours a day, 7 days a week to discuss your treatment needs and help you find the right treatment solution.
Call Us Today!
drug-rehabs.org
1-877-893-8276