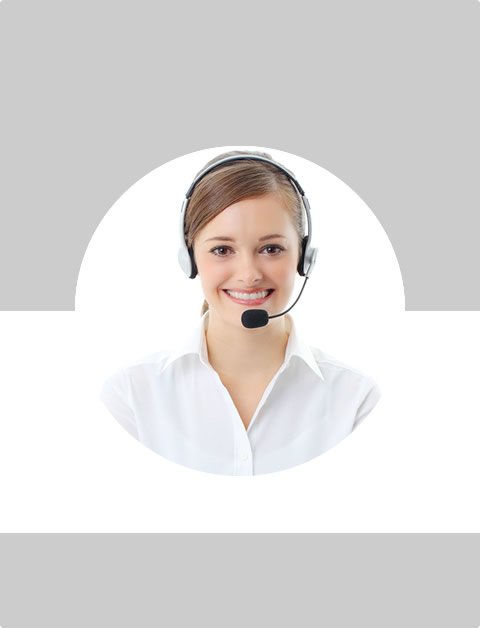 Don't Know What To Do?
Call Now to speak with a Certified Treatment Assesment Counselor who will guide you every step of the way.
This is a free service 100% Confidential
1-877-893-8276
Oxycodone: Its Use and Abuse
Oxycodone is a semi-synthetic opiate drug which is used as a painkiller. It is usually prescribed for the treatment of pain which is described as being in the "moderate to severe" category. It is attractive in the treatment of such pain because its effects are quicker than with other drugs, although they do not usually last more than a few hours. Oxycodone is used in a number of well-known branded drugs, such as Percocet - in which it is combined with acetaminophen - and Roxicodone.
History of oxycodone
In the early years of the 20th century, the commercial production of heroin was stopped by Bayer, the giant German phamaceutical business, because of a number of concerns about its safety. These included both accidental misuse and deliberate abuse, which could in some cases lead to dependence. Chemists at the University of Frankfurt therefore looked for a safer alternative drug. In 1916, oxycodone was first synthesized from the opiate alkaloid, thebaine, by two chemists named Freund and Speyer. The hope was that the new drug would combine the highly effective analgesic properties of heroin, but with fewer risks of addiction than either that drug or morphine.
In the event, oxycodone proved to be relatively successful in filling the gap left by the cessation of production of heroin. It did indeed demonstrate many of the same abilities as the older drugs, but it was - to an extent - less effective in terms of both immediacy and duration of effects. Oxycodone began clinical trials the year after it was synthesized, but did not appear on the market in the United States until the very end of the 1930s. Meanwhile, in Germany, the Merck corporation had introduced a combination drug which combined oxycodone, scopolamine, and ephedrine.
Benefits and dangers of oxycodone
The most important benefit of oxycodone is that its relatively fast action allows it to be quickly effective in the treatment of patients who are suffering high levels of pain. It works as an agonist opioid, which means that it works to block pain being felt by the person taking it by causing stimulation of the relevant nerve receptors. The drug also commonly brings about a feeling of happiness and even euphoria, which can be a powerful feeling in a patient who has been suffering badly for a considerable period of time. However, this effect must be monitored closely, as it is also the factor that can lead to dependency on oxycodone.
In common with most other drugs which can cause dependency, the first step toward being free of oxycodone addiction is to understand the symptoms which can arise with misuse. These can be difficult to pinpoint, because many of them are similar to signs which manifest themselves naturally in everyday life. For example, a person who is having difficulty in sleeping may attribute that problem to stress at work or in his or her relationships with others. However, if a number of characteristic symptoms are occurring at once, this can often be a sign of a dependency problem. Loved ones should therefore be on the lookout for such a combination.
Testing for oxycodone
Drug testing is now common in many areas of life: for example, employees in certain jobs are required to agree to random testing during their period of employment. Oxycodone is one drug which is often tested for, and like other synthetic opiates it uses a slightly different test than that for naturally-occurring, poppy-derived opiates. The test is capable of detecting even a small concentration of oxycodone, with the lower limit being around 100 nanograms per milliliter. The time after taking the drug during which a positive test will result varies according to how much has been taken. Clearance time can be anything from one hour to a couple of days.
Finding help for oxycodone misuse
Although some people will try to quit oxycodone without help, its addictive properties make this extremely difficult. A better approach is for the patient to seek expert, specialist medical advice on the matter. Of the two main approaches to treating this addiction, the first is to address symptoms individually by prescribing non-opiate drugs. This has the advantage of removing the risk of simply replacing one opiate dependency with another, but it also has the drawback of requiring multiple substances to be administered, each of which may bring its own side-effects.
People in the United States can obtain detailed, expert advice on dealing with oxycodone dependency, as well as on other drugs, via the helpline provided by the Substance Abuse and Mental Health Services Administration. This service is provided free of charge, and can be reached by calling 1-800-662-HELP at any time. An alternative is to attend a local Narcotics Anonymous meeting; these take place all over the U.S. and local details are held on the organization's website at www.na.org
Find Top Treatment Facilities Near You
Detoxification
Inpatient / Residential
Private / Executive
Therapeutic Counseling
Effective Results
Call Us Today!
Speak with a Certified Treatment Assesment Counselor who can go over all your treatment options and help you find the right treatment program that fits your needs.
drug-rehabs.org
1-877-893-8276
Discuss Treatment Options!
Our Counselors are available 24 hours a day, 7 days a week to discuss your treatment needs and help you find the right treatment solution.
Call Us Today!
drug-rehabs.org
1-877-893-8276