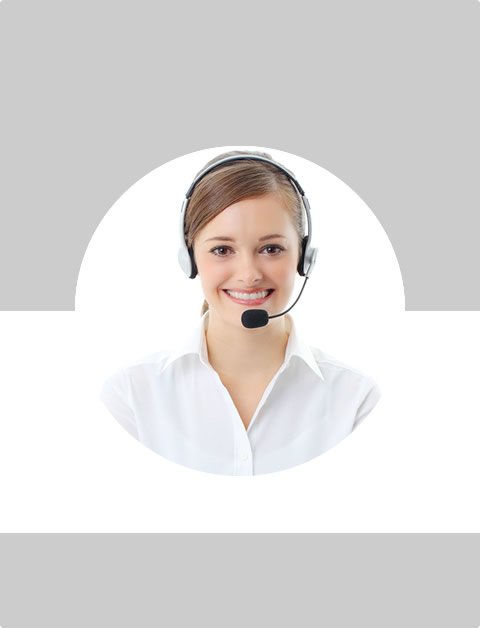 Don't Know What To Do?
Call Now to speak with a Certified Treatment Assesment Counselor who will guide you every step of the way.
This is a free service 100% Confidential
1-855-350-3330
Teen Meth Abuse
Although teen meth abuse may be decreasing on the national level, certain areas of the United States continue to face significant problems with this potent and highly addictive substance. In addition, not all current research agrees about the prevalence of Meth use among youth and young adults. Although Meth is used by a small percentage of the American population, its extreme potency and potential for severe physical, behavioral, and social consequences keeps it a pressing concern in many communities.
The Meth Epidemic
The first identified Meth "epidemic" occurred in Oregon in the early 1980s. Since then, the "I-5 corridor" (Interstate 5 runs the length of the United States' western coast, from Oregon to Mexico) has become a major route for Meth distribution and use. Since appearing on the national scene in the late 1980s and 1990s, Meth has been consistently more prevalent in the western states. This is largely due to the fact that, historically, a large portion of the illegal manufacture and trafficking of the drug has originated in Mexico.
The 2007 Monitoring the Future study, conducted by the National Institute on Drug Abuse, measured Methamphetamine use and prevalence among 8th, 10th, and 12th graders, nationwide. The NIDA study recorded a decline in Meth use over the past several years. Among 12th graders, the annual prevalence (the number of youth who tried Meth within the last year) decreased to 1.6 percent-about half of what it was in 2002, and the lowest level reported by the study since 1992. Annual prevalence rates for Meth use among 8th and 10th graders also declined this year and were 1.1 percent and 1.7 percent, respectively.
However, not all research agrees on the prevalence of Meth use among youth and young people. NIDA most recently reported an average prevalence of 1.5% among young adults, while another study this year (conducted by the Pacific Institute for Research and Evaluation in Chapel Hill, North Carolina) indicated a prevalence rate of nearly 3 percent.
Teen Meth Abuse
Teen meth abuse is considered especially tragic because of the severe and often irreversible damage that the drug can cause, even to occasional users. Unlike users of other illicit substances, many Meth users experience permanent and substantial cognitive and physical damage. Among other things, Meth rots the teeth and can permanently damage blood vessels in the brain. Users are prone to extreme anorexia (which carries its own physical risks), stroke, heart attack, tremors and convulsions, as well as lung, liver, and kidney damage. According to a report published by the Drug abuse Warning Network in 2002, Meth use sends more people to the emergency room than any other drug. In addition, Meth also has a very high correlation (even in comparison to other illicit substances) with risky behavior, including risky sexual behavior, violence, crime, and interaction with law enforcement.
Western states continue to grapple with the effects of Meth. In January 2008, the Idaho Meth Project released the results of its Statewide Meth Use & Attitudes Survey, which indicated that young people in that state continue to be at grave risk from Meth abuse. Of the young adults surveyed, 45 percent report that Meth is readily available and 30 percent report having been offered the drug. Other troubling results from the survey include:
22 percent of teens believe the drug will make them happy;
25 percent of youth believe that drug will help them lose weight;
20 percent of teens see little to no risk in trying the drug;
41 percent of youth have not tried to dissuade friends from taking Meth; and
22 percent of youth believe that their friends would not give them a hard time for using the drug.
An almost identical survey conducted by the state of Wyoming in 2007 and released in July 2008 obtained similarly disturbing results. Approximately one in six Wyoming reports having close friends who use meth (16%) or having friends who have been treated for meth use (12%). One in five young adults has close friends who use meth (19%) or have been treated for meth use (26%).
Data from the Idaho Department of Corrections illustrates some of Meth's impact on communities. The department reports that of 2,000 female offenders with a substance abuse problem, over 80% claim Meth as their drug of choice. In addition, the state of Idaho spends approximately $66 million per year housing adult male inmates who admit to having a Meth problem.
Data from the California Department of Alcohol and Drug Program (ADP) echoes Idaho's problems. According to public substance abuse treatment centers in California, Meth is now the most commonly reported primary drug problem in California, surpassing both alcohol and heroin.
Find Top Treatment Facilities Near You
Detoxification
Inpatient / Residential
Private / Executive
Therapeutic Counseling
Effective Results
Call Us Today!
Speak with a Certified Treatment Assesment Counselor who can go over all your treatment options and help you find the right treatment program that fits your needs.
drug-rehabs.org
1-855-350-3330
Discuss Treatment Options!
Our Counselors are available 24 hours a day, 7 days a week to discuss your treatment needs and help you find the right treatment solution.
Call Us Today!
drug-rehabs.org
1-855-350-3330