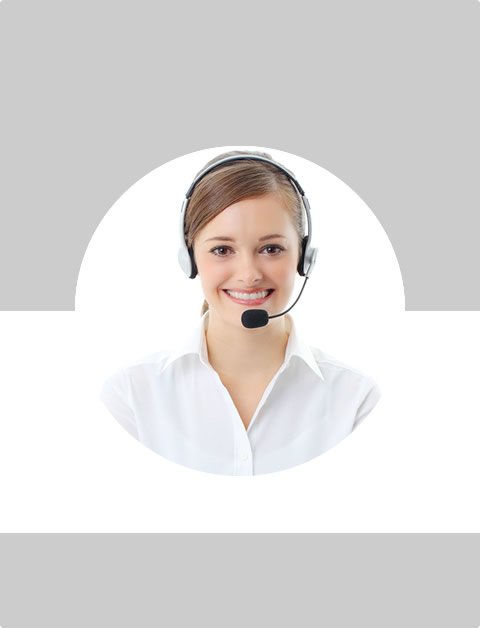 Don't Know What To Do?
Call Now to speak with a Certified Treatment Assesment Counselor who will guide you every step of the way.
This is a free service 100% Confidential
1-877-893-8276
Teen Drug Abuse Often Overlooked by Pediatricians
Screening Tool Can Help Identify Risk
Adolescents who have problems with substance use often aren't identified during routine pediatric visits, according to a study to be released in the November issue of Pediatrics, the peer-reviewed, scientific journal of the American Academy of Pediatrics (AAP).
"We found that most pediatricians significantly underestimate the severity of adolescent substance use," said the study's primary author, Dr. Celeste R. Wilson, an investigator with the Center for Adolescent Substance Abuse Research (CeASAR) at Children's Hospital Boston. "Since many pediatricians do not use a structured screening tool, but rely solely on clinical impressions, these findings are of great concern."
The study, funded by The Robert Wood Johnson Foundation, involved more than 500 14- to 18-year-old patients arriving for routine health care at Children's Adolescent/Young Adult Medical Clinic and more than 100 of their medical care providers.
The providers completed a form giving their clinical impressions about the adolescent's level of substance use (none, minimal, problem use, abuse, dependence).
After the visit, the adolescents underwent structured diagnostic interviews, and their level of substance use was formally classified.
Wilson's analysis found that more than 60 percent of the time, pediatricians knew that adolescents had used alcohol or other drugs, but in most cases the doctors thought the problem was less severe than it actually was. The pediatricians accurately identified substance-related problems less than 15 percent of the time.
Abuse Identified in Only 1 of 10
A clinical assessment of "abuse" was accurately identified only 10 percent of the time and "dependence" was missed in all 36 diagnosed cases. Providers correctly recognized 75 percent of adolescents with substance abuse or dependence as being users, but in half these cases, the providers characterized the level of use as minimal.
These data underscore the relevance of the American Medical Association's guidelines, which recommend that health care providers screen all adolescent patients annually for use of alcohol and drugs as part of their routine physical exam. Yet, while most pediatricians report screening "almost all" of their patients for substance use, the majority do not use a structured questionnaire.
"Our study suggests that providers' clinical impressions of adolescents' substance use are not always accurate," Wilson noted. "The routine use of a structured screening tool would likely improve identification of adolescents with substance-related pathology and should be considered for use with all adolescent patients."
CRAFT Test Can Help Diagnosis
One such tool is the CRAFFT test, developed by Wilson's colleagues at CeASAR, which asks adolescents to answer six questions related to alcohol and drugs:
C -- Have you ever ridden in a CAR driven by someone (including yourself) who was "high" or had been using alcohol or drugs?
R -- Do you ever use alcohol or drugs to RELAX, feel better about yourself, or fit in?
A -- Do you ever use alcohol or drugs while you are by yourself, ALONE?
F -- Do you ever FORGET things you did while using alcohol or drugs?
F -- Do your family or FRIENDS ever tell you that you should cut down on your drinking or drug use?
T -- Have you gotten into TROUBLE while you were using alcohol or drugs?
The accuracy of the CRAFFT screening tool was reported in a 2002 study conducted by Wilson's colleague, Dr. John Knight, who was also co-author of the current study, which used data from the same population of adolescents. The Adolescent/Young Adult Medical Clinic serves both inner city and suburban youth from a wide range of ethnic backgrounds, racial groups and social strata, making it likely that the findings of both studies are applicable to the population at large.
Substance abuse is the number one health problem in the U.S., with an estimated annual cost of over $414 billion. It affects men and women of all races, ethnic groups and ages -- including adolescents.
Find Top Treatment Facilities Near You
Detoxification
Inpatient / Residential
Private / Executive
Therapeutic Counseling
Effective Results
Call Us Today!
Speak with a Certified Treatment Assesment Counselor who can go over all your treatment options and help you find the right treatment program that fits your needs.
drug-rehabs.org
1-877-893-8276
Discuss Treatment Options!
Our Counselors are available 24 hours a day, 7 days a week to discuss your treatment needs and help you find the right treatment solution.
Call Us Today!
drug-rehabs.org
1-877-893-8276