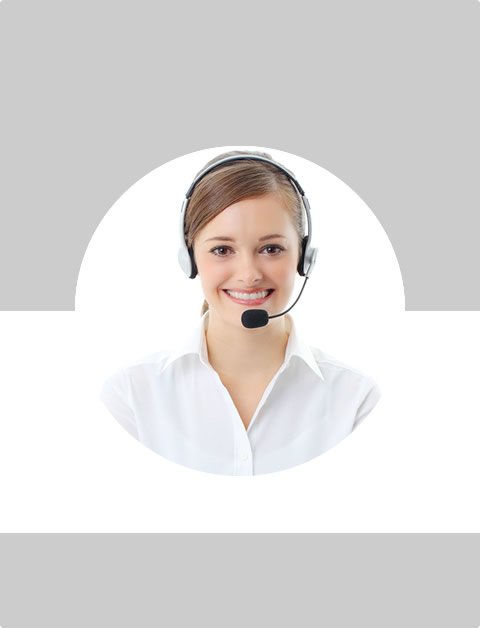 Don't Know What To Do?
Call Now to speak with a Certified Treatment Assesment Counselor who will guide you every step of the way.
This is a free service 100% Confidential
1-877-893-8276
Targeted: OxyContin Abuse
OxyContin is one of the best-selling brand-name painkillers in the world, it also however, has a widespread problem of abuse and misuse. OxyContin is one of the narcotic analgesic medications (painkillers) prescribed for many painful conditions, including many types of arthritis.
DEA Targets OxyContin Abuse
A mere five years since it became FDA-approved, the drug is making headlines. News reports have brought attention to the problems of OxyContin abuse. The latest twist to the saga has the DEA (Drug Enforcement Agency) asking Purdue Pharma L.P. (the makers of the drug) to:
Market the drug only to pain specialists.
Omit its claim that the drug is less subject to abuse than other narcotics.
Reformulate the drug to limit OxyContin abuse potential.
Such recommendations can be made by the DEA and FDA but Purdue Pharma cannot be forced to comply.
What Exactly Is The Problem With OxyContin Abuse?
The active ingredient in OxyContin is oxycodone, a substance found in several different analgesic painkillers. While some contain small amounts of oxycodone, OxyContin is a time-release formula containing 40 to 160 milligrams of oxycodone. By chewing or crushing or snorting or shooting the pills, the time-release aspect of the drug can be easily bypassed, allowing for a quick high.
OxyContin Abuse Reports
Reports of criminal activity and diversion associated with the drug have increased significantly. Incidents which occurred in Maine, Ohio, Pennsylvania, and Virginia, are described on the website of the National Drug Intelligence Center. However, it doesn't end with those states. There is no community which is immune to OxyContin abuse problems.
Because of widespread OxyContin abuse and misuse problems, people who are legally prescribed the drug or other narcotic pain relievers to treat severe arthritis pain and other legitimate conditions, often are unfairly accused of being addicted to the pain medications and other pain killer abuse or misuse.
Misconceptions about proper arthritis pain management sometimes leads to under-utilization of available pain medications.
How Is OxyContin Abuse Being Pulled-Off?
Pharmacy diversion: Pharmacy workers take the drug directly from the shelf. People create fraudulent prescriptions.
Doctor shopping: People with or without true illness visit several doctors, perhaps even in several states to obtain a large quantity of the drug.
Improper prescribing practices: Dishonest doctors write improper prescriptions for money or favors.
Street value: On the street, the drug sells for 50 cents to over a dollar per milligram. Some pharmacies have stopped selling the drug and posted signs indicating they do not carry the drug, in an effort to thwart robberies and criminal activity brought on by OxyContin abuse.
Dealing With The Consequences Of OxyContin Abuse
Since the problem was brought to their attention, Purdue Pharma has worked with law enforcement and the medical community to address the OxyContin abuse issues. Of real concern is how the problem will affect patients with legitimate illness who depend on the drug. Purdue Pharma has responded to the growing problem of OxyContin abuse by:
Distributing over 400,000 brochures to pharmacists and healthcare professionals to educate them on preventing diversion.
Conducting a pilot-program to distribute tamper-resistant prescription pads to doctors.
Meeting with law enforcement officials in several states.
Offering grant money for education and drug abuse prevention programs.
Pledging $100,000 to fund a study of Prescription Monitoring Programs.
Purdue Pharma claims it is committed to finding solutions to OxyContin abuse problems. In the longterm, millions of dollars are being spent on research and development of new pain medications, less likely to have problems. However, years of research and the FDA approval process are hurdles which must be cleared before anything newly-developed can be marketed. Clearly, there is no immediate solution to the problems. That's why the DEA has stepped in with a sense of urgency, offering its proposals as deterrents to OxyContin abuse.
Find Top Treatment Facilities Near You
Detoxification
Inpatient / Residential
Private / Executive
Therapeutic Counseling
Effective Results
Call Us Today!
Speak with a Certified Treatment Assesment Counselor who can go over all your treatment options and help you find the right treatment program that fits your needs.
drug-rehabs.org
1-877-893-8276
Discuss Treatment Options!
Our Counselors are available 24 hours a day, 7 days a week to discuss your treatment needs and help you find the right treatment solution.
Call Us Today!
drug-rehabs.org
1-877-893-8276