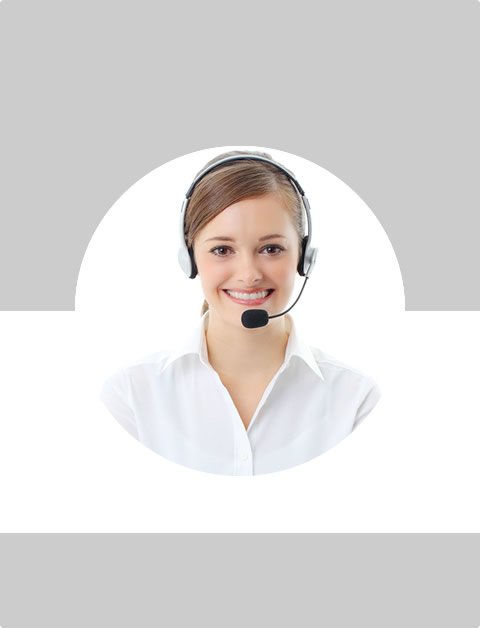 Don't Know What To Do?
Call Now to speak with a Certified Treatment Assesment Counselor who will guide you every step of the way.
This is a free service 100% Confidential
1-877-893-8276
Stimulants Information
Stimulants are simply psychoactive drugs. Stimulants induce temporary improvements on physical or mental function or both i.e. inducing; alertness, locomotion, wakefulness e.t.c. Stimulant medication/drugs are commonly used to treat ailments such as ADHD. Stimulants help to manage ADHD symptoms i.e. short attention spans, hyperactivity and impulsive behaviour. Stimulants are usually used along or in special combinations i.e. with behaviour therapy.
Stimulants have been proven to improve ADHD symptoms. For instance, they improve symptoms in approximately 70 percent of all adult ADHD patients. They also improve symptoms in approximately 75 percent of all children with ADHD. Stimulants have a tendency to reduce fidgeting, interruptive behaviours and other hyperactive signs/symptoms. They also help individuals finish tasks and improve relationships.
Improvements in attention span and behaviour usually last as long as stimulant drugs are taken. It is however important to note that the benefits in school performance and social adjustment haven't been seen to last for long. It is also important to note that stimulants aren't considered as habit forming drugs in regards to the doses recommended for treating ADHD in adolescents and children. There is also no evidence suggesting that stimulants cause drug abuse. Nonetheless, it is important to note that stimulants have a potential for addiction and abuse especially if stimulant users have a history of addiction and/or substance abuse.
Common ADHD stimulants
There are very many stimulants used to treat ADHD forms i.e. short, intermediate and long-acting forms. Some common stimulants include: adderal, dexedrine spansule, metadate ER, Ritalin SR and Methylin ER for treating intermediate acting ADHD. Stimulants for treating long-acting ADHD include; adderall XR, concerta, metadata CD and Ritalin LA. Stimulants for treating short-acting ADHD include; Dexedrine, daytrana and Ritalin.
It is important to note that short-acting stimulants are usually taken 2 or 3 times daily while long-acting forms are usually taken ones daily. It is also important to note that newer stimulants reduce side effects as well as relieving symptoms for longer time periods. Newer stimulants include; concerta which lasts for 10 to12 hours. Daytrana patch lasts for 7 to 10 hours. Ritalin LA lasts for 6 to 8 hours; Metadate CD lasts for 6 to 8 hours while Adderall XR lasts for 10 to 12 hours.
How stimulants help ADHD patients
Stimulants help in regulating impulsive behavior and improving attention spans in ADHD patients. They do this by increasing levels of certain chemicals found in the brain i.e. norepinephrine and dopamine which are responsible for helping the transmission of signals between nerves.
Individuals that shouldn't take stimulant drugs
If you happen to have any of the following health conditions mentioned below you shouldn't take stimulants. For instance, if you have Glaucoma which is a condition characterised by increased pressure inside the eyes that can cause blindness, then you shouldn't take stimulants. Also, individuals suffering from severe anxiety, agitation, tension or nervousness shouldn't take stimulants. If you happens to use monoamine oxidase (MAO) inhibitors i.e. parnate or nardil within the past two weeks, you should also avoid taking stimulants. Individuals with, motor tics, a history of Tourette's syndrome, a history of psychosis or individuals who are psychotic should also avoid takin stimulants.
Stimulants side effects
Stimulants have a number of common side effects. These include: stomach upset, headache and increased blood pressure. These side effects usually disappear after a few days of treatment i.e. when the body has adjusted fully to stimulants.
Other possible side effects as a result of adjusting to dosage or changing between stimulants include; decreased appetite, nervousness, insomnia and weight loss. Side effects such as weight loss can be managed effectively by taking stimulants after meals. Also, adding high calorie snacks or protein shakes to the diet is effective in dealing with this side effect.
It is important to note that stunted growth among adolescents and children taking stimulants has been observed. Stimulants have however not been proven to affect the final height. Because of this all children and adolescents taking stimulants should be weighed and their height monitored closely to ensure that proper measures are taken to counter such effects.
Also, stimulants cause allergic reactions such as skin rashes among other serious allergic reactions. You must therefore make a point of notifying your doctor in case you notice an unusual or new side effect after taking stimulants.
Find Top Treatment Facilities Near You
Detoxification
Inpatient / Residential
Private / Executive
Therapeutic Counseling
Effective Results
Call Us Today!
Speak with a Certified Treatment Assesment Counselor who can go over all your treatment options and help you find the right treatment program that fits your needs.
drug-rehabs.org
1-877-893-8276
Discuss Treatment Options!
Our Counselors are available 24 hours a day, 7 days a week to discuss your treatment needs and help you find the right treatment solution.
Call Us Today!
drug-rehabs.org
1-877-893-8276