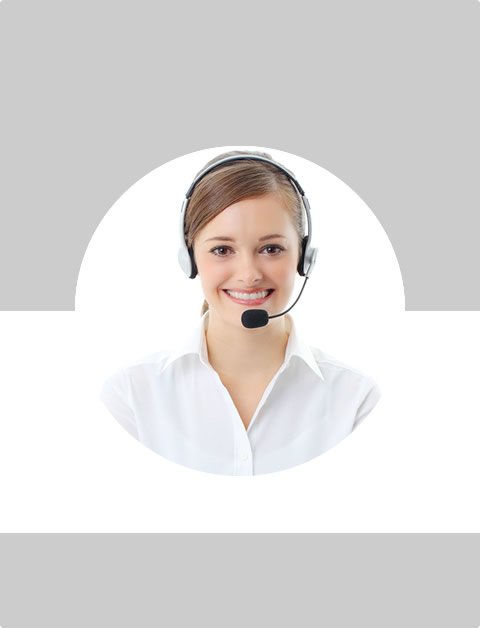 Don't Know What To Do?
Call Now to speak with a Certified Treatment Assesment Counselor who will guide you every step of the way.
This is a free service 100% Confidential
1-877-893-8276
The Street And Slang Names For Marijuana
Marijuana is one of the most abused drugs in the US, as well as the rest of the world. It could be that someone you love is using and abusing Marijuana and really should seek help. One of the major problems is that, as with other illegal and over the counter drug problems, there are many different street and slang names. While many of these names come from the appearance of the drug, some on the actual source of the drug, while others describe the effects caused by using Marijuana. We will now look in detail at the many slang terms used for Marijuana including those whose sole purpose is to disguise the fact Marijuana under discussion.
The Slang Names For Marijuana Based On Its Appearance
The first slang terms we will look at are ones used to describe the appearance of the drug, taken from a processed plant. Although Marijuana does not always look like a green leaf substance, many of the street names describe the flowers from the plant.
Red Bud
Queen Ann's Lace
Lace
Green Buds
Green Goddess
Greens
Golden
Blonde
Blue Sage
Black Bart
Black Gunion
The Slang Names For Marijuana Based On Its Source
There are many street and slang names that describe the source of the Marijuana - either where it is processed or grown. Some of these are a combination of the geographic location and the actual appearance of the processed plant. Often some slang terms for Marijuana have become brands for varieties of the drug, including:
Texas Tea
TexMex
Panama Gold
Panama Red
Pakistani Black
Mexican Brown
Mexican Green
Mexican Locoweed
Mexican Red
Manhattan Silver
Kona Gold
Kentucky Blue
Jamaican Gold
Jamaican Red Hair
Indian Hay
Indian Hemp
Hawaiian Black
Hawaiian Homegrown Hay
Colombian
Columbus Black
Chocolate Thai
Canadian Black
Acapulco Red
Afgani Indica
African
African Black
African Bush
The Slang Names For Marijuana Based On Its Packaging
We will now look at some names that refer to Marijuana packaging, whether it is at the wholesale bulk level or streets sales level. While some are based on how the drug is prepared before smoking it, i.e. alternative names for Marijuana cigarettes.
Number
Loaf
Grass Brownies
Finger Lid
Dube
Doob
Doobee
Doobie
Bale
The Slang Names For Marijuana Based On The Effects Of Using It
Many people use names for Marijuana that are associated with the feelings and effects that come from using the drug. Different kinds of Marijuana from different locations can often affect people in different ways and the name reflects this. While certain street names highlight the potency the Marijuana.
Wacky Weed
Sinsemilla
Righteous Bush
Magic Smoke
Loco Weed
Love Weed
Laughing Weed
Laughing Grass
Killer Weed
Jolly Green
Joy Smoke
Dry High
Giggle Smoke
Giggle Weed
Dinkie Dow
Crazy Weed
Crying Weed
Babysitter
Assassin Of Youth
The Slang Names Based On The Actual Word Marijuana
Often the street and slang names for Marijuana from the actual word - Marijuana, while others come from alternative descriptions for the drug. These words are often the most well known names for Marijuana and include:
Weed
Tea
Rope
Reefer
Pot
Mary Warner
Mary Weaver
Meg
Megg
Meggie
Mary
Mary And Johnny
Mary Ann
Mary Jane
Mary Jonas
M.J.
Juanita
Jane
Aunt Mary
The Slang Names For Marijuana Used To Deceive
The last selection of street and slang names are the most important collection, particularly if you think that one of your children or someone you love may have a secret Marijuana abuse or addiction problem. These names exist so that users can discuss the drug in public places without rousing suspicion from family, colleagues or neighbors. While some may allude to the appearance or effects of the drug, unless you know their connection to the drug, they usually go undetected. These names can include:
Yellow Submarine
Sweet Lucy
Sticky Icky
Skunk
Rainy Day Woman
Muggles
Mutha
Mootie
Herb
Haircut
Flower Tops
Colorado Cocktail
Broccoli
Bo
BoBo
Bammy
Bar
Bash
Astro Turf
Ashes
The main reason it is important to have knowledge of as many of the street and slang names used for Marijuana as possible, is so that you know when your children or other people that you care about may have a drug problem. Once you have determined that they are secretly using Marijuana you can have a plan of action to encourage them to seek help with their drug related problems.
Find Top Treatment Facilities Near You
Detoxification
Inpatient / Residential
Private / Executive
Therapeutic Counseling
Effective Results
Call Us Today!
Speak with a Certified Treatment Assesment Counselor who can go over all your treatment options and help you find the right treatment program that fits your needs.
drug-rehabs.org
1-877-893-8276
Discuss Treatment Options!
Our Counselors are available 24 hours a day, 7 days a week to discuss your treatment needs and help you find the right treatment solution.
Call Us Today!
drug-rehabs.org
1-877-893-8276