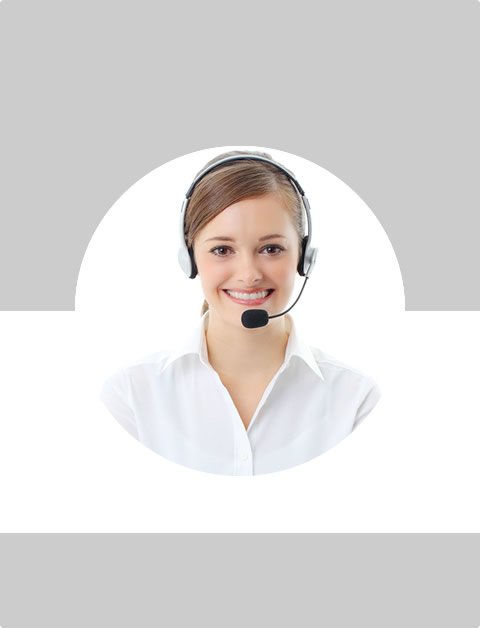 Don't Know What To Do?
Call Now to speak with a Certified Treatment Assesment Counselor who will guide you every step of the way.
This is a free service 100% Confidential
1-877-893-8276
Signs of Prescription Drug Addiction
Prescription drug addiction is just as dangerous as addiction to street drugs. When used appropriately, prescription drugs can have beneficial effects medically or psychologically. According to the Psychiatric Times, at least 50% of all emergency room visits for drug-related problems are connected to prescription drug misuse or overdose. Surprisingly, prescription drug addiction accounts for about a third of all drug abuse in the United States.
Prescription drugs in the opiate family, such as Vicodin (Hydrocodone) and OxyContin, are often prescribed for chronic pain or recovery from surgery. Benzodiazepines, such as valium or Xanax, are prescribed to treat anxiety. The problem arises when these drugs are used for "off label" purposes. Prescription drugs also provide an easy access point to other family members susceptible to abuse.
Although different drugs may have different effects on overall physical and mental health, the basic pattern is the same. Getting and using the drug becomes more and more important. Many things in the addict's life take a back seat to the addiction such as jobs, friends, and family. The physical and emotional consequences of drug abuse and addiction also make it difficult to function, often impairing judgment to a dangerous level.
10 Prescription Drug Addiction Warning Signs
1. Usage Increase - Over time, it is common for individuals taking prescription medications to grow tolerant to the effects of their prescribed dose. If someone you know seems to be increasing his/her dose over time, this is an indication that the amount they were taking is no longer providing them relief.
2. Change in Personality - Changes in a person's normal behavior can be one of the signs of prescription drug addiction. Shifts in energy, mood, and concentration may occur as every day responsibilities become secondary to the need for the relief the prescription provides.
3. Social Withdrawal - A person experiencing a dependency problem may withdraw from family, friends, and other social interaction.
4. Ongoing Use - Continued usage after a medical condition has improved will result in the person needing extensions on his/her prescription. The person might talk of how they are "still feeling pain" and need just a little longer on the medication in order to get well. He or she might also complain frequently about the doctors who refused to write the prescription for one reason or another.
5. Time Spent on Obtaining Prescriptions - A dependant person will spend large amounts of time driving great distances and visiting multiple doctors to obtain prescriptions. Watch for signs that he or she seems preoccupied with a quest for medication, demonstrating that the drug has become their top priority.
6. Change in Daily Habits and Appearance - Personal hygiene may diminish as a result of a drug addiction. Sleeping and eating habits change, and a person may have a constant cough, runny nose and red, glazed eyes.
7. Neglects Responsibilities - A dependent person may call in sick to work more often, and neglect household chores and bills.
8. Increased Sensitivity - Normal sights, sounds and emotions might become overly stimulating to the person. Hallucinations, although perhaps difficult to monitor, may occur as well.
9. Blackouts and Forgetfulness - Another clear indication of dependence is when the person regularly forgets events that have taken place and appears to be suffering blackouts.
10. Defensiveness - When attempting to hide a drug dependency, abusers can become very defensive if they feel their secret is being discovered. They might even react to simple requests or questions by lashing out.
Characteristics of a Prescription Drug Abuser
Many people's image of a typical drug abuser is a strung-out youngster, perhaps late teens or early twenties, who is easily spotted through a stereotyped appearance. These perceptions are usually derived from what we see on the television and in movies. However, someone who is addicted to prescription drugs often looks "normal" and appears to be functioning normally in their day to day life. They are often in their thirties and forties, business-type people whom no one would ever suspect. It is important for people showing signs of prescription drug addiction to seek help. It often takes a doctor's advice to manage withdrawal symptoms in a healthy way as well as drug rehabilitation to help the individual make a complete recovery.
Find Top Treatment Facilities Near You
Detoxification
Inpatient / Residential
Private / Executive
Therapeutic Counseling
Effective Results
Call Us Today!
Speak with a Certified Treatment Assesment Counselor who can go over all your treatment options and help you find the right treatment program that fits your needs.
drug-rehabs.org
1-877-893-8276
Discuss Treatment Options!
Our Counselors are available 24 hours a day, 7 days a week to discuss your treatment needs and help you find the right treatment solution.
Call Us Today!
drug-rehabs.org
1-877-893-8276