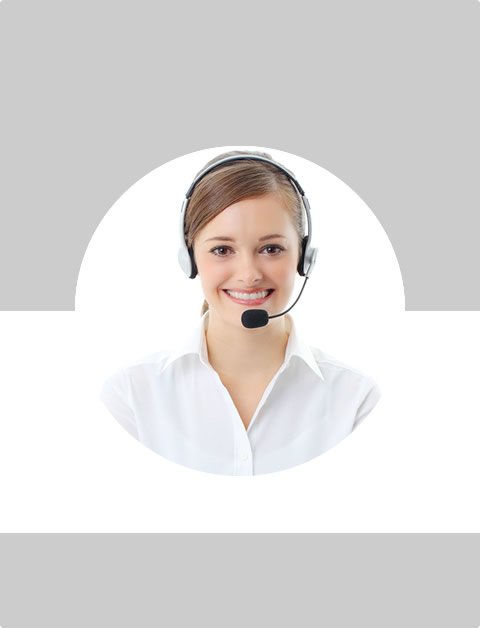 Don't Know What To Do?
Call Now to speak with a Certified Treatment Assesment Counselor who will guide you every step of the way.
This is a free service 100% Confidential
1-877-893-8276
Common Signs of Inhalant Use
Inhalant use, or "huffing" as it is commonly referred to, is done when a person inhales chemical vapors intentionally for the main purpose of obtaining a high. It has become a dangerous trend in recent years, especially among teenagers between 12 and 17-years old. A recent study showed that one out of five eighth graders have admitted to huffing at least once. This is an alarming number that put millions of young teenagers across the country at risk. The biggest danger of huffing is the serious side effects it has, including permanent damage to the kidney, heart, liver, brain, and lungs, and in severe cases, huffing can even lead to death.
Inhalants appeal to both teenagers and young adults because they are so easy to obtain. Literally thousands of household items that come in aerosol cans, solvents containers or gas cans can be used as an inhalant. These items can be easily found at home or purchased at the grocery store for a minimum cost, and include items, such as correction fluid, paint, dusting spray, hairspray, glue and nail polish. If you suspect someone you love is huffing, it is important that you understand the common signs of inhalant user.
Immediate Effect of Inhalant Use
Almost immediately after huffing, the person will achieve an euphoric, or "high," state that is similar to the effect that alcohol has on a person. The body's functions typically begin to slow down, and they may notice slow speech, dizziness, lightheadedness, impaired judgment, and loss of inhibition. In some cases, the person may experience hallucination and even unconsciousness. This impaired state usually only last for about five to ten minutes, and is sometimes followed by a rapid change in mood. In the most severe cases, death can occur, which is referred to as Sudden Sniffing Death Syndrome. This is a serious syndrome that can occur the first or fiftieth time huffing an inhalant. This occurs because huffing prevents oxygen from entering the lungs, which prevents the person from being able to breath. This can occur within just minutes after huffing, and does not have any warning signs.
Changes in a Person's Appearance or Behavior
As a parent or loved one of someone that may be an inhalant user, you probably are not going to see them while they are in a "high" state. Therefore, it is vital that you look for other sign or changes in their appearance or behavior. Some changes to their appearance that you may notice include paint or other stains on their body or clothing, red or runny eyes and/or nose, spot or sores around their mouth, vomiting, nausea, drunken or dazed appearance, the smell of chemicals on their breath or clothing, and weight loss. You may also notice some dramatic changes in the personality, which include depression, social withdrawal, irritability, lack of coordination, lower grades, excess absences, loss of appetite, excitability, and anxiety.
Signs of Inhalant Use Around the House
In addition to changes in appearance or behavior, there are other signs that you should look for in the person's home and car. A big sign of inhalant abuse is unexplained empty bottles, aerosol cans, and solvent containers in the house or car. The fact is that if your loved one is huffing inhalants, then he or she is most likely destroying or hiding the evidence so you do not find it. Therefore, it is important if you suspect inhalant abuse, to check the place where they may hide or dispose of these items. You want to check your loved one bedroom, closet, and car, as well as, the garbage can. You also may notice hidden rags or washcloths, as well as, clothes in the laundry, that smell like chemicals. You also want to take notice of any office or cleaning supplies that are missing, or are empty soon after you purchase them.
Huffing has become a dangerous problem in America, with an estimate 17 million people stating that they have tried it at least once. Even more alarming is the fact that these inhalants are so easy to purchase and obtain, even for a young teenager. The biggest concern of huffing is that fact that it can be deadly or cause lifelong damage to many of the body's organs. While one or two of these signs of inhalant user alone may not be cause for concern, a combination could be deadly. You should always seek professional help if you believe you or someone you love is an inhalant user.
Find Top Treatment Facilities Near You
Detoxification
Inpatient / Residential
Private / Executive
Therapeutic Counseling
Effective Results
Call Us Today!
Speak with a Certified Treatment Assesment Counselor who can go over all your treatment options and help you find the right treatment program that fits your needs.
drug-rehabs.org
1-877-893-8276
Discuss Treatment Options!
Our Counselors are available 24 hours a day, 7 days a week to discuss your treatment needs and help you find the right treatment solution.
Call Us Today!
drug-rehabs.org
1-877-893-8276