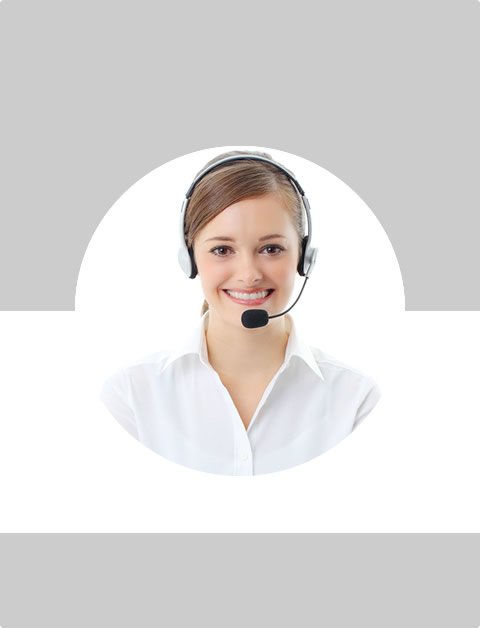 Don't Know What To Do?
Call Now to speak with a Certified Treatment Assesment Counselor who will guide you every step of the way.
This is a free service 100% Confidential
1-877-893-8276
How to Identify Signs of Ecstasy Abuse
While ecstasy may not share the physically addictive qualities of drugs such as heroin, the risk of psychological dependence, easy availability and potentially harmful physical and psychological effects of the drug - including the risk of a fatal overdose - should be cause for concern for the loved ones of an user.
If you suspect a loved one may be abusing ecstasy you should watch out for the following side effects, symptoms and warning signs of ecstasy abuse that could help you identify the problem in time to help.
What Does Ecstasy Do?
Ecstasy, also known as MDMA, is an artificial stimulant similar in chemical structure to methamphetamines and certain hallucinogens. The effects of the drug vary from person to person depending on size, weight, age and dose, but in general it should be plainly obvious that an ecstasy user is under the influence of drugs.
Distinct Phases While Esing Ecstasy:
Coming Up
20 minutes to a hour after taking a dose the user will begin to experience increased energy, confidence and happiness. They may feel a deep sense of well being and closeness to those around them. Users may also experience increased levels of anxiety, paranoia and, in extreme cases, symptoms of psychosis. All of these effects are pronounced and difficult to conceal, so it should be clear that the user is under the influence.
Physically, users coming up will suffer from diminished muscle control, muscle aches, stiffness, increased perspiration, nausea, fever, dilated pupils, tingling skin and heightened senses. You may notice them grinding their teeth, clenching their jaw or perhaps even chewing the inside of their cheek until they break the skin.
The Come Down
Once the effects of a dose of ecstasy wear off the user may appear to return to normal with few ill effects. However, the post-drug crash caused by ecstasy use is often delayed by as much as a day.
The coming down period of ecstasy is a result of the depletion of endorphins caused by use. Ecstasy increases the production of serotonin to bring about the high, and the crash can be severe.
Users coming down may experience physical and mental exhaustion, irritability, depression, anxiety, paranoia and insomnia that can last for several days. In urban slang the term for the nadir of the come down is 'Suicide Tuesday', referring to the severe depression of an user finally hitting bottom after a weekend of use.
How to Spot Signs of Ecstasy Overdose
Parents and loved ones of users will naturally be concerned with any level of ecstasy abuse, but the potentially fatal effects of overdose should be cause for serious concern. Due to the illicit nature of the drug, ecstasy production is both unregulated and inherently unsafe, and a fatal overdose or severe poisoning could be achieved with a single pill.
Symptoms of excessive use can include convulsions, vomiting, irrational behavior, slurred speech and visual and auditory hallucinations. While not apparent to others, users may report a sense of floating that could be a sign of overdose.
If ecstasy overdose is suspected the user or their loved ones should seek emergency medical treatment immediately. A severe overdose can be fatal, and without medical care the risk of death will be much greater.
Risk of Chronic Abuse
Ecstasy is an unusual drug in that, while it can be habit forming, when an user increases their dosage the positive effects of the drug are not amplified. Instead, only the harmful side effects increase.
Ecstasy does not typically become physically addictive, though users may develop a psychological dependence on the drug that can make it difficult or impossible to quit without professional help. However, most occasional users eventually stop taking the drug as they grow older. Ecstasy is intrinsically linked to raves and nightclubs, and separated from that environment the drug often loses its allure.
During the period in which users dabble heavily in the drug, loved ones may notice emotional strains that affect family life, work and social interactions. Users may act irrationally and become secretive to conceal their habit. As such it can be difficult to identify the drug in question.
In the case of chronic ecstasy abuse loved ones will notice the user may become agitated, anxious and depressed much of the time, and they may also suffer from insomnia and restlessness. These symptoms will only be alleviated when a dose is taken or the withdrawal runs its course.
Find Top Treatment Facilities Near You
Detoxification
Inpatient / Residential
Private / Executive
Therapeutic Counseling
Effective Results
Call Us Today!
Speak with a Certified Treatment Assesment Counselor who can go over all your treatment options and help you find the right treatment program that fits your needs.
drug-rehabs.org
1-877-893-8276
Discuss Treatment Options!
Our Counselors are available 24 hours a day, 7 days a week to discuss your treatment needs and help you find the right treatment solution.
Call Us Today!
drug-rehabs.org
1-877-893-8276