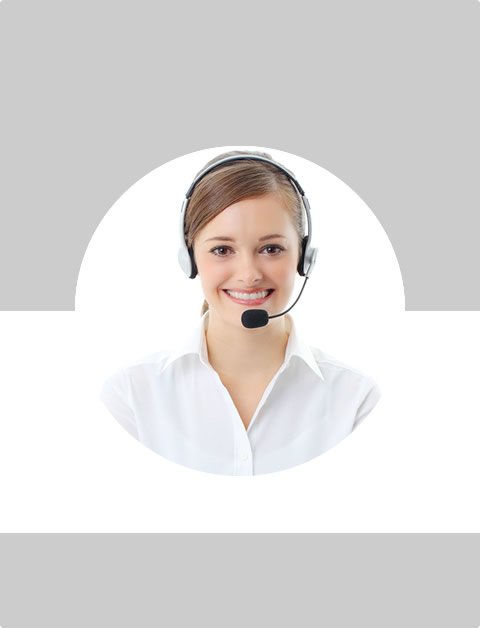 Don't Know What To Do?
Call Now to speak with a Certified Treatment Assesment Counselor who will guide you every step of the way.
This is a free service 100% Confidential
1-877-893-8276
Side Effects of Benzodiazepines
Benzodiazepines belong to a class of commonly recommended depressant drugs. In the present time, as many as fifteen varieties of benzodiazepines are utilized to treat physical as well as psychological ailments. The drugs are used to relieve anxiety and serve as muscle relaxants. They also have narcotic properties, particularly when they are combined with depressants like opiates and alcohol. Benzodiazepines are mostly administered orally; they are also available in capsule or tablet form, while few types are given intravenously. They seem like a miraculous drug for many health issues, but they are also the potential factor for some severe symptoms or side effects.
It is vital for the family and friends of the patient to observe and recognize the side effects of benzodiazepines as recognition of the toxicity, abuse patterns and side effects of benzodiazepines may assist the doctors in maximizing the treatment outcomes and reduce the associated risks. Here are some of the most common side effects of Benzodiazepines:
Psychomotor Side Effects:
Benzodiazepines may lead to psychomotor impairment, and many studies have revealed an increased jeopardy of road accidents caused by drivers under the influence of these drugs. The peril of other related accidents, for instance in industrial workshops, may be more as well. The elderly are predominantly susceptible to these psychomotor side effects and can also develop ataxia and dysarthria. The threat of fall and fracture is prominent when tranquillizers are used on a daily basis.
Sedation and Nausea:
People who suffer from generalized anxiety disorder or GAD, obsessive compulsions and post-traumatic stress often benefits from the soothing effects of benzodiazepines. However, when embellished, these effects may hamper the daily activities and cause confusion, vertigo or sedation. Stupor provoked by benzodiazepines can weaken motor coordination and make it more difficult to concentrate at work. Alterations in visual acuteness or slurred speech are also observed in benzodiazepine users. Additionally, according to physicians, people who take the drugs also have a propensity to experience general stomach disorders. They tend to feel nauseous, have difficulty in digesting food, lose appetite or get constipated.
Cognitive Impairment:
Patients that suffer from epilepsy syndrome or seizures caused by head injury often benefit from the anti-convulsant effects of benzodiazepines. Seizures transpire when the equilibrium of inhibition and excitation in the brain inclines toward excessive excitation. The capability of benzodiazepines to curb seizure activities derives from their capacity to decrease the pace at which neurons fire. But, the neural circuits have to maintain a definite level of excitation to process as well as retain factual information. Therefore, constant benzodiazepine use reduces excitability which interferes with the universal form of memory and learning.
Problems with Mood:
While benzodiazepines can help to treat nervousness, the long-standing effects of the drug can bring about negative changes to mood. For instance, the users may become ill-tempered, which is a sign of anxiety. Few people may also lack energy that can hamper their everyday activities. A grave long-lasting effect of benzodiazepines is despair, a mood disorder due to which the user may continually have a low mood. While dejected, a person may also sense the feeling of helplessness and hopeless and have a pitiable viewpoint on life. Additionally, depression can hinder sleep, craving for food and interest in worldly activities. If the melancholy caused by benzodiazepines becomes serious, users may begin having suicidal thoughts.
Mental Effects:
Few users exhibit strong mental effects, an occurrence in which using benzodiazepines causes irritability, violence and aggression. In severe cases, it may also cause vicious and anti-social behavioral patterns. In few cases, benzodiazepine use may lead to symptoms of despair. Higher dosages may steadily cause the inception of sadness, and reducing or discontinuing the dose may at times help to manage the symptoms after the preliminary withdrawal period.
Movement Difficulties:
The long-term side effects of benzodiazepines can damage the users' mobility. The users may develop muscle weakness, which can adversely affect their movements. For instance, if the weakness of the muscles takes place in an user's arm, he or she may experience problem in lifting items. Benzodiazepine users can also suffer from a lack of coordination which causes them to fall easily.
Feeling Sick:
Few benzodiazepine users generally start feeling ill after prolonged use of the drug. Physicians also reveal that abusers may feel sick in their stomach and long-term usage may also lead to headaches.
Paradoxical Effects:
A minor section of benzodiazepine users may sense the effects that are opposed to the anticipated calming effects of the drug. The paradoxical effects comprises of violent behavior, recklessness, gloominess and suicidal thoughts.
Benzodiazepine Abuse Treatment:
Users often refute their problems by abusing their drug dosage or by blaming their family or job for stress. Therefore, the most imperative thing that needs to be done at home is to identify the root problem and seek help. While, the awareness of the symptoms or side effects of drug abuse can help with the identification; the subsequent step would be to try to acquire help for that person. This can be done by consulting a doctor or by getting in touch with the drug abuse help lines.
Awareness can often help in preventing benzodiazepine abuse. Friends and family members should educate their near ones who are being newly treated with benzodiazepines and make it easier for them to discontinue the drug usage. They ought to be provided with sound knowledge and encouraged to keenly partake in the care for their situation and treatment. This can help Benzodiazepine users in the long run and enhance their quality of life both, physically and emotionally.
Find Top Treatment Facilities Near You
Detoxification
Inpatient / Residential
Private / Executive
Therapeutic Counseling
Effective Results
Call Us Today!
Speak with a Certified Treatment Assesment Counselor who can go over all your treatment options and help you find the right treatment program that fits your needs.
drug-rehabs.org
1-877-893-8276
Discuss Treatment Options!
Our Counselors are available 24 hours a day, 7 days a week to discuss your treatment needs and help you find the right treatment solution.
Call Us Today!
drug-rehabs.org
1-877-893-8276