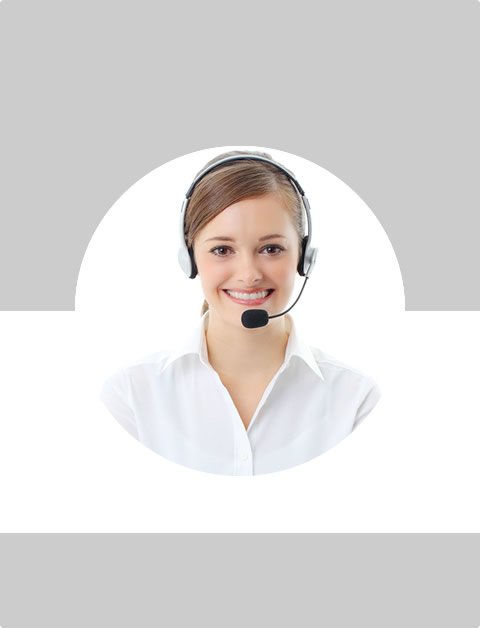 Don't Know What To Do?
Call Now to speak with a Certified Treatment Assesment Counselor who will guide you every step of the way.
This is a free service 100% Confidential
1-877-893-8276
Short-Term Residential Programs
Anything unknown is absolutely terrifying. Yes, it is indeed true to most the drug abusers when it comes to making their minds whether to go or not to a rehabilitation program. Telling everyone that you are in need of assistance in solving your alcohol or drug addiction is apparently scary. However, there are programs that can ease your fears just like Short-Term Residential Programs. This is absolutely a short program to assist struggling addicts to get sobriety that will last for only 28 or 30 days.
Short-Term Residential Programs: What to Know?
Short-term residential program typically requires an individual for a period of 30 days in the rehab center wherein friends or even family are not given the consent to visit. It is the best basic solution for those addicts that are reluctant to make long-term commitment.
Upon implementing this type of drug rehabilitation program, you will be attending sessions for individual as well as group theraphy. Patients are provided with a treatment which will help them feel less alone as they get the chance to mingle with each other are also struggling with alcohol and drug addictions.
A short-term residential program gives you an opportunity to clear your mind and be detoxified that will allow you to think helpful decisions in making your mind whether to extend your rehabilitation process.
Apparently, these short-term residential programs are certainly cheaper compared to longer-term programs due to its short duration of the rehabilitation period. Aside from paying the therapy, the costs involve paying for the facilities, food, and for the entire treatment program. Fortunately, you have lots of options when it comes to this type of programs. Just be particular to choose the 30-day program that is covered by an insurance.
The following treatments can be expected in short-term residential programs:
1. A client completes an individualized treatment plan. It focuses on helping to identify and resolve relapse issues and transitioning next level of care.
2. A client will have individual sessions with their licensed counselor every week.
3. Consistent education with regard to chemical dependency.
4. Day-to-day group therapy.
5. Monitoring for 24 hours to be performed by the rehab center staff.
6. Experience-based therapies.
7. Dealing on the first five steps of the 12-step program.
8. 12-step meetings overview.
9. Weekly phone calls, however the length and number must be determined by the primary counselor.
10. Forbidden use of computer or even cellular phones.
What to Consider in Opting for a Short-Term Residential Programs?
When choosing for an one-month treatment center, some factors must be considered since not all residential treatment programs have the same structure:
1. Highly Credential Staff. A short-term residential treatment does not merely require all employees to obtain a doctorate degree. However, at least there should be one skilled medical staff or practitioner as well as one psychologist as part of the staff. Furthermore, all staff members must have expertise in dealing with specific addictions.
2. High Success Rate. You will know a drug rehab's capabilities by talking to the people who have experienced their programs. It is recommendable for you to know the particular techniques they used to their patients.
3. Aftercare. Although the program lasts for only 30 days, but there are drug rehab programs which provide necessary outpatient therapy every week. Almost all clients or patients are still in need of it after the whole program.
How to find Short-Term Residential Programs
Plenty of resources are available these days if you are eager finding a short term residential center. You can browse via the internet for the rehab center that is situated near your current location. There are lots of rehab centers which have their own websites with provided services and contact details.
As soon as you have made your choice, it is advisable to visit each rehab center personally for you to scrutinize the facilities and staff too. And discuss in person what particular programs do they offer and how much does each program cost. However, you can still deal with them through phone call if you don't have the chance to visit them.
Not every programs is suitable for numerous people, so you have to take time to find the appropriate program that fits you. Short-Term Residential Programs are the perfect help for you to be back on the right track and to decide for a longer rehabilitation stage of treatment if necessary.
Find Top Treatment Facilities Near You
Detoxification
Inpatient / Residential
Private / Executive
Therapeutic Counseling
Effective Results
Call Us Today!
Speak with a Certified Treatment Assesment Counselor who can go over all your treatment options and help you find the right treatment program that fits your needs.
drug-rehabs.org
1-877-893-8276
Discuss Treatment Options!
Our Counselors are available 24 hours a day, 7 days a week to discuss your treatment needs and help you find the right treatment solution.
Call Us Today!
drug-rehabs.org
1-877-893-8276