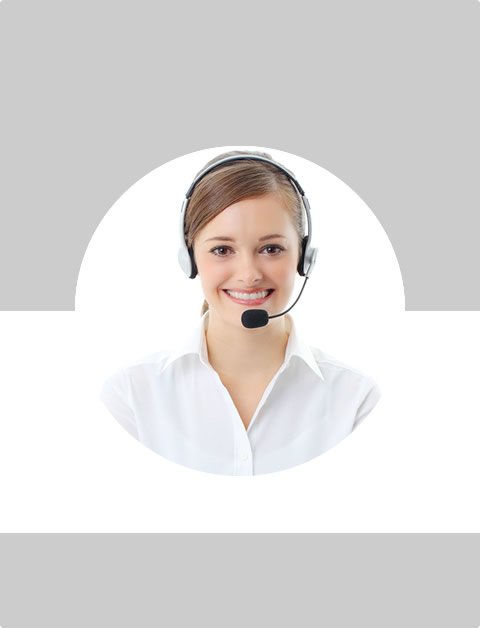 Don't Know What To Do?
Call Now to speak with a Certified Treatment Assesment Counselor who will guide you every step of the way.
This is a free service 100% Confidential
1-877-893-8276
Risks of Using Heroin
Before looking at the risks associated with using heroin, it is important to define what heroin is. Heroin is an addictive drug processed from morphine which is extracted from a plant called poppy plant. Heroin is a harmful illegal drug that is sold as a white or brown powder. Heroin can be taken in many ways i.e. the drug can be smoked or injected into the body. Heroin usage has very many risks to users. For instance, heroin can cause transmission of diseases i.e. HIV among other diseases transmitted through the blood because of needle and syringe sharing.
One of the main risks of using heroin is developing dependency and tolerance which leads to addiction. Becoming addiction to heroin is very easy. This is because heroin targets the brains ability in terms of controlling pleasure and anxiety. Heroine has very many risks i.e. side effects which are usually divided into long and short term side effects depending on factors such as; frequency of usage, additives, quantity consumed and tolerance. One big risk of using heroin is that you can get It get addicted to heroin the first time you use it.
Short term risks of heroin
Short term risks of heroin include those side effects you expose yourself to within a few seconds/hours after heroin administration. These risks include; getting heavy limbs caused by muscle weakness, impaired vision as a result of drooping eyelids and narrowed pupil, nausea & vomiting (for first time heroine users), reduced/poor breathing, reduced heart rate, slurred speech, general slowness, drowsiness, dry mouth, itchiness, constipation, irritability, mood swings, anger, convulsions and hallucinations.
Long term risks of heroin
Long term heroin risks are those side include those side effect that may manifest after long time periods i.e. continuous usage for months when heroin addiction has already kicked in. Some of these long term risks include getting; pulmonary complications, chest tightness, breathing difficulties among other respiratory problems, poisoning as a result of substances that are usually added to heroine, formation of blood clots that eventually cause permanent brain damage and other organ damage i.e. kidney and liver damage, collapsing of veins, hepatitis B/ C exposure, loss of libido, liver disease, malnutrition, cancer, seizure and epilepsy
Other risks of using heroin include developing tolerance which requires heroin users or addicts to consumer higher doses of heroin or increase their frequency. Heroin can causes greater craving with prolonged usage. Heroin can cause pregnancy complications i.e. it increases risks of getting a miscarriage or still birth. In cases where a new born is exposed to heroin, the child's development can become impaired beyond help. Other risks of using heroin include; strained families and friends.
Heroin also has behaviour related risks. For instance, you risk lying, performing poorly, being disoriented, developing a low attention span, having a poor appearance and physical hygiene, lacking of interest, lacking motivation in interesting activities i.e. hobbies. Heroin addicts can go to very great lengths to satisfy their craving i.e. they can steal money just to buy heroin. You therefore risk becoming a thief by using heroin.
One of the most severe and serious heroin risks is death. In many instances, heroin use causes very serious severe health complications i.e. blocking of airways, weak pulse, respiratory system failure, comma, spasm among other serious complications. It is easy for heroin beginners, to hide any side effects however as time goes by, the effects can't be concealed.
Heroine withdrawal risks
One of the most common heroin withdrawal side effects is a withdrawal syndrome known as cold turkey. You risk developing this deadly syndrome. This syndrome occurs between 6 and 24 hours after heroin use. Other heroin withdrawal side effects that you risk having as a result of heroin use include; depression, sweating, anxiety, muscle aches, insomnia restlessness, genital sensitivity especially in females, painful erections in men, vomiting and nausea. Heroin withdrawal side effects reach their peak in two to three days after the last dose. Heroin withdrawal effects worsen with sudden withdrawal of the drug. It is therefore very dangerous to stop using heroin suddenly.
In conclusion heroin abuse is very dangerous. The drug should be avoided at all costs. The drug caused very serious health risks i.e. permanent brain damage or even death. The drug is also very addictive i.e. first time users can get addicted. You risk being addicted instantly by using heroin.
Find Top Treatment Facilities Near You
Detoxification
Inpatient / Residential
Private / Executive
Therapeutic Counseling
Effective Results
Call Us Today!
Speak with a Certified Treatment Assesment Counselor who can go over all your treatment options and help you find the right treatment program that fits your needs.
drug-rehabs.org
1-877-893-8276
Discuss Treatment Options!
Our Counselors are available 24 hours a day, 7 days a week to discuss your treatment needs and help you find the right treatment solution.
Call Us Today!
drug-rehabs.org
1-877-893-8276