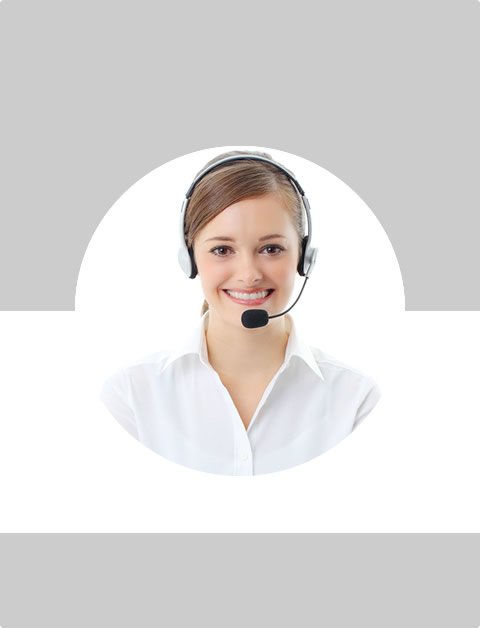 Don't Know What To Do?
Call Now to speak with a Certified Treatment Assesment Counselor who will guide you every step of the way.
This is a free service 100% Confidential
1-877-893-8276
Pseudoephedrine Measures And Regulations
Pseudoephedrine is a chemical compound that is commonly found in over the counter decongestants. It is used to treat nasal and sinus congestion due to allergies or common cold infection. It is a safe and effective decongestant when used according to the given instructions.
Although the abuse of pseudoephedrine is not very common, the drug can be misused in several ways. The most common way of misusing this medication is by making methamphetamine. "Meth" or methamphetamine is an illegal drug and highly addictive drug. Meth is a commonly used among school children to stay awake during exams. Started as one-time thing, doing meth can become a habit and lead to meth addiction. The user gets a feeling of High, which is followed by increased alertness and energy levels, confidence and well-being.
Pseudoephedrine measures and regulations
Until recently, pseudoephedrine was regulated by Food and Drugs Administration as an over the counter substance. However, due to the increase in methamphetamine use, several measures and regulations have been set to check the use of pseudoephedrine. The first major attempt of controlling meth abuse was done in 2005, when the Combat Methamphetamine Epidemic Act was initiated. On March 9, 2006, The Combat Methamphetamine Epidemic Act of 2005 was signed in to law. This law was passed by Congress to reduce the illicit manufacture of methamphetamine.
Combat Methamphetamine Epidemic Act-
According to the Act,
1. The retailer must place all the pseudoephedrine containing products in a lcoked cabinet or behind the counter.
2. Up to 3.6 g of pseudoephedrine can be purchased by the consumer.
3. The consumer cannot buy more than 9 grams of this medication in a period of one month.
4. All the pseudoephedrine transactions (whether adult or pediatric) are to be kept recorded in logbook.
5. The buyer must show his or her photo identity card (issued by federal government) and give his/her information during the purchase.
6. The buyer must also give a signature verifying that the given information is correct.
According to the United States Federal Law, buying medications containing pseudoephedrine in quantities greater than three packages in 24-hour duration is prohibited. Most of the States have passed legislation to prevent the misuse of pseudoephedrine. In some States, the medication is classified as a Schedule V controlled substance. In Oregon, the purchaser requires prescription from a registered health professional to purchase pseudoephedrine.
Apart from this, the law also requires that the sellers of pseudoephedrine should self-certify confirming that all the employees have been trained, the records of the training are being maintained and limits on sales are been enforced. The retailer has to keep a track of sale of all the pseudoephedrine products, including non-liquid forms, gels, caps and pediatrics. The electronic or written logbook should contain information, such as purchaser's name and address, purchaser's signature, date as well as time of sale, name of the medication sold and quantity sold. Failing to meet these Federal regulations in regard to the pseudoephedrine sales, the person will be sujected to serious civil and criminal penalties.
Other pseudoephedrine awareness measures
Apart from the sales and placement restrictions, CHPA Consumer Healthcare Products Associayion has created an anti-smurfing program in some states. The program targets the potential smurfers- who buy this medication and sell it to amphetamine manufacturers.
The program educates smurfers (people who buy pseudoephedrine to sell it to manufacturers who make illegal meth) about the harmful effects of meth and the results of illegal purchase.
Conclusion
Taking pseudoephedrine for non-medicinal uses can be dangerous. Most people take this medication for weight loss, athletic performance and to gain the high effects of ephedrine. When taken more than recommended dose, pseudoephedrine abuse can lead to severe effects such as irregular heart rhythms (arrhythmias) or heart palpitations. These symptoms can cause terrible effects, if the user is suffering from an existing heart condition. It can also lead to heart attack or death. When taken as recommended, pseudoephedrine is not addictive. But, pseudoephedrine measures and regulations have been taken by the government to reduce the risk of abuse and addiction. By initiating the pseudoephedrine regulation with Combat Methamphetamine Epidemic Act in 2005, Congress changed pseudoephedrine's status from OTC drugto a scheduled listed medication.
These measures and strict regulations have reduced the number of illegal pseudoephedrine sales, and thereby helped in reducing the cases of methamphetamine abuse and addiction.
Find Top Treatment Facilities Near You
Detoxification
Inpatient / Residential
Private / Executive
Therapeutic Counseling
Effective Results
Call Us Today!
Speak with a Certified Treatment Assesment Counselor who can go over all your treatment options and help you find the right treatment program that fits your needs.
drug-rehabs.org
1-877-893-8276
Discuss Treatment Options!
Our Counselors are available 24 hours a day, 7 days a week to discuss your treatment needs and help you find the right treatment solution.
Call Us Today!
drug-rehabs.org
1-877-893-8276