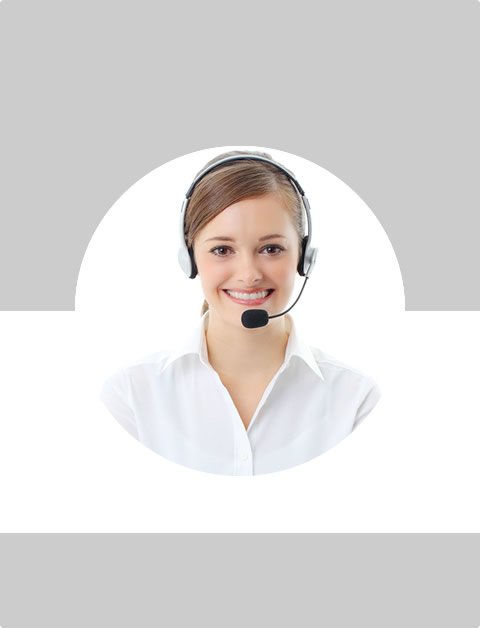 Don't Know What To Do?
Call Now to speak with a Certified Treatment Assesment Counselor who will guide you every step of the way.
This is a free service 100% Confidential
1-877-893-8276
Pregnancy and Marijuana Use
Marijuana is commonly used by women at their reproductive age and those who are pregnant. While little research has been done on pregnancy and marijuana use, pregnant women and their partners are cautioned against using alcohol and other drugs as it can have negative effects on the developing baby.
When marijuana is heavily used, it affects fertility in both women and men. Women who use marijuana can have a disrupted menstrual cycle. In men, marijuana can decrease testosterone levels and sperm quality. Marijuana use has been linked to sperm abnormalities and is thought to decrease the sperm's ability to move quickly. This makes it hard for a woman to get pregnant.
The media has recently been focusing on news about the legalization of marijuana due to its purported health benefits and "safe" effects. This may cause some people to think that marijuana use during pregnancy is safe. However, this isn't the case. Here are a few problems linked with pregnancy and marijuana use:
Marijuana Affects Developing Fetus
Delta-9-hydrocannabinol (THC) the psychoactive component in marijuana is passed through the placenta from the mother to the growing fetus. The amount of marijuana consumed by the pregnant woman affects the developing fetus and places the fetus at an enhanced risk for complications. While the effects of breathing in marijuana smoke from others haven't been quantified, this should also be avoided. Smoking in any form can disrupt the supply of nutrients and oxygen to the fetus and result in restrictions in the fetus' growth including head size, foot length, body weight, and overall length. In rare cases, smoking can lead to miscarriage, premature birth, or stillbirth.
Marijuana use during pregnancy can affect the development and growth of the fetus' nervous system. Studies conducted have showed that when the developing fetus is exposed to marijuana during pregnancy, the child may have trouble solving problems or focusing their attention between the ages of three and four years. A woman who heavily uses marijuana while pregnant risks having a child with poor concentration, short-term memory, and proper judgment. The child may also suffer from poor verbal and reasoning ability, shorter length of play, poor motor skills and is more likely to be impulsive, fearful, delinquent, and hyperactive. These problems may continue up to ten years of age, when they can be accompanied by spelling and reading problems, enhanced depression and anxiety, and overall underachievement in school. These difficulties may persist up to adolescence and early adulthood, combined with an enhanced risk for instigation of marijuana or tobacco use.
Marijuana exposure to the fetus during pregnancy is now associated with anencephaly. Anencephaly is a birth defect that occurs during the third or fourth week of pregnancy which makes an infant to have a large part of their brain and skull missing. A woman who uses marijuana while pregnant also has higher chances of giving birth to a baby with delayed commencement of breathing, low birth weight, and symptoms similar to those present in fetal alcohol syndrome. These include ventricular septal defect (a hole in the heart), tremors, and exaggerated startle response.
Other studies conducted on pregnancy and marijuana use showed that babies who are exposed to marijuana in their first six months of life while they are still in the uterus have an enhanced risk of developing wheezing, asthma, breathing problems, and chest infections.
Some evidence also exists that marijuana use during pregnancy may increase the child's risk for developing childhood cancers such as astrocytoma (a form of brain tumor), rhabdomyosarcoma (a highly malignant and rare tumor that occurs anywhere in the body), and non-lymphoblastic leukemia. A man who smokes marijuana a year before his child is born risks having a child suffering from rhabdomyosarcoma. If the man continues to smoke marijuana before and after his baby's conception, the child may suffer from Sudden Infant Death Syndrome (SIDS).
If you are planning to become pregnant in the near future and you've been using marijuana together with your partner, it is time to stop. If you are already pregnant and you or your partner have been using marijuana, consult your doctor or midwife. They will provide help and support and give both of you the care you need. They will also be able to refer both of you to a therapist or counselor who can help you to cut down or stop using marijuana.
Find Top Treatment Facilities Near You
Detoxification
Inpatient / Residential
Private / Executive
Therapeutic Counseling
Effective Results
Call Us Today!
Speak with a Certified Treatment Assesment Counselor who can go over all your treatment options and help you find the right treatment program that fits your needs.
drug-rehabs.org
1-877-893-8276
Discuss Treatment Options!
Our Counselors are available 24 hours a day, 7 days a week to discuss your treatment needs and help you find the right treatment solution.
Call Us Today!
drug-rehabs.org
1-877-893-8276