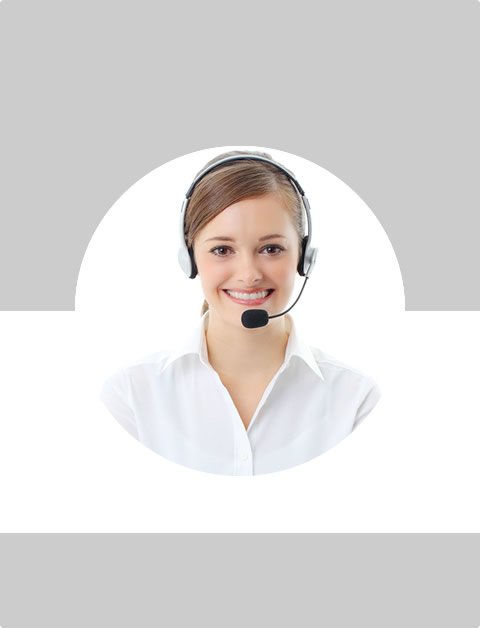 Don't Know What To Do?
Call Now to speak with a Certified Treatment Assesment Counselor who will guide you every step of the way.
This is a free service 100% Confidential
1-877-893-8276
The Pharmaceutical Availability of Commonly Abused Drugs
It's an unfortunate fact that prescription drug abuse is becoming a growing problem. More and more people are foregoing illegal drugs in favor of prescription drugs. Unfortunately, abusing prescription drugs is no safer than abusing illegal drugs. Regardless of whether a drug is legal or not, abusing it can have many harmful effects.
The Pharmaceutical Availability of Narcotics
Narcotics like morphine and hydrocone are widely available in pharmacies. While this is a good thing for patients who genuinely need to use morphine and hydrocone, and for the physicians who prescribe morphine and hydrocone, it also makes it easier for people to abuse these drugs.
Prescription drug abuse often starts innocently. Many abusers first begin by taking prescribed medication. Then, after a period of time, they start to increase the dosage. After a little while longer, they begin taking more of their medication during times of increased stress.
Little by little, their prescription drugs become central to their life. Most doctors are instructed to be on the lookout for this process, but too few of them have the time or the resources to really do a good job of monitoring all their patients.
Compounding the problem, addicts often become adept at lying about their drug abuse. Emboldened by the pharmaceutical availability of their medication, they lie to themselves about the consequences of abusing their prescription medication, and they lie to others about their drug addiction.
The Pharmaceutical Availability of Ritalin and Other Stimulants
Just as with narcotics, ADHD medication is commonly abused. And, also as with narcotics, ADHD medication can be obtained at just about any pharmacy.
When people suffering from ADHD take Ritalin or other ADHD drugs, they experience feelings of calmness and an increased ability to concentrate. These changes make it easier for them to function in everyday life.
However, when people who do not have ADHD take Ritalin, they experience pleasurable feelings of stimulation that may cause them to become addicted to the drug.
Ritalin is also abused for more practical reasons. Many college students feel that they need some chemical assistance with their studying and turn to Ritalin to help them concentrate and finish their assignments. Even very good students often feel that their scholastic performance is inadequate. These students sometimes use Ritalin to give them a little bit of an academic edge.
Ritalin abusers often obtain the drug from friends with prescriptions. Some even go so far as to make an appointment with a psychologist and fake ADHD symptoms. Because ADHD is diagnosed behaviorally, it is not that difficult for people to temporarily emulate ADHD symptoms.
Reducing the Pharmaceutical Availability of Frequently Abused Medications
Some lawmakers are trying to limit the pharmaceutical availability of exceptionally addictive medications like oxycontin. These lawmakers want to make it harder for addicts to "doctor shop" (go from doctor to doctor in order to get prescriptions).
Unfortunately, there are limits to how successful any efforts to reduce the pharmaceutical availability of prescription medications can be. Part of the reason why this is so is because it is often difficult for even medical professionals to distinguish between people who are genuinely sick and really need to take a given medication, and malingerers faking sickness in order to get prescriptions.
Diseases like chronic pain can only be diagnosed based on subjective patient reports. If a patient complains of chronic pain to a doctor, the doctor has no real way of knowing whether or not they are genuinely in pain because real chronic pain is not always associated with physical symptoms. Sometimes chronic pain is idiopathic (has no known physical cause). In these situations, doctors often have no real choice but to prescribe the medication patients ask for.
Encouraging Prescription Drug Abusers to Get Help
It is imperative that people who have a problem with prescription drug abuse get the help they need to resolve their addiction. Erasing some of the stigma associated with prescription drug abuse may help people to get the help they need. Increased efforts to educate the public about the very real dangers of abusing drugs like oxycontin, morphine, and Ritalin may also help. Of course, there is no one-size-fits-all solution to the problem of prescription drug abuse, but more education is a step in the right direction.
Find Top Treatment Facilities Near You
Detoxification
Inpatient / Residential
Private / Executive
Therapeutic Counseling
Effective Results
Call Us Today!
Speak with a Certified Treatment Assesment Counselor who can go over all your treatment options and help you find the right treatment program that fits your needs.
drug-rehabs.org
1-877-893-8276
Discuss Treatment Options!
Our Counselors are available 24 hours a day, 7 days a week to discuss your treatment needs and help you find the right treatment solution.
Call Us Today!
drug-rehabs.org
1-877-893-8276