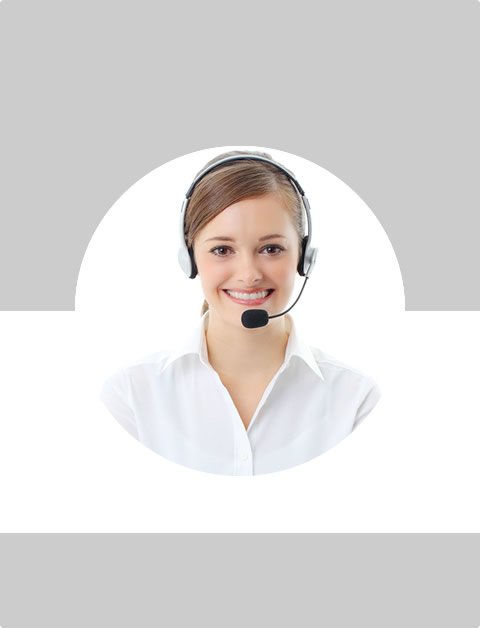 Don't Know What To Do?
Call Now to speak with a Certified Treatment Assesment Counselor who will guide you every step of the way.
This is a free service 100% Confidential
1-877-893-8276
Percocet Side Effects
What is Percocet?
Percocet is a prescription medicine that is made up of two drugs, acetaminophen and oxycodone. This medicine is used to treat both moderate and severe pains. Oxycodone is an opioids analgesic while acetaminophen on the other hand, is a non-opioid analgesic. The oxycodone acts by connecting to opiate receptors in a person's brain, which causes inhibition of pain paths. This results in altered perception and reaction to pain. The acetaminophen blocks chemicals known as prostaglandins that blocks ache impulses in the brain. Many patients experience different side effects of Percocet. Before taking Percocet, you should tell your doctor of your preexisting medical conditions, and whether you take alcohol or have had a history of drug abuse. These can all affect the effectiveness of Percocet and might lead to serious complications. Here is a look at different Percocet side effects experienced by patients.
Common Percocet Side Effects
Constipation is a regular side effect of Percocet. This occurs in approximately 26 percent of patients who are on Percocet. Pharmacotherapy, which is a pathophysiologic approach, states that analgesics such as oxycodone lead to a decrease in the motility of a person's intestines and stomach and produces this undesired effect. The patient can relieve constipation using medications like stool softeners. However, if the constipation goes on for more than three days, the patient should consider seeking medical advice. Complications associated with the digestive system are quite common among patients who use Percocet. In addition to constipation, this drug can cause stomach swelling or pain, dry mouth or even diarrhea.
Another side effect of Percocet is respiratory depression. Patients using Percocet might have a low breathing rate, which is known as respiratory depression. Oxycodone results to reduced respiratory rate and this might be life-threatening. Once the patient experiences chest pain or shortening of breaths, he should seek emergency medical care. This should be taken seriously as it can cause very low breathing rate leading to death.
There are some other patients who suffer allergic reactions to Percocet. There are various allergies that could result from this drug and these signs include swelling of your lips, face or throat. This swelling might contribute to breathing difficulties. There are also patients who develop welts on their skin. In the unfortunate case where a patient develops these symptoms, they should seek medical help immediately to help curb these signs and help them breathe.
Some patients who take Percocet suffer from nausea and vomiting. About 27 percent of the patients taking this medication have nausea and vomiting might be seen in around 14 percent of patients according to the Drug Information Handbook. When taking this drug, the patients should be advised to avoid meals that are high on fat. They should take the medicine with a glass full of water. Besides, the patient might choose to take the medicine with food so as to pass up these side effects.
Dizziness and drowsiness are also side effects of this medication. Percocet might cause dizziness in some users. Another small percentage of patients are likely to experience drowsiness when they take this medication. The doctor should explain the risks of operating heavy machinery or driving while one is experiencing these side effects. With time, the Percocet side effects decline and the patient can then resume normal daily activities.
Percocet might also cause heart problems among patients. This medication can affect one's heart rate, leading to palpitations (irregular pounding heartbeats), tachycardia (fast heartbeats) or bradycardia (slow heartbeats). The drug can also affect the blood pressure of a patient, leading to either high blood pressure or low blood pressure. When you experience these effects, seek help from your doctor before the effects get very adverse.
Other Percocet Side Effects
Changes in mood and behavior are also possible Percocet side effects. The user might experience confusion and inability to concentrate. A small number of patients might experience insomnia and abnormal dreams, or sleeping difficulties. Others might experience euphoria, which is an improved sense of well-being. A number of individuals under this medication might display anxiety, twitching nervousness and abnormal thoughts. These side effects might require a reduction of the dose so that the medication might be better-tolerated. In case the side effects worsen, one should seek medical attention immediately. It should be noted that overdosing on Percocet is very harmful and can lead to serious liver damage. In the unfortunate instance where one overdoses on Percocet, they should contact their physician to safely wean them off this medication.
Find Top Treatment Facilities Near You
Detoxification
Inpatient / Residential
Private / Executive
Therapeutic Counseling
Effective Results
Call Us Today!
Speak with a Certified Treatment Assesment Counselor who can go over all your treatment options and help you find the right treatment program that fits your needs.
drug-rehabs.org
1-877-893-8276
Discuss Treatment Options!
Our Counselors are available 24 hours a day, 7 days a week to discuss your treatment needs and help you find the right treatment solution.
Call Us Today!
drug-rehabs.org
1-877-893-8276