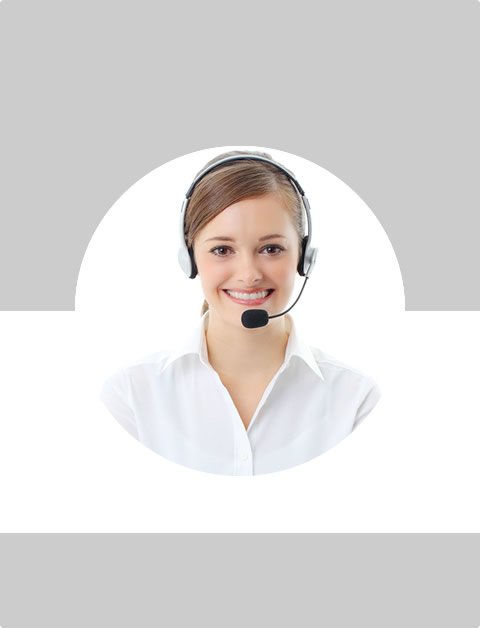 Don't Know What To Do?
Call Now to speak with a Certified Treatment Assesment Counselor who will guide you every step of the way.
This is a free service 100% Confidential
1-877-893-8276
Patients With FAS
Computerized Craniofacial Anthropometry can help Identify Patients with Fetal Alcohol Syndrome

Fetal alcohol syndrome (FAS) is the most extreme expression of alcohol's adverse effects on the fetus.

Early and reliable identification of FAS-related facial abnormalities can help to manage problems.

Craniofacial anthropometry from 3D images appears to be able to identify patients with FAS, even across ethnicities.
What is FAS?
Fetal alcohol syndrome (FAS) is the most extreme expression of alcohol's adverse effects on the developing fetus, and is part of the wider fetal alcohol spectrum disorders (FASD). While clinicians agree that effective management of FAS-related problems depends on a timely and reliable diagnosis, clearly identifying accompanying facial features has been challenging. It now appears that computerized craniofacial anthropometry ? measurement of the human face from 3D facial images ? may help to diagnose patients with FAS, even across ethnically disparate populations.
Results are published in the October issue of Alcoholism: Clinical & Experimental Research.
"Craniofacial anthropometry is the precise measurement of the head and face," said Elizabeth S. Moore, research scientist at St. Vincent Hospital and corresponding author for the study. "It has mostly been used as a descriptive tool and has helped clinicians in the description, diagnosis, and surgical treatment of abnormal skeletal and facial patterns. It is especially useful in medical genetics because many of the syndromes present at birth ? such as Apert, Down, and Soto ? involve the head and face, so it can assist clinicians to objectively describe what they are seeing."
"The identification of individuals with FAS, and even more so the early identification, has remained a challenge over the years," added Kenneth R. Warren, associate director for Basic Research at the National Institute on Alcohol Abuse and Alcoholism. "First, there is no genetic marker for FAS. The second problem arises from the subtle nature of the facial dysmorphic features, as all the features in FAS are also seen in the normal population. No one of these features alone ? flat philtrum, thin upper lip, small palpebral fissures, etc. ? would appear abnormal to any physician." What is unique about FAS, he said, is the presence of all of these features as a cluster, along with a head circumference below the 10th percentile.
As part of the international Collaborative Initiative on Fetal Alcohol Spectrum Disorders (CIFASD), researchers recruited 276 subjects from four sites ? Cape Town, South Africa; Helsinki, Finland; Buffalo, New York; and San Diego, California ? and obtained 3D facial images and detailed dysmorphology evaluations to classify subjects as either FAS (43%) or "control" subjects (57%). Most (54% or 149) of the participants were female; their ages ranged from 2.75 to 21.17 years of age. Study authors then used computerized anthropometry to identify facial features among the wide age range and disparate ethnicities of the study populations.
Key Findings in FAS Study
"One key finding of this study is that [a] reduced length of the eye opening is found across children of different ethnicities," said Moore. "This means [that] a ?shortening' of the eye from the inside corner to the outer corner may reflect reductions in the size of the eye globe and/or boney orbit. It was also found that in each of the ethnic populations, unique facial features were identified which distinguished individuals with alcohol exposure from controls. This latter finding suggests that FAS differs across the various ethnic groups, making it potentially more difficult to identify individuals who were prenatally exposed to alcohol."
"The results related to the size of the eye orbit emphasize that impairment in the development of the eye is a common teratogenic action of alcohol," said Warren. "The size of the eye orbit is a function of the size of the eye."
"We hope that future research will find out why there are overlapping measurements, why do the eye measurements always show up, and why there are some measurements unique to specific ethnic groups," said Moore. "We may find that the eyes are consistently affected in all populations, regardless of ethnicity because of the areas of the brain that are damaged or because alcohol always affects the cells that will form the eye. Or, the eye-consistent measurements could be secondary to the way alcohol affects facial and brain development." Moore's group, CIFASD, has just received funding for the next five years to continue with this work, expanding in the United States and South Africa, as well as into the Ukraine.
Both Moore and Warren were eager to see the study results help with early identification of and intervention for FAS children.
"One possible outcome could be the ability to submit a photograph of an individual suspected of being affected by FAS to a 'facial recognition' program that has been ?trained' to identify subtle but diagnostic features associated with such exposures," said Moore.
"Given the subtle nature of FAS deficits, accurate diagnoses have depended upon evaluations by a sub-specialty of paediatricians known as dysmorphologists at a very small number of academic hospitals," added Warren. "The use of craniofacial anthropometry offers the potential to both improve and make even more objective the diagnosis of FAS; and extends the availability of diagnostic capability to a much broader range of clinicians. In addition, craniofacial anthropometry ? particularly if coupled with MRI non-invasive imaging ? could help to determine the specific nature of the underlying brain-structural deficits in FAS."
"It is important to remember that the effects of alcohol are along a continuum," said Moore. "The same amount of alcohol can produce different results due to numerous environmental and genetic factors. Our research is trying to offer more insights into how and why alcohol affects humans, and how what a clinician sees relates to the brain and behavior. By better understanding the specific regions of the face which are affected, and more importantly, by linking this information to studies of how brain and behavior are affected, a better picture should emerge of how alcohol damages the developing baby. Perhaps it may even be possible to prevent fetal damage by using certain substances that block alcohol's actions. At the very least, we hope that improved detection could lead to earlier intervention for at-risk children and, through this, better chances for improving the lives of such children."

Funding for this Addiction Science Made Easy project is provided by the Addiction Technology Transfer Center National Office, under the cooperative agreement from the Center for Substance Abuse Treatment of SAMHSA.
Articles were written based on the following published research:

Elizabeth S. Moore, Richard E. Ward, Leah Flury Wetherill, Jeffrey L. Rogers, Ilona Autti-R?m?, ?se Fagerlund, Sandra W. Jacobson, Luther K. Robinson, H. Eugene Hoyme, Sarah N. Mattson, Tatiana Foroud, the CIFASD. (September 2007). Unique facial features distinguish fetal alcohol syndrome patients and controls in diverse ethnic populations. Alcoholism: Clinical and Experimental Research (ACER). 31(10): 1707?1713.


Find Top Treatment Facilities Near You
Detoxification
Inpatient / Residential
Private / Executive
Therapeutic Counseling
Effective Results
Call Us Today!
Speak with a Certified Treatment Assesment Counselor who can go over all your treatment options and help you find the right treatment program that fits your needs.
drug-rehabs.org
1-877-893-8276
Discuss Treatment Options!
Our Counselors are available 24 hours a day, 7 days a week to discuss your treatment needs and help you find the right treatment solution.
Call Us Today!
drug-rehabs.org
1-877-893-8276