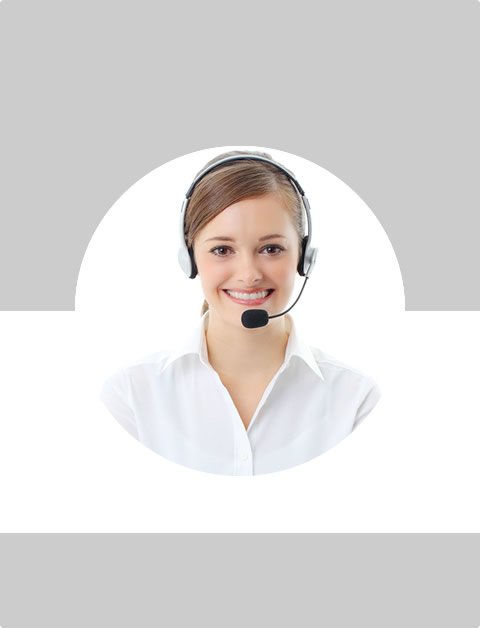 Don't Know What To Do?
Call Now to speak with a Certified Treatment Assesment Counselor who will guide you every step of the way.
This is a free service 100% Confidential
1-877-893-8276
Parents in Drug Addiction Treatment
It can be helpful to focus on the feelings and think about how each one may be affecting you. You might even want to write them on a piece of paper to help you sort them out. Below are some feelings that many birth parents in your situation share.
grief and sadness

guilt, shame and embarrassment

fear and doubt

anger

gratitude

The common keys to managing each of these feelings are to allow yourself to feel it, learn how to express it safely and to soothe yourself, and learn how to act on it in a helpful way in your daily life. Keep your eyes on what is best for your children and to help you continue your recovery process.

Remember, counseling and support groups are often a vital part of this process for parents in recovery.
Grief and Sadness
Most parents miss their children, even if they were neglectful or abusive toward their children while they were using drugs or alcohol. This loss is real and strong feelings of sadness are normal. Some parents in recovery say that their children kept them from totally throwing their lives away with drugs or alcohol, and now the children are not there to provide that motivation.

It is very important to find safe and healthy ways to comfort yourself when you feel sad about being separated from your children. Developing or rediscovering a favorite hobby, writing in a journal, listening to music, taking a warm bath, or going for a walk or doing another type of exercise may help you cope with these feelings. Talking about these feelings in counseling or at support group meetings also helps. You are not alone, and in support groups you learn that many others have been where you are now, and they made it through.
Guilt, Shame, and Embarrassment
You may feel guilty or ashamed about how you treated your children when you were drinking or using, about things that happened to them as a result of your use, and now, about someone else taking care of them. You may feel like you failed as a parent because your children are not with you. You may feel an overwhelming desire to make up for the things you did or did not do in the past.

The desire to "make it up to my kids" because of guilt and shame can be a double-edged sword. It can help motivate you to stick with your recovery program and become a better parent, but it can also hold you hostage and lead you to overcompensate for things that happened in the past. Guilt and shame may lead you to want to buy expensive gifts for your children, or to make promises about the future that you may not be able to keep.

If guilt or shame has you in a choke hold, try to keep it in its proper place by reminding yourself that while you are responsible for your past actions, you can't change the past. You can, however, shape your present and future by making the best decisions possible, today. While you were abusing drugs or alcohol, the drug led you to make bad decisions. Now that you are in recovery, you are able to make better choices and decisions for yourself and your children, and you can feel good about these new decisions day by day.

With time and consistent effort, you can begin to re-build your self-image and feel better about yourself.
Fear and Doubt
That you will ever be able to parent your children again—or that your family will ever trust you again. Many parents fear losing their children forever when they enter someone else's care. Some of the same parents wonder if they will ever be "cut out" for parenting. Some parents wonder whether they want to be full-time parents at all.

If you have a history of relapse or several attempts at treatment and recovery, it may be hard for your family to trust you again. Doubt from your family can make your own self-doubt feel even worse. Try to understand that your family's hopes may have been raised—and dashed—more than once in the past, and they need to protect themselves from the grief and disappointment that comes with seeing a loved one struggle.

These feelings are a normal part of grieving the separation between you and your child and coming to terms with the effects of your addiction. Try to be patient with yourself and with your family as you work on your recovery day by day. Trust in yourself and from your family is rebuilt one day at a time.
Anger
At yourself for the situation your family is now in—or at your children for the stress of caring for them or for bringing your family to the attention of authorities—or at your children's caregivers. If the caregiver is a relative, maybe you have a difficult history with them. You may blame the caregiver for your addiction, or hold on to anger or hurt from things that happened in the past with the caregiver. Maybe the caregiver has been less than fully supportive of your relationship with your children. Or maybe you are worried about your children's well-being and you are not sure that their current environment is the best for them. These are common feelings for parents in recovery when their children are living with someone else.

If you feel angry at yourself, try to remember that this kind of anger is often related to guilt and shame. It is helpful only if it motivates you to maintain your recovery and become a better parent. The best thing to do with these feelings is to focus on them so that you can become aware of how they lead you to act. Then try not to let anger at yourself get in the way of making good decisions today. You may need to talk to yourself to help work through these feelings, thinking something like this: "I can't let my anger and disappointment about the past keep me from being my best today. I'm going to take this one day at a time. What can I do today to feel better and work toward being the kind of parent I want to become?"

If you feel anger or resentment toward your children for the stress of caring for them or for things they may have done while you were abusing drugs or alcohol, remember that children do not misbehave by nature; they learn to do whatever they need to survive. They did not ask to be born; it is parents' and other adults' responsibility to make sure that their needs are met. If you are feeling angry or resentful of your children, you should seek the help of a counselor and/or support group.

If you feel anger toward your children's caregiver, remember that those feelings might also be related to your guilt or shame. If the caregiver is someone that you have a history with, your feelings probably go back to before your children came into their care. You may need to work on separating out your feelings toward the caregiver and your feelings about your children being in their care. If the caregiver is a foster parent or someone who you didn't previously know, try to remember that they are not out to take your children. Like you, they want your children to be safe and sound. No matter how angry you feel toward a caregiver, you need to work with them—for your children's sake. Again, this is when the support of a counselor and/or support group is very important for a parent in recovery.
Gratitude
Gratitude toward the children's caregiver for taking care of your children. You may feel relieved and grateful to know that your children are safe. Even while using, many addicted parents know that their children are at risk and do not want them to become victims of their drug use. Perhaps your child's caregiver is a relative who suggested that the children live with them, or perhaps you asked them to take care of your children. Or maybe the caregiver is a foster parent. Either way, the caregiver stepped up because they care about your children.

For a number of reasons, parents in recovery often find it difficult to express their gratitude to their children's caregivers. Perhaps guilt and shame keep you from thanking the caregiver. Or maybe anger or bitterness from past events in your relationship with the caregiver keep you from showing your gratitude for what they are now doing for your children.

Try to separate your feelings about yourself or the caregiver from your gratitude for what they are now doing for your children. Sometimes a simple thank you or word of acknowledgement to the caregiver can go a long way toward thawing a strained relationship, and helping you feel better about the situation as well.
Find Top Treatment Facilities Near You
Detoxification
Inpatient / Residential
Private / Executive
Therapeutic Counseling
Effective Results
Call Us Today!
Speak with a Certified Treatment Assesment Counselor who can go over all your treatment options and help you find the right treatment program that fits your needs.
drug-rehabs.org
1-877-893-8276
Discuss Treatment Options!
Our Counselors are available 24 hours a day, 7 days a week to discuss your treatment needs and help you find the right treatment solution.
Call Us Today!
drug-rehabs.org
1-877-893-8276