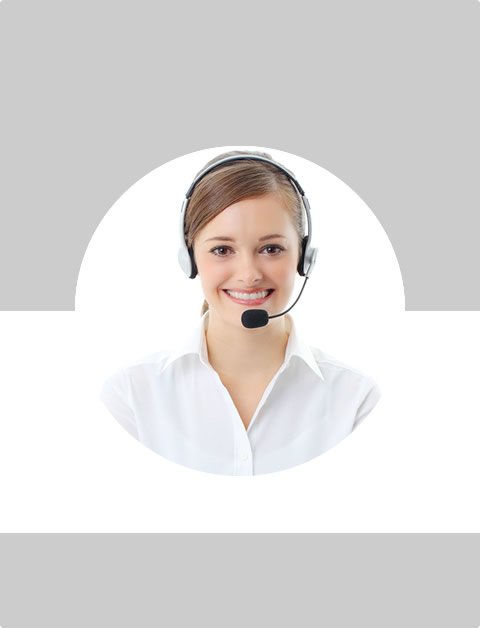 Don't Know What To Do?
Call Now to speak with a Certified Treatment Assesment Counselor who will guide you every step of the way.
This is a free service 100% Confidential
1-877-893-8276
Oxycontin
Oxycontin is a semisynthetic opioid analgesic used in the treatment of moderate to severe pain conditions. The active ingredient found in Oxycontin is Oxycodone, which works by changing the way the brain and nervous system responds to pain conditions. It is available in the form of controlled release tablets of 80, 60, 40, 30, 20, 15, and 10 mg in the market. This ensures that it works round the clock for an extended period of time managing moderate to severe pain, up to 12 hours.
Oxycontin-What kind of drug is it?
Oxycontin is an opioid agonist synthesized from poppy derivative thebaine. It is a semi-synthetic opioid mainly developed to improve the existing opioids available in the market such as codeine, heroin (Diacetylmorphine), and morphine.
Oxycontin is a Schedule II controlled substance, which means it can be obtained only with a prescription from a registered medical practitioner. It is considered a drug for potential abuse, and so its use is restricted.
To better understand about Oxycontin, it is important to know how it works? Oxycontin, like other narcotics are very effective in relieving moderate to severe pain conditions. With increased doses, the analgesic effect of the drug also increases. Non-steroidal anti-inflammatory drugs like acetaminophen, aspirin, and many more have threshold in their effectiveness. This means, they are not effective in treating chronic pain conditions. In such cases, Oxycontin may be highly effective and beneficial, and provide up to four times the relief of other pain killers. With Oxycontin, even the highest degree of pain can be effectively managed.
How Oxycontin manages pain so effectively? Oxycontin is an opioid agonist, which means it attaches itself with the opioid receptors found in the central nervous system, the brain and the spinal cord. Once Oxycontin binds with the opioid receptors of the central nervous system and creates a variety of physiologic responses in the body, which ranges from pain relief to slow breathing to euphoria. After ingestion, Oxycontin is known to start reducing pain within one hour, and the effect lasts up to 12 hours.
Oxycontin may become habit forming. It should be used only as prescribed by the health care provider. Chronic use can result in drug tolerance, which means the patient may have to take higher doses to get the same desired initial effects. Long term Oxycontin use may also lead to physical dependence and addiction. When a person gets addicted to Oxycontin, withdrawal symptoms may be experienced by them when discontinued suddenly, because the body gets adapted to the medication. So, it is advisable not to stop the medication abruptly. Gradual reduction of the dosage may help people to prevent withdrawal symptoms from occurring. Oxycontin is a safe medication and is very effective in relieving pain, when used as prescribed by the health care provider.
Oxycontin Withdrawal
Withdrawal symptoms that occurs as a result of Oxycontin includes fatigue or tiredness, watery eyes, depression, insomnia, diarrhoeas, uncontrollable coughing, nausea and vomiting, muscle and joint ache, heart palpitations, hot or cold sweats, and constant yawning. These effects may occur as soon as six hours after the last Oxycontin use and last up to one week.
Oxycontin, like any other medication can also create certain unwanted effects on the individual using it. Some of them may include nausea and vomiting, constipation, dizziness, sedation, loss of appetite, flushing, mood changes, sweating, dry mouth, head ache, and fatigue or weakness. Oxycontin overdose may prove to be fatal, as it could cause severe slowed or difficulty in breathing, and respiratory depression that may lead to death.
The addictive nature of Oxycontin, has created a number of illicit users over the past few years. It is available on the street in various street names which include OC, Oxy 80 (80 mg dose), Oxycotton, and Oxy. Abusers may either crush the tablet and consume it or snort it. It may also be diluted in water and injected. All these actions may disarm the time release action of Oxycontin, and may prove to be fatal or even death.
Conclusion:
Oxycontin is a narcotic pain reliever used in the treatment of moderate to severe pain conditions. It is a controlled medication and available in the form of extended release tablets. Like other narcotic pain relievers, Oxycontin is also highly addictive and can cause physical or psychological dependence when misused.
Find Top Treatment Facilities Near You
Detoxification
Inpatient / Residential
Private / Executive
Therapeutic Counseling
Effective Results
Call Us Today!
Speak with a Certified Treatment Assesment Counselor who can go over all your treatment options and help you find the right treatment program that fits your needs.
drug-rehabs.org
1-877-893-8276
Discuss Treatment Options!
Our Counselors are available 24 hours a day, 7 days a week to discuss your treatment needs and help you find the right treatment solution.
Call Us Today!
drug-rehabs.org
1-877-893-8276