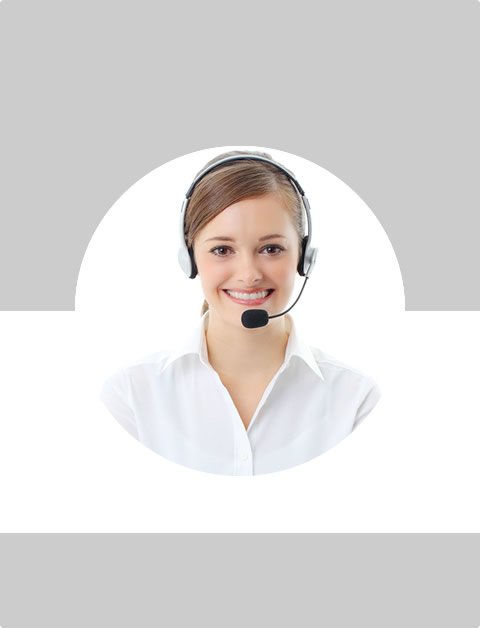 Don't Know What To Do?
Call Now to speak with a Certified Treatment Assesment Counselor who will guide you every step of the way.
This is a free service 100% Confidential
1-877-893-8276
Scope of OxyContin Abuse in the US
While the media likes to focus its coverage of drug addiction on illegal drugs such as heroine, cocaine, marijuana and methamphetamine, the reality is that the abuse of prescription medication is an issue that affects more Americans than any illegal drug apart from marijuana. Millions of people suffer from a dependence on such over the counter and prescribed drugs as vicodin, cough medicine and adderall, but no prescription medication is of greater concern than OxyContin.
OxyContin is a brand name opioid (oxycodone), a slow-release narcotic similar to morphine. It is a Schedule II drug commonly prescribed for the treatment of moderate to severe pain. OxyContin is the best selling branded narcotic in the US, growing in popularity since its introduction in 1996.
Scope of OxyContin Use
Since its introduction in 1996 OxyContin has become an extremely popular narcotic, commonly prescribed to patients suffering chronic pain due to conditions such as cancer. Today over half a billion 80mg pills are taken each year in the US, comprising 82% of the global total.
In 1997 the National Institute of Health reported that approximately 600,000 American citizens could be classified as opiate-dependent, with oxycodone and hydrocodone abuse making up the majority of that figure. Since 1997 the problem has only worsened. 31 million Americans have abused prescription medication at some point, and in 2004 2.4 million abused prescription narcotics for the first time.
Cost of OxyContin Abuse
The cost of OxyContin addiction in the United States is spread across every level of society. Taking into account the cost of health care for addicts, legal costs and the cost of imprisonment and rehabilitation for those who illegally use and distribute the drug, lost wages for those unable to work due to their addiction and accidents caused by those under the influence, OxyContin addiction costs $400 billion each year.
The cost of addiction rises with each year. In 2000 the number of emergency room admission related to OxyContin was 10,825, a sharp increase from 5,211 in 1998. Since then the numbers have risen even further, and deaths due to OxyContin addiction have been estimated at approximately 500 per year.
Availability of OxyContin
OxyContin is available through a number of channels beyond legitimate prescriptions.
1. Pill Mills
Several health care professionals have been charged with operating 'pill mills', medical practices set up specifically to sell unnecessary prescriptions to drug abusers. While almost every state operates a tracking database to monitor the distribution of OxyContin there is still a severe problem with unnecessary prescriptions.
2. Imports
Since the patent on Purdue Pharma's slow-release OxyContin formula expired in Canada several manufacturers have begun producing generic versions of the drug. These pills cannot legally be imported into the US, though many make it across the border and into the northern states. As US prescription tracking does not follow Canadian sales it offers abusers the opportunity to circumvent the system.
3. Street Dealers
Despite tight controls on the production and distribution of OxyContin it is still easier to obtain than illicit drugs such as cocaine and heroin. Many abusers find medication from drug dealers, putting them in situations that could be dangerous.
4. Online Prescriptions
It is illegal to prescribe OxyContin over the Internet, but many sites continue to do so. Sites operating within the US can be tracked and their owners prosecuted, but overseas sites can be more difficult to control.
Legal Implications
Abuse of OxyContin is prohibited under the Controlled Substances Act and state law. Legislation at the state level varies state by state, but the maximum sentence for abusing and illegally distributing the drug is 20 years in jail and fines into the hundreds of thousands of dollars. Typically, the sentence handed down for abuse will be decided by the number of pills involved in the abuse.
OxyContin Abuse Warning
If you suffer from a dependence on OxyContin or believe a loved one may be having problems with addiction it's vital you seek help immediately. The longer the problem is allowed to persist the greater the risk of unwanted consequences. As dependence increases the chances of successfully curing an addiction reduce, and the symptoms of withdrawal become ever more severe.
Those suffering from a dependence on OxyContin should not try to end their addiction without professional help. Withdrawal symptoms can be hazardous to the health of the user, and coming off the drug should only be attempted with the supervision and assistance of medical professionals.
Find Top Treatment Facilities Near You
Detoxification
Inpatient / Residential
Private / Executive
Therapeutic Counseling
Effective Results
Call Us Today!
Speak with a Certified Treatment Assesment Counselor who can go over all your treatment options and help you find the right treatment program that fits your needs.
drug-rehabs.org
1-877-893-8276
Discuss Treatment Options!
Our Counselors are available 24 hours a day, 7 days a week to discuss your treatment needs and help you find the right treatment solution.
Call Us Today!
drug-rehabs.org
1-877-893-8276