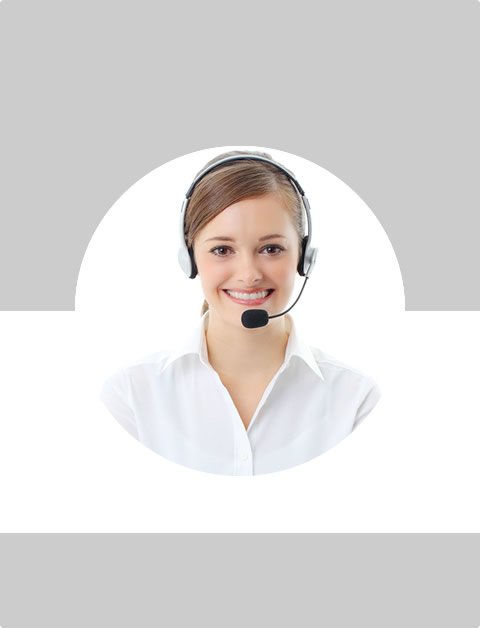 Don't Know What To Do?
Call Now to speak with a Certified Treatment Assesment Counselor who will guide you every step of the way.
This is a free service 100% Confidential
1-877-893-8276
Oxycontin-Dangers
Introduction: Oxycontin
Oxycontin is a narcotic pain reliever which is similar to morphine. Oxycontin is normally used to treat both moderate and severe pain. The extended-release form of this medication is for around-the-clock treatment of pain.
Overall Oxycontin Dangers
Oxycontin is a habit forming drug that shouldn't be used without a prescription. The drug should be keep away from the reach of children and even adults. Oxycontin should never be taken by individuals taking alcohol. This is because the drug may cause some very severe/life threatening dangers/side effects or even death when mixed with alcohol. You must therefore ensure that you check all food labels to confirm that the foods don't contain any alcohol before consuming. Oxycontin should also be taken exactly as prescribed i.e. never increase your dosage without the doctor's consent otherwise you risk having serious side effects. You must also follow to the letter all directions on the prescription label. This is important because it avoids dangerous use of the drug.
In case the effects of Oxycontin stop being felt, you should immediately inform your doctor instead of increasing your dosage. Also, it is important to note that the drug can impair your judgement, reactions or thinking. You should therefore avoid operating any machinery or driving while under medication. It is also important to know that Oxycontin has very unpleasant withdrawal symptoms. You must therefore avoid stopping usage of the drug suddenly.
You should not use Oxycontin if you are allergic to narcotic medicines such as; methadone, morphine, Darvocet, Vicodin, Percocet, Lortab among many other narcotic medicines. You should also avoid taking Oxycontin if you are asthma or paralytic ileus (bowel obstruction).
As stated above, Oxycontin can be a habit forming drug thus it should never be used by persons without a doctor's prescription for the drug. The drug should never be shared with persons with a drug addiction or abuse history for obvious reasons. The drug should also be kept under lock and key. To avoid any dangers and ensure your safety when using the drug, inform your doctor if you suffer from any of the conditions below: asthma, sleep apnea or any other breathing disorders, kidney/liver disease, spine curvature, underactive thyroid, low blood pressure, gall bladder disease, head injury history or brain tumour, seizure disorders i.e. epilepsy, Addison's disease or any other disorder of the adrenal gland, urination problems or enlarged prostate, mental illness, alcohol addiction or any other kind of drug addiction.
It is important to note that Oxycontin is a category B FDA pregnancy drug meaning that the drug doesn't harm unborn babies. You should however inform your doctor in case you are planning to become pregnant or you are pregnant during treatment. It is also important to note that Oxycontin can pass into breast milk. You should therefore avoid breast feeding you baby when you are under the medication. Lastly, it is important to note that adults are more likely to experience Oxycontin side effects.
Oxycontin -Dangers for consumers
It is important to note that Oxycontin can cause serious allergic reactions. In case you experience serious allergic reactions, you must seek immediate emergency medical attention. Examples of serious Oxycontin reactions include; hives; face swelling, throat swelling, lips swelling, tongue swelling and difficulty breathing. The above Oxycontin-Dangers are common allergic side effects that can result in serious health problems or even death. You must stop using Oxycontin immediately and contact your doctor immediately if you experience the following dangerous side effect of Oxycontin: slow heartbeat, shallow breathing, convulsions or seizure, cold skin, clammy skin, dizziness, severe weakness, confusion, fainting e.t.c.
Oxycontin causes some dangers to consumers. These dangers are however less serious compared to the above side effects. These dangers include; nausea, constipation, vomiting, loss of appetite, tiredness, headaches, dry mouth, itchiness and sweating. It is important to note that the above side effects do not represent all possible Oxycontin-dangers. It is therefore possible to experience new side effects/dangers that may not necessarily be mentioned above. In case that happens, do not hesitate to contact your doctor immediately for advice. You must make sure that you stop using Oxycontin immediately if you notice any serious side effects. It is better to take alternative medication as opposed to exposing yourself to Oxycontin dangers.
Find Top Treatment Facilities Near You
Detoxification
Inpatient / Residential
Private / Executive
Therapeutic Counseling
Effective Results
Call Us Today!
Speak with a Certified Treatment Assesment Counselor who can go over all your treatment options and help you find the right treatment program that fits your needs.
drug-rehabs.org
1-877-893-8276
Discuss Treatment Options!
Our Counselors are available 24 hours a day, 7 days a week to discuss your treatment needs and help you find the right treatment solution.
Call Us Today!
drug-rehabs.org
1-877-893-8276