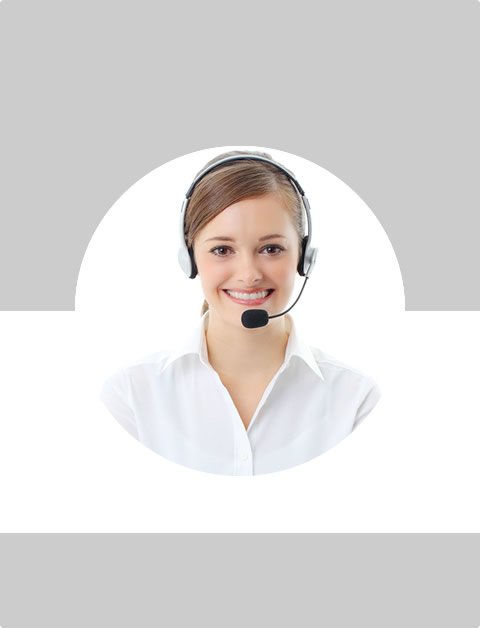 Don't Know What To Do?
Call Now to speak with a Certified Treatment Assesment Counselor who will guide you every step of the way.
This is a free service 100% Confidential
1-877-882-9275
Oxycodone - The Law
Oxycodone is an opioid intended for the treatment of moderate to severe pain. It is prescribed in either immediate release or continuous release pill form, often for long term pain management.
Oxycodone can be strongly habit forming, and users should keep their dosage as low as possible to control their pain and only use the narcotic until the moment it is no longer needed. Long term use can easily result in dependence on a regular dosage of oxycodone, and by the time a physical or psychological dependence has formed it can be extremely difficult to stop using it.
Oxycodone and the Law
Due to its habit forming qualities oxycodone is a tightly controlled and regulated substance, with multiple laws at both the federal and state level designed to minimize the risk of a dependence situation developing.
1. Controlled Substances Act
Oxycodone is a Schedule II drug according to the act. Drugs classified as Schedule II are defined as having a legitimate medical use but also may leave users susceptible to the temptation to misuse, with a high risk of physical or psychological dependence even when used therapeutically.
The act works as a tool for the Drug Enforcement Administration, giving them the power to investigate the misuse of drugs and prosecute those who use drugs such as oxycodone without authorization.
2. The Misuse of Drugs Act 1971
In the United Kingdom the Misuse of Drugs Act 1971 is an act of parliament that works as a tool to control drug misuse, allowing law enforcement the power to arrest and prosecute those who unlawfully abuse and distribute oxycodone.
Under the act Oxycodone is regarded as a Class A drug, the most restricted class, and is on the same level as heroin, cocaine, methamphetamines and MDMA (ecstasy). Under the Misuse of Drugs Act the misuse of oxycodone can result in an unlimited fine and up to seven years in prison. Those who are charged with unlawfully distributing the drug may be subject to an unlimited fine and life imprisonment.
US State Laws
State laws regarding the abuse of oxycodone vary, but the most harsh punishments are a term up imprisonment up to 20 years and fines into the hundreds of thousands of dollars. Oxycodone misuse is usually charged as a felony, while tampering with a prescription will usually also add a fraud charge.
Every state but Missouri now electronically tracks commonly abused prescription drugs such as oxycodone, and the most advanced automatically flag users of high risk medications when their use exceeds a certain threshold.
How is Misuse Defined?
While the US, UK and other countries use different wording in their respective federal and parliamentary legislation, the definition of misuse is broadly universal. Any of the following actions can be deemed misuse:
1. Seeking a prescription for oxycodone when not in pain.
2. 'Doctor shopping': visiting multiple doctors with the intention of seeking multiple prescriptions for oxycodone. In many states doctor shopping can be charged as a felony offence.
3. Selling or sharing a prescription with any person to whom oxycodone has not been prescribed. Even giving a pill to a family member who is in intense pain is illegal.
4. Forging or altering a prescription to change or increase the medication or dosage. Prescriptions that appear suspicious will be confirmed with a phone call between the dispensing pharmacist and prescribing doctor, and evidence of prescription tampering must be reported to the authorities.
Distribution Channels
1. Fraudulent Prescriptions
So called 'Pill Mills' are responsible for many fraudulent prescriptions. Unscrupulous licensed doctors have been found to offer prescriptions of oxycodone in return for cash payments, especially in South Florida where this phenomenon has become a serious problem.
2. Online Ordering
The issue of prescriptions for oxycodone online is prohibited by, though several retailers persist in trying. Purchasers of the drug online may be subject to thousands of dollars in fines and up to five years in jail, and each state has its own laws regarding online abuse of prescriptions.
3. Canadian Imports
Since the patent lapsed on Purdue Pharma's continuous release oxycodone formula, several pharmaceutical companies in Canada have begun to manufacture generic versions of the drug. It is illegal to import the generic pills into the US for retail or personal use, but that doesn't stop people regularly bringing it across the border.
Find Top Treatment Facilities Near You
Detoxification
Inpatient / Residential
Private / Executive
Therapeutic Counseling
Effective Results
Call Us Today!
Speak with a Certified Treatment Assesment Counselor who can go over all your treatment options and help you find the right treatment program that fits your needs.
drug-rehabs.org
1-877-882-9275
Discuss Treatment Options!
Our Counselors are available 24 hours a day, 7 days a week to discuss your treatment needs and help you find the right treatment solution.
Call Us Today!
drug-rehabs.org
1-877-882-9275