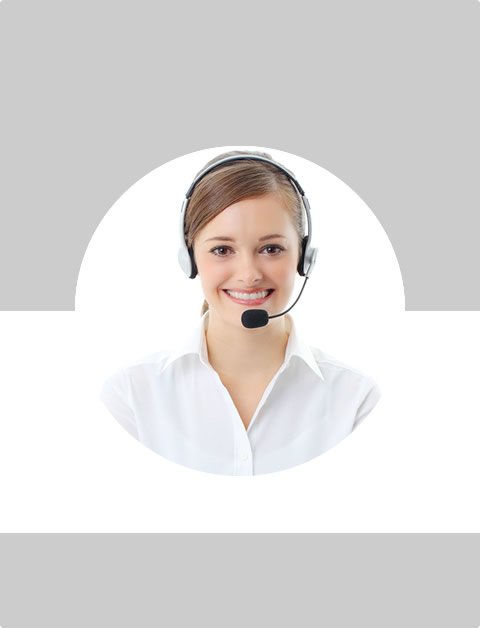 Don't Know What To Do?
Call Now to speak with a Certified Treatment Assesment Counselor who will guide you every step of the way.
This is a free service 100% Confidential
1-877-893-8276
Oxycodone Mental Effects
Oxycodone is a popular recreational drug, as it make people feel good. The euphoria it creates is incredible and it makes the user feel more relaxed. It is a prescription narcotic pain reliever used in the treatment of moderate to severe pain conditions. When taken for a long period of time, Oxycodone develops tolerance, which means the user needs to take higher dose in order to get the same initial effect. This eventually lead to drug addiction. The misuse of Oxycodone is mainly due to its mood altering properties.
Continued use of Oxycodone leads to longs term mental symptoms, such as altered mood, memory and cognition. This is due to the fact that, when large doses of Oxycodone are taken for a prolonged period of time, the brain chemistry is altered. It stops producing dopamine or produces low levels of dopamine, and as a result the person gets addicted to the drug. Since, Oxycodone is habit forming, people tend to continue using it at higher doses even after they experience physical side effects like cold and clammy skin, nausea and vomiting, hallucinations, disorientation, constipation, dizziness, seizures, small pupils, and shallow breathing. However, overdose of Oxycodone can create serious life threatening consequences. In contrast, if the person tries to withdraw Oxycodone, then he or she may experience withdrawal symptoms such as insomnia, rapid, heartbeat, confusion, runny nose, watery eyes, cramps, sweats, hot and cold flashes, nausea, anxiety and depression.
Oxycodone-Mental effects:
Oxycodone can cause severe mental effects when used in large doses for a long period of time. They include
a. Emotional reactions:
People tend to react differently to different stimulus. It occurs that, another person talking to them will result in an outburst of tears. It is not uncommon, but it does not happen to all either.
Another mental effect experienced by Oxycodone addicts is the feeling of paranoid. It is a feeling that they believe that other people are tying to take their drugs. These mental effects strongly suggest that the person has got addicted to Oxycodone.
b. Depression:
Oxycodone causes depression, which is another side effects experienced by addicts. Many people taking Oxycodone suffer from depression, unfortunately their stories are not the same, but different. Both acute and clinical depression occurs following oxycodone Addiction. An individual who suffered from a depression even before starting to take Oxycodone, may suffer from very severe depression. Depression effects can be masked only with the help of an antidepressant drug, prescribed by a health care provider.
c. Other mental effects:
Oxycodone addiction can cause other severe psychological effects on the individual, which includes paranoia, hallucinations, anxiety, and suicidal tendencies. Excessive use of Oxycodone and Oxycodone addiction can result in short term or long term confusion. Violent outbursts may occur in some cases, following Oxycodone addiction. Sleepiness is another mental effect of Oxycodone addiction, which often occurs in people who are experiencing withdrawal symptoms.
Behavioral changes also occur in Oxycodone addicts, and they try to isolate themselves from others. They may also try to hide their drug usage, or try to fool their loved ones that they do not have any addiction problem. This also is a mental effect following Oxycodone addiction, which should be closely monitored.
Oxycodone addiction treatment:
The harmful side effects of Oxycodone addiction makes it necessary to get treated immediately. To minimize dependence, Oxycodone dosage is minimized gradually. During this phase, opiate replacements are used to prevent the most unpleasant and embarrassing withdrawal symptoms. Once this phase is completed, counselling programs are conducted by counsellors who help individuals to prevent them from falling back in to their drug habit again. Counselling is important because, when stopping the medication,the user will have strong, sometimes severe intense drug cravings, which may make them feel that they cannot go ahead without the medication. To prevent this drug relapse, counselling programs, support groups, and other alternative addiction treatments are available which help people to live a sobre life after drug withdrawal.
Conclusion:
Oxycodone addiction may lead to a number of physical, behavioral as well as mental effects on the individual. Both physical and mental effects of Oxycodone addiction are difficult to overcome. Oxycodone-mental effects include depression, mood changes, paranoid, anxiety, and extreme sleepiness.
Find Top Treatment Facilities Near You
Detoxification
Inpatient / Residential
Private / Executive
Therapeutic Counseling
Effective Results
Call Us Today!
Speak with a Certified Treatment Assesment Counselor who can go over all your treatment options and help you find the right treatment program that fits your needs.
drug-rehabs.org
1-877-893-8276
Discuss Treatment Options!
Our Counselors are available 24 hours a day, 7 days a week to discuss your treatment needs and help you find the right treatment solution.
Call Us Today!
drug-rehabs.org
1-877-893-8276