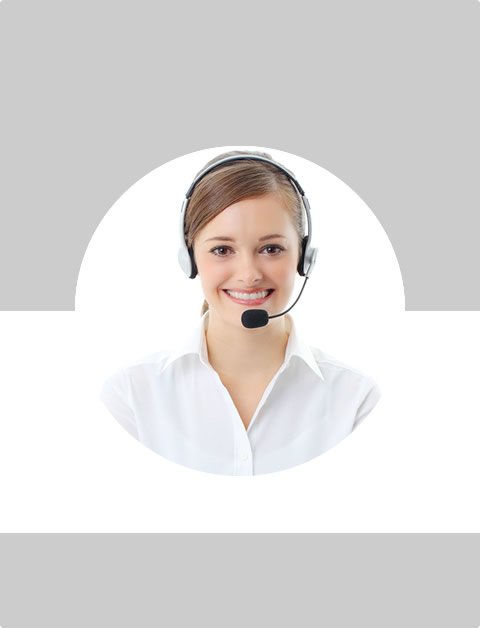 Don't Know What To Do?
Call Now to speak with a Certified Treatment Assesment Counselor who will guide you every step of the way.
This is a free service 100% Confidential
1-877-882-9275
Opiate Withdrawal Effects
Opiates, one of the most addictive substances found on earth. It is used in the treatment of moderate to severe pain conditions. Often opiates are found in combination with other analgesics, in order to achieve synergistic effect. Opiates create a sense of euphoria and a feeling of relaxation along with its medical effects. Opiates develop tolerance quite easily, meaning larger doses will be required to achieve the same effect. It is also known to trigger a series of opiate withdrawals symptoms in individuals who stop using them suddenly.
Why opiate withdrawal symptoms develop:
Drug dependence to opiates occurs because the brain cells try to adapt to the change in environment, especially during long term availability of the drug. But, when the drug is taken for a long period of time, the body cells adapt to the drug and make themselves less responsive to the Opiates. It is a functional adaptation, whereby the cells continue to perform their job normally even in the presence of medication. However, when the medication is withdrawn suddenly, the cellular environment alters again and causes disruption leading to withdrawal symptoms.
Opiate withdrawal symptoms:
a. Anxiety and agitation:
Opiates tend to reduce anxiety. But, withdrawal effects always have the opposite effect that is increased levels of anxiety and agitation. The user may seem to be less focussed, agitated, easily distracted, and anxious. Keeping the patient in a low-stimulus environment helps to manage the long term effects of Opiate withdrawal symptoms. A short course of clonidine may be used for people with moderate to severe symptoms.
b. Insomnia:
Insomnia means the inability to fall asleep or stay asleep, and is one of the most common withdrawal effects after stopping Opiates. Opiate withdrawal creates increased level of activity which may prevent the user from settling down to fall asleep. Another factor that prevents the ability to sleep includes the hypersensitivity to pain. Supportive care and using a short course of clonidine may help to manage these withdrawal symptoms.
c. Sweating, dilated pupils, and runny nose:
Opiate withdrawal may cause autonomic nervous system symptoms which include watery eyes, runny nose, nasal congestion, yawning, racing heart, goose bumps, and colds and chills. The patient may also develop symptoms such as dilated pupils following Opiate withdrawal. Opiates are depressants, and it dulls the activity of the autonomic nervous system. Sudden withdrawal, causes the autonomic nervous system to become hyper-active, leading to withdrawal symptoms.
d. Pain sensitivity:
Increased sensitivity to pain conditions can result due to Opiate withdrawal. Opiates are meant to reduce pain, thus early withdrawal effect causes generalized pain. Increased pain sensations are experienced especially in the muscle and joints. Over-the counter analgesics can be used to minimize increased sensitivity to pain, in addiction to supportive treatment and a calm and quiet environment.
e. Fatigue:
Fatigue results from consecutive sleepless nights and continuous excitement of the nervous system. It is another common withdrawal effect experienced by the user following Opiate cessation.
f. Drug cravings:
Drug cravings are probably the earliest symptom to develop following Opioid withdrawal. Drug cravings are a psychological urge to take a discontinued medication or a recreational drug. If not overcome, drug cravings may become so intense that causes the user to go back to his previous addiction.
g. Gastrointestinal symptoms:
Opiates tend to inhibit muscle contractions in the gut and results in symptoms like constipation. Upon withdrawal, the reverse occurs. It causes an increase in the intestinal motility resulting in abdominal pain and cramping, as well as nausea and vomiting, and diarrhea.
h. Mood changes:
The primary mood associated with withdrawal of opiate includes dysphoria. Opiates produce an exaggerated sense of euphoria and well-being, and create a false state of mood. Upon removal or discontinuation of opiates, the person can experience the exact opposite effects. Dysphoria may be experienced by the person, which may depend on their personal coping skills. These symptoms may include general depression, general state of restlessness, irritability, and restlessness.
Conclusion:
Opiate withdrawal symptoms do not stop with what was explained above, but also lead to some severe complications that can eventually result in death. So, it is highly advisable to consult a health care specialist before trying to withdraw from opiates. The strategies and techniques recommended by the specialist can remove even the last traces of the medication from the body and makes minimal opiate withdrawal symptoms with minimal complications.
Find Top Treatment Facilities Near You
Detoxification
Inpatient / Residential
Private / Executive
Therapeutic Counseling
Effective Results
Call Us Today!
Speak with a Certified Treatment Assesment Counselor who can go over all your treatment options and help you find the right treatment program that fits your needs.
drug-rehabs.org
1-877-882-9275
Discuss Treatment Options!
Our Counselors are available 24 hours a day, 7 days a week to discuss your treatment needs and help you find the right treatment solution.
Call Us Today!
drug-rehabs.org
1-877-882-9275