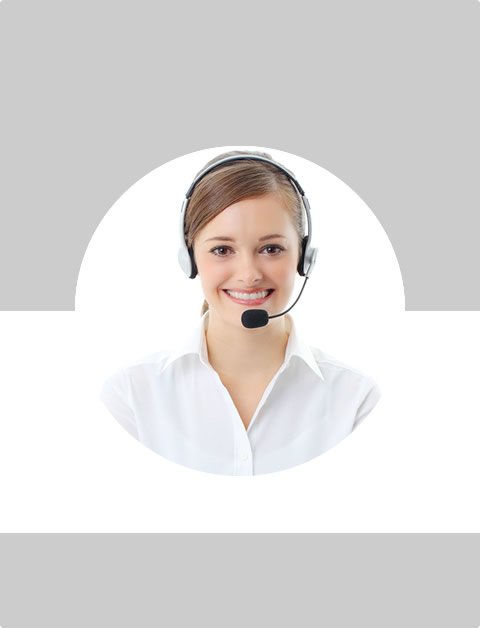 Don't Know What To Do?
Call Now to speak with a Certified Treatment Assesment Counselor who will guide you every step of the way.
This is a free service 100% Confidential
1-877-893-8276
The Negative Effects of Abusing Alcohol
Alcohol is one of the easily available substances that even has some social acceptability. Used as a recreational substance, its abuse can soon assume alarming proportions. Since there is a general belief that alcohol is good for health in moderation, most people are able to justify their use of alcohol on a regular basis. However, there are some well-known negative effects of abusing alcohol even in moderate quantities.
When it comes to long term use, alcohol can cause rampant damage to the body, mind and life of the individual. Other than the obvious problems of drunken behavior, violence and drunken driving, persons who abuse alcohol see a general deterioration in their social and family life. Unfortunately, alcohol is even more harmful for women than men, the elderly and especially teens as it affects their growing bodies. It is especially harmful to unborn babies if the mother abuses alcohol during pregnancy. it can also be the cause for fetal alcohol syndrome.
Effect on Physical Health
The physical problems that are associated with excessive use of alcohol include damage to the liver and eventual development of cirrhosis, hepatitis, pancreatitis, diabetes, cardiovascular diseases, high blood pressure, sexual dysfunction, malabsorption which may in turn lead to nutritional deficiency, ulcers, vomiting and so on. It makes the individual prone to infectious diseases like tuberculosis and even problems like osteoporosis. It can also cause damage to the central nervous system and brain chemistry leading to chronic fatigue, delayed reaction time, blackout, mental confusion and others.
Effect on Mental Health
Besides this, it can lead to widespread damage to one's mental health. Among the most common are loss of memory and cognitive impairment. In other words, it adversely influences the individual's capacity to think clearly leading to judgment errors, correctly solve problems, reasoning, the ability to understand and so on. It can also lead to emotional maladjustments and the ability to correctly perceive emotional states of others. Psychological problems like depression, anxiety, panic disorders, to name just a few are also quite common in alcoholics.
Effect on Family and Society
In addition to this, the social and family life of the individual gets totally destroyed. The chances are that the person may lose his job due to misbehavior and the inability to do his work properly. The cost that it exacts may not be limited to the individual himself but also on his family who may become victims of violence and abuse. There is a general deterioration of the family's financial condition and they may soon lack essentials. There are innumerable incidents of accidents leading to loss of life and property, criminal behavior and anti-social behavior which can be attributed to alcoholism.
Symptoms of Alcoholism
A person is considered to be an alcoholic and in need of treatment if he exhibits certain classic symptoms. For instance, an intense craving for alcohol, the need for increasing amounts to reach the stage of intoxication, irritability and other withdrawal symptoms like shaking and nausea when one doesn't get alcohol, secretive drinking, unable to put a limit to the amount of drinking and of course, liver disease. Often alcoholics are aware of the negative effects of abusing alcohol on their life and health but are unable to stop on their own.
Treatment Options
Treatment is more likely to succeed if the person is himself motivated to stop drinking. The various forms of treatment depend on the severity of addiction and the reason for treatment. If there is physical dependency on alcohol then there are chances of severe to moderate withdrawal symptoms and one may need inpatient care in the initial stage.
Withdrawal symptoms range from the mild to acute and may include agitation, anxiety, depression, shaking, sweating, unable to sleep, diarrhea, vomiting, nausea, hallucinations, seizures and others. Generally medicines are prescribed to help the individual deal with withdrawal symptoms. Once detoxification has been achieved counseling and therapy are begun to help the individual cope with the psychological compulsions of drinking.
Counseling and group therapy can be on an outpatient basis if the individual is self motivated or has some kind of support from his family or self help groups. However, in the case of individuals who have a history of regular abuse or relapse, it may be better to undergo treatment in a residential facility. This also helps to break the vicious cycle of alcoholic abuse and come out of the negative effects of abusing alcohol.
Find Top Treatment Facilities Near You
Detoxification
Inpatient / Residential
Private / Executive
Therapeutic Counseling
Effective Results
Call Us Today!
Speak with a Certified Treatment Assesment Counselor who can go over all your treatment options and help you find the right treatment program that fits your needs.
drug-rehabs.org
1-877-893-8276
Discuss Treatment Options!
Our Counselors are available 24 hours a day, 7 days a week to discuss your treatment needs and help you find the right treatment solution.
Call Us Today!
drug-rehabs.org
1-877-893-8276