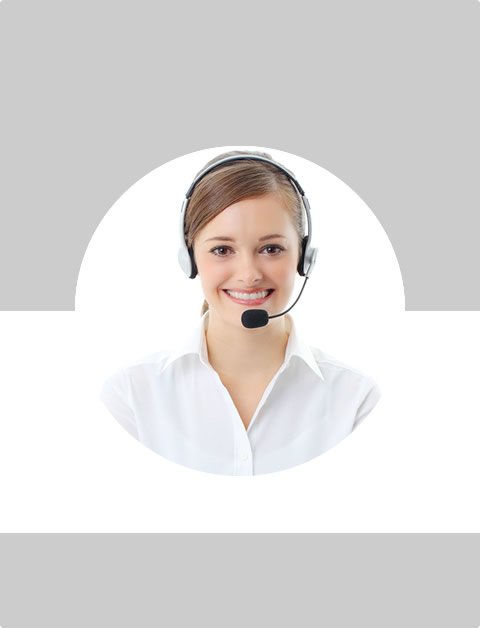 Don't Know What To Do?
Call Now to speak with a Certified Treatment Assesment Counselor who will guide you every step of the way.
This is a free service 100% Confidential
1-877-882-9275
National Drug Trends Statistics
National drug trends are continually changing year to year. The U.S. Department of Justice National Drug Intelligence Center monitors the nation's drug trends and provides an accurate look at who is abusing drugs, what drugs are being abused and the impact of drug abuse on society as a whole. These findings help to understand the severity of drug abuse and addiction in the United States. If you or a loved one is struggling with drug abuse or addiction you should know that you are not alone. Here in the United States an estimated 21.8 million Americans are current illicit drug users per the 2009 National Survey on Drug Use and Health. Of these 21.8 million Americans, the largest age group of drug users is between the ages of 18 to 25 years old.
Current national drug trends show that adolescents (12-17 years old) represent a large segment of society abusing illicit drugs. Between 2008 and 2009, illicit drug use rates increased among adolescents from 9.3% to 10.0%. The primary illicit drug of abuse among the United States adolescent population is marijuana with a rise in abuse from 6.7% in 2008 to 7.3% in 2009. Over the past ten years marijuana use had been gradually declining but statistics from the 2010 Monitoring the Future study shows that the daily use of marijuana among eighth, tenth and twelfth graders is on the increase. This increase in daily marijuana use by the American youth is attributed to their changed perception in the risks of using marijuana.
You are probably not surprised to read that controlled prescription drugs are a continuing national problem. In 2009, it is estimated that 7 million people over the age of 12 were current non-medical controlled prescription drugs users. National drug trends and statistics from the 2011 National Survey on Drug Use and Health shows that in 2009, the largest number of first time drug abusers tried marijuana (2.4 million) followed by controlled prescription drugs with the primary controlled prescription drug being pain relievers (2.2 million). The average first time marijuana user's age in 2009 was 17 years old. Also, in 2009 there was an increase in first time MDMA (Ecstasy) users with 894,000 users in 2008 up to 1.1 million first time users in 2009. Methamphetamine saw an increase in first time users from 2008 to 2009, 95,000 up to 154,000 first time meth users in 2009.
New types of synthetic drugs are being created each year, bringing with them increased health risks and addiction problems. Head shops are now selling synthetic cannabinoids, promoted as a legal alternative to marijuana. Synthetic stimulants are also for sale in many states. Retailers claim that these synthetic stimulants are a legal alternative to cocaine.
For those who are lucky, drug abuse and addiction ends with attending drug rehabilitation and learning how to live life sober. In 2009, Treatment Episode Data Set showed that roughly 1.1 million drug abuse and addiction related rehab admissions to publicly funded programs took place. During this year the primary reason for entering treatment was opiate addiction (36.8% for heroin addiction) followed closely by marijuana addiction (31%), cocaine addiction (16.1%) and meth addiction (9.5%). These statistics show an increase in treatment admissions between 2005-2009 for opiate and marijuana addiction and a decrease for cocaine and meth admissions during the same time period.
On the other end of the spectrum, current data on drug overdose deaths show that controlled prescription drug deaths surpassed the number of meth, heroin and cocaine deaths combined. A major problem on U.S. roadways is drugged drivers. The National Highway Traffic Safety Administration states that 3,952 driver fatalities in 2009 can be attributed to legal and illegal drug use.
The cost to society as a whole plays an important part in national drug trends. One of the biggest drug threats here in the U.S. is meth. Methamphetamine is dangerous in many ways. Those who make this drug are in danger of explosions and other health risks and people who use meth experience all kinds of physical, mental and emotional problems. Law enforcement and first responders who help to clean up clandestine meth labs are exposed to hazardous chemicals, explosions and fires.
The National Drug Intelligence Center estimates that each year drug abuse and addiction costs our nation more than $120 billion in lost productivity. This number can be broken down further: $49 billion is lost each year due to reduced labor participation, a staggering $48 billion is lost annually due to incarceration costs and $4 billion is lost each year due to lowered productivity resulting from drug-related homicides.
The National Drug Intelligence Center also estimates that $61 billion is spent annually due to drug-related crimes. Additional costs to our society include criminal justice system costs. The National Drug Intelligence Center speculates that more than $56 billion is spent on criminal justice system costs including federal interdiction, victim issues and other additional drug related court costs. Current information from the 2010 National Drug Threat Survey notes that crack cocaine and ice methamphetamine are the two illicit drugs most often involved in crimes. Another significant contributor to drug-related crime is heroin. National drug trends and statistics collected by the 2010 Arrestee Drug Abuse Monitoring Program reports that there is a strong connection between criminal activity and drug abuse. In this recent survey, 9 out of the 10 sites where drug-related information was collected in 2010, 60% or more of the persons arrested tested positive for drug use.
Our country spends more than $11 billion each year on drug-related health care costs per the National Drug Intelligence Center. This $11 billion includes both direct and indirect costs pertaining to medical intervention (emergency services), inpatient drug rehabilitation and drug abuse prevention and rehabilitation research. It is no surprise that drug addicts are often hospitalized due to their habitual drug use. The Drug Abuse Warning Network approximates that in 2009, $2 million was spent on emergency department visits due to drug use and abuse. Of this $2 million approximately 50% involved some form of illegal drug abuse.
Find Top Treatment Facilities Near You
Detoxification
Inpatient / Residential
Private / Executive
Therapeutic Counseling
Effective Results
Call Us Today!
Speak with a Certified Treatment Assesment Counselor who can go over all your treatment options and help you find the right treatment program that fits your needs.
drug-rehabs.org
1-877-882-9275
Discuss Treatment Options!
Our Counselors are available 24 hours a day, 7 days a week to discuss your treatment needs and help you find the right treatment solution.
Call Us Today!
drug-rehabs.org
1-877-882-9275