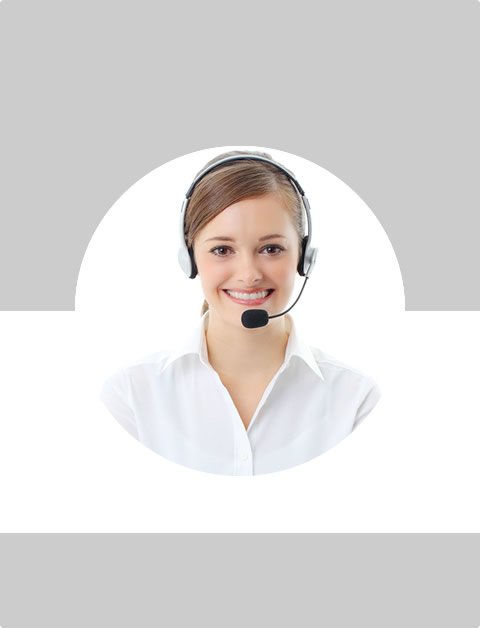 Don't Know What To Do?
Call Now to speak with a Certified Treatment Assesment Counselor who will guide you every step of the way.
This is a free service 100% Confidential
1-877-893-8276
National Contest Seeks Symbol to Unite those in Recovery From Alcohol and Other Drug Addiction and Reduce Stigma/Discrimination
Contest Open to Amateur and Professional Designers; Entries Due April 12 Symbol to Help Launch Advocacy Campaign
With the launch today of a national design contest, advocates are spotlighting the need for a higher profile for recovery from addiction to alcohol and other drugs in America. They hope the competition will yield an image recognizable by people everywhere as a symbol of the hope that recovery offers and a rejection of prevalent myths and stereotypes about addiction.
Millions of people across the United States are in long-term recovery from addiction today and thousands more get well every year. They go to work, pay their taxes, fully participate in community and family life - leading better, more productive lives. However, the stigma and discrimination that those with the disease of addiction face in their communities, workplaces, and health coverage mean that millions more are not getting the help they need. According to the 2002 National Survey on Drug Use and Health, more than 20 million Americans are in need of recovery.
Faces & Voices of Recovery, a national campaign based in Washington, D.C., is organizing the competition to develop a symbol that can be embraced by all recovery-oriented organizations and individual advocates, regardless of affiliation, location, or recovery philosophy.
"We want a symbol that can be used by anyone who supports recovery to further organize and rally the millions of children, parents, partners, neighbors, and co-workers who are in addiction recovery," said Patricia Taylor, Faces & Voices of Recovery campaign coordinator. "People should be able to use the image to demonstrate their collective support for recovery. The icon will also be used to show those who are not yet in recovery and their loved ones that recovery from addiction-through a variety of paths-is possible."
The contest is open to entries from anyone 18 and older, amateurs and professional designers alike. The deadline for submitting entries is April 12, 2004. This is not a contest to develop a logo for Faces & Voices of Recovery. A panel of judges who are active in the recovery community and collectively experienced in the communications field will select the winner from a group of finalists.
"For too long, a great majority of the recovery community has been silent about their experiences and successes and invisible to policymakers," said Jeannie Villarreal of the California-based Recovery Advocates for Treatment, who will serve as a judge. "We seek a symbol that will empower people to speak out. Only when Americans have a sound appreciation of recovery and fully understand the recovery process will laws and policies be changed to reduce discrimination and lower barriers to recovery and treatment services."
Judges in the contest include:
James Abernathy, Managing Partner, Abernathy MacGregor Frank
Gabrielle Antolovich, National Council on Alcoholism and Drug Dependence, Silicon Valley
Patrice Gaines, Author, journalist and motivational speaker
Dana Moulton, Massachusetts Organization for Addiction Recovery
The Honorable Jim Ramstad (R-MN), U.S. House of Representatives
Hampton Shaddock, Managing Director, Healthcare, Burson-Marsteller
Charisse Strawberry, President, National Council on Alcoholism and Drug Dependence, Tampa
Ivette Torres, Associate Director for Consumer Affairs, SAMHSA/CSAT
Jim Vance, Reporter, WRC-TV (Washington, D.C.)
Tom Van Wagner, President, The Van Wagner Group
Jeannie Villarreal, Program Director, Recovery Advocates for Treatment
Faces & Voices (www.facesandvoicesofrecovery.org) encourages people in recovery to stand up as "living proof that there are real solutions to addiction" and to advocate for public policies that support recovery. Faces & Voices is supported by a grant from the Robert Wood Johnson Foundation, Princeton, N.J., the nation's largest philanthropy devoted exclusively to health and health care. The U.S. Department of Health and Human Services, Substance Abuse and Mental Health Services Administration's Center for Substance Abuse Treatment, also supports the campaign to encourage individuals in recovery to educate others about the effectiveness of treatment.
CONTEST INFORMATION
Content: The symbol should suggest, "I support recovery." It will be judged on its ability to persuade and inform and on its originality and attractiveness. The symbol should be distinct from those used by other disease-based causes. The symbol will appear in a variety of communications materials, including publications, banners, placards, buttons, and bumper stickers.
Copyrights/Ownership: The winning image will be in the public domain for use by all people and organizations. All entries must be unpublished work. Entrant must be the sole author and copyright owner of entry. By entering this contest, the winning contestant agrees to relinquish all rights to the design. There should be no copyright infringements on use of the logo by anyone in any medium. All design submissions cannot infringe upon existing copyrights or trademarks.
Submitting an Entry: Entries should be made as a PDF, jpeg, or .gif file and submitted by email to [email protected] . Entries may also be mailed in on a white letter-sized (81/2" X 11") sheet of paper to Faces & Voices of Recovery, 1010 Vermont Ave. NW, #708, Washington, DC 20005. All submissions should be postmarked by April 12, 2004 and must include entrant's name, address, telephone number, email address, and date of birth. The symbol may be up to four colors. Indicate top and bottom. Entrants should take into account the fact that the symbol may be used in enlarged or reduced formats, in one color, on a variety of communications materials. Submissions are limited to one entry per person. Submitted entries will not be returned. Entrants should keep a copy of their entry. Further questions about the contest should be directed to: [email protected]
Find Top Treatment Facilities Near You
Detoxification
Inpatient / Residential
Private / Executive
Therapeutic Counseling
Effective Results
Call Us Today!
Speak with a Certified Treatment Assesment Counselor who can go over all your treatment options and help you find the right treatment program that fits your needs.
drug-rehabs.org
1-877-893-8276
Discuss Treatment Options!
Our Counselors are available 24 hours a day, 7 days a week to discuss your treatment needs and help you find the right treatment solution.
Call Us Today!
drug-rehabs.org
1-877-893-8276