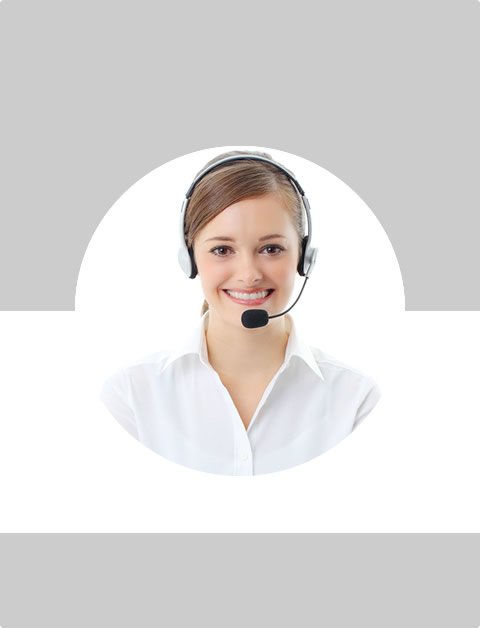 Don't Know What To Do?
Call Now to speak with a Certified Treatment Assesment Counselor who will guide you every step of the way.
This is a free service 100% Confidential
1-877-893-8276
Narcotic Antagonist Treatment Helps Treat Drug Addiction
Narcotic addiction is treated with the help of a medication that is considered as an antagonist to opiates or any other drugs to which the individual is addicted to. Narcotic antagonists have gained attention during the recent years due to its potential to treat opiate addiction. These antagonist medications block the euphoric effects that are normally provided by the opiates. Narcotic antagonist treatment includes the use of Naltrexone, methadone, Buprenorphine, and Naloxone.
Narcotic antagonist treatment:
Methadone treatment program
This method of drug addiction treatment uses long-acting synthetic opiate medication, called Methadone to prevent opiate withdrawal effects, illicit of use of opiates, and minimizes drug cravings. It is usually administered orally for a sustained period of time at an appropriate dose. Methadone can even be used safely in pregnant women who are addicted to opiate's. It does not enhance the symptoms of withdrawal in the baby when methadone is used n correct doses.
Methadone works by attaching itself with the same receptors as opiates and relives may of the symptoms that are produced by opiate withdrawal. The only difference between opiates and Methadone is that, Methadone do not produce the euphoric high feeling that is produced by opiates when taken. But the problem with Methadone is that, it is highly addictive itself. So, it cannot be used as a complete cure for opiate addiction. What it does is, it can prevent withdrawal symptoms from occurring and can help the user to prevent taking opioids and aids in the recovery process.
The issues with Method addiction treatment is that, addicts have been known to exchange Methadone for opiates and continue their addiction process. When methadone is combined with alcohol, there are chances of overdose that can lead to hilarious consequences. There are individuals who take Methadone with opiates, though they reduce opposite effects, resulting in deadly consequences.
Naltrexone treatment program
Naltrexone, an opioid receptor antagonist is mainly used in the treatment of drug and alcohol dependence. It works by reducing cravings to drug which is one feeling that drug addicts feel on quitting intake of drug. Some researchers believe that, naltrexone works by affecting the neural pathways in the nervous system where the neurotransmitter dopamine is found. Naltrexone functions by blocking the effects of opiates in the brain. Since, Naltrexone is an opioid antagonist, it simply works by preventing the chemical reaction that takes part in the brain that produces the feeling of pleasure when opiates are taken.
Naltrexone, for the treatment of drug addiction, is administered in the pill form taken once a day. For addicted individuals who wanted to come out of their habits, Naltrexone is prescribed for a period of 12 months to manage drug dependence. In the year 2006, once a month injectable form of naltrexone is approved by the FDA, which was considered more effective compared to everyday pill, as it reduces the problem of medical compliance.
Naltrexone treatment for drug addiction is often administered only after medical detoxification, as the individual should be opiate free before the treatment is initiated. Unlike Methadone, Naltrexone has no effects for potential abuse and is not addicting.
Naloxone
Naloxone is an opioid antagonist used in the treatment of opiate overdoes. According to a study published in the Journal of Urban Health, Heroin overdose is one of the most preventable deaths in United States of America. Death after heroin overdose happens between one to three hours after taking the medication, which indicates that the there is enough time for medical intervention to save the individual.
The route of administration of Naloxone is either intravenously or through inhalation. In such cases, it acts within minutes to reverse the effects of an opioid overdose and save the individual. In cases where the overdose is near to fatal, Naloxone can restore blood pressure and breathing. However, upon administration of Naloxone, withdrawal symptoms will start developing.
Buprenorphine
Buprenorphine is a partial opioid agonist, and similar to Morphine. It has strong binding affinity towards opioid receptors in the brain and stays bounded to them longer than other opioid drugs. This results in longer pain relief and minimal level of drug dependence, after using Buprenorphine. These characteristics of Buprenorphine make it a potential drug in the treatment of drug addiction.
Find Top Treatment Facilities Near You
Detoxification
Inpatient / Residential
Private / Executive
Therapeutic Counseling
Effective Results
Call Us Today!
Speak with a Certified Treatment Assesment Counselor who can go over all your treatment options and help you find the right treatment program that fits your needs.
drug-rehabs.org
1-877-893-8276
Discuss Treatment Options!
Our Counselors are available 24 hours a day, 7 days a week to discuss your treatment needs and help you find the right treatment solution.
Call Us Today!
drug-rehabs.org
1-877-893-8276