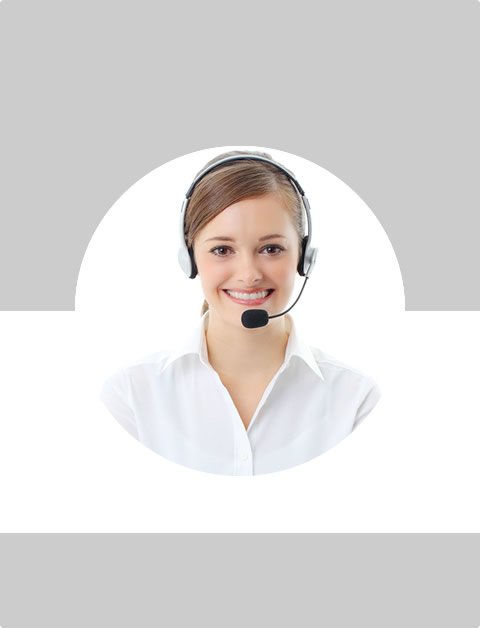 Don't Know What To Do?
Call Now to speak with a Certified Treatment Assesment Counselor who will guide you every step of the way.
This is a free service 100% Confidential
1-877-893-8276
Morphine Side Effects
Morphine is a powerful "opiate analgesic" medication that unswervingly affects the CNS or central nervous system. Itis normally prescribed to control pain after injuries or surgeries. However, it has neuro-toxic effects on the brain and is highly addictive. Many people often get addicted to Morphine as they are ignorant of its adverse side effects on health. There are several side effects which crops up due to Morphine abuse.
When it comes to Morphine usage or abuse, there can be so much at risk for the affected families. However, recognizing potential drug use or abuse is not an easy feat. One must improve their drug identification skills by observing the side effects and signs of Morphine drug use. All drugs have certain physical and mental effects when abused, which adversely affects the abusers family, work and social life. Therefore, it become imperative to spot the signs and side effects of drug abuse before it escalates. It can also help to save a precious life.
Here are some of the most common Morphine side effects and signs:
Lightheadedness or Dizziness:
One may experience lightheadedness or dizziness with or without fainting when they take morphine. Therefore, one must use caution while operating heavy machinery or driving till the effects of the medication wears off. If these signs become serious and the patient fails to carry out their daily tasks then they must consult their health care provider as soon as possible.
Asthma Attack:
Even if excessive morphine doesn't lead to respiratory failure, it can still cause an asthma attack for those that suffer from bronchial asthma. Therefore, physicians warn that morphine shouldn't be prescribed to those with severe bronchial asthma unless they have equipment handy for emergency resuscitation.
Cardiovascular Depression:
One of the most severe risks of taking morphine is its harmful effects on the cardiovascular system. One of the side-effects of morphine drug is that it decreases the signaling in the brain, which can lead to depression of the signals of the nerve that regulates breathing and heart rate. As a result, patients who take morphine may have a slow breathing rate and a seriously reduced heart rate. This can typically cause low blood pressure, following a reduced blood circulation all over the body. In more severe cases, the patients stop breathing and slip into a coma.
Seizure and Confusion:
Seizure and confusion are potential side-effects of morphine sulfate. This can be particularly dangerous if the patient is not being personally monitored. During the occasion that the patient begins to feel extremely confused or experience instances of having a seizure then they should get in touch with their medical provider immediately.
Cold Clammy Skin:
One may have cold, clammy skin whilst taking morphine. Hence, one must ensure you remain warm during such times to evade chills. However, in case the patient happens to develop a fever together with any of the side-effects of morphine that that would imply that they may have an infection.
Constipation:
Morphine diminishes gut motility which causes constipation and it also limits generation of nitric oxide. Additionally, while morphine reduces secretion of gut it boosts the intestinal fluid absorption that ultimately constipates the drug user.
Liver Inflammation:
Morphine abuse can also lead to Hepatitis C or liver inflammation. Hepatitis C virus are usually found in most intravenous drug abusers. Additionally, Morphine is known to complicate hepatitis C by curbing the body's immunity and also augments the reproduction of hepatitis C virus. Morphine abuse eventually leads to succession of the disease.
Neurological Effects:
Morphine has a strong effect on the CNS, which is the means by which it alleviates pain in the body. Morphine consumption can result in patients feel an unusual sense of pleasure, also referred to as euphoria. Morphine may also cause anxiety, despair, drowsiness or sleeplessness. More serious neurological side effects may include confusion, hallucinations and lack of proper muscle coordination.
Effects on the Immune System:
The Morphine abusers often face a higher risk of infectivity from pneumonia, HIV and tuberculosis because Morphine significantly reduces the immunity. Morphine also controls the generation of cytokines and neutrophils which are parts of the immune system. Additionally, morphine abusers face the risk of several other infections and morphine may also hamper the process of healing of the wounds.
Other Morphine Side Effects:
Morphine also can provoke other transitory, non-serious side effects in few people. These can include headaches, itching, agitation, tiredness, drowsiness, increase in frequency of urination, lowered libido, insomnia, bodily weakness, sweating, disorientation etc. Other serious side effects may comprise of seizures, shock, shortness of breath, severe chest pain that occurs suddenly, swelling of arms and legs, slurring of speech, severe dizziness and changes of vision.
Overcoming Morphine Addiction:
People who become drug addicts most often find it difficult to quit without professional help. At an effectual drug rehab, professionals begin with a meticulous drug detoxification. Following which, the treatment includes both individual as well as group counseling to aid the patients in gaining a better understanding of their addiction and recognize the "triggers" that may induce their drug usage. Once the triggers are identified, the patients receive help in developing new behaviors and skills and are taught new workable methods of coping mechanisms to enable them to evade morphine use after the treatment is complete.

Contacting a drug rehab center or helpline is recommended to obtain help for morphine addicts as the recovered drug abuser will be able to confidently face the world and bring about constructive changes in their lives as well as the lives of their loved ones.
Find Top Treatment Facilities Near You
Detoxification
Inpatient / Residential
Private / Executive
Therapeutic Counseling
Effective Results
Call Us Today!
Speak with a Certified Treatment Assesment Counselor who can go over all your treatment options and help you find the right treatment program that fits your needs.
drug-rehabs.org
1-877-893-8276
Discuss Treatment Options!
Our Counselors are available 24 hours a day, 7 days a week to discuss your treatment needs and help you find the right treatment solution.
Call Us Today!
drug-rehabs.org
1-877-893-8276