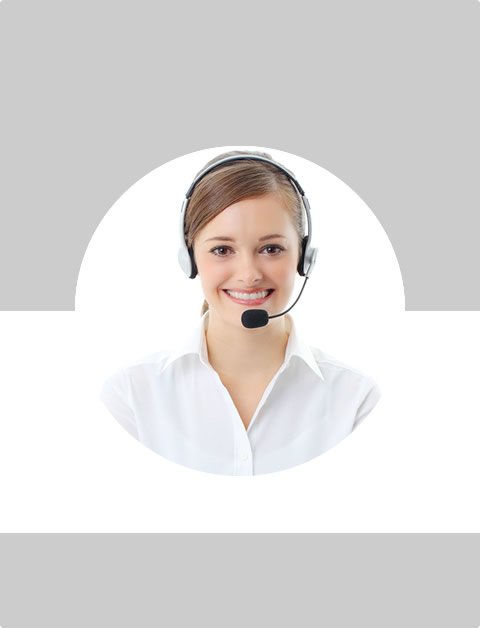 Don't Know What To Do?
Call Now to speak with a Certified Treatment Assesment Counselor who will guide you every step of the way.
This is a free service 100% Confidential
1-877-893-8276
Medical Complication Of Meth
Methamphetamine use is rising at a higher rate all over the United States. The use of meth began largely on the West Coast and eventually spread to the Midwest and it is now moving to engulf the entire nation. Understanding both the medical and psychological effects of meth abuse is essential to identify drug use and provide appropriate medical care.
It is essential to remember the fact that medical complications of meth addiction may vary based on the individual, consistency of use, quantity of dosage, and/or earlier medical attributes.
The medical complications of meth are listed below.
Cardiovascular and Neurological complications
Methamphetamine causes a number of cardiovascular problems. This includes faster heart rate, abnormal heartbeat, elevated blood pressure level. Chronic methamphetamine abuse can lead to inflammation in the heart lining.
Meth abuse also will cause a permanent, stroke-creating injury to tiny blood vessels within the brain. Hyperthermia which means raised body's temperature and convulsions occur with meth overdoses, and when not treated immediately, can lead to death. Methamphetamine use is related to ischemic stroke, brain hemorrhage, particularly among younger patients
Psychological or Behavioral complications
Meth users are often violent, weird acting, extremely anxious, perplexed and struggling to sleep. Psychotic features are certainly common as an impact of this drug. These individuals will present fear, auditory and visual hallucinations, mood swings, delusions, suicidal thoughts, and uncontrollable rages. These behavioral alterations can continue to persist for many years after drug use is ceased.
A severe methamphetamine psychosis has been identified in the professional medical literature. This can be characterized by intense paranoia, well formed delusions, increased sensitivity to environmental stimulus, stereotyped tweaking behavior, stress, intense fearfulness, along with a high possibility of physical violence. Self injurious behavior can happen after administration of higher or repeated doses. These behaviors consist of self biting, head bumping, itching, hair pulling along with other forms of injury.
Oral Health complications
Oral medical problems are generally associated with methamphetamine abuse. Meth users are hyperactive and quite often limit consuming meals and liquids during time periods of intense drug use, resulting in dehydration and dryness of mouth. In addition, while bingeing, meth users might not practice any kind of dental hygiene.
As a consequence, meth users frequently develop caries. Frank coronal wounds are usually preceded by tooth decay involving the entire area of the teeth. Tooth wear could be further made worse by bruxism, as acute meth administration frequently causes users to grind the teeth and clench the jaws. Lastly, the motivation to receive dental treatments will be limited, as meth users occasionally don't report pain, even if they have severe caries.
HIV or Sexually Transmitted Infections
Meth can create side effects that alter judgment and self-consciousness, leading individuals to participate in hazardous behaviors, thus increasing the potential risk of HIV transmission. The principle route of transmission of HIV as well as other infectious disorders amongst injection drug users is usually by sharing contaminated needles or other devices. Since meth alters self-consciousness, meth users are more inclined to share devices and instigate these kinds of transmission.
Meth abuse can increase the transmission of HIV not only in those who inject the drug, but in addition, in individuals who use various other routes of administration, mainly because meth users frequently experience a rise in their sex drive. Such a boost can result in promiscuity, obsessive masturbation, or extended intercourse. Additionally, users who had unusual sexual adjustment prior to their use of the drug might be at higher risk for promiscuity and sadomasochistic behavior. Factors including promiscuity and prostitution not simply elevate the potential risk of sexually transmitted infections for meth users, but also for their partners too.
Acute lead poisoning
Acute lead poisoning is yet another potential risk for meth abusers. One common method of illegitimate meth production makes use of lead acetate as a reagent. Manufacturing errors may thus result in meth toxified with lead. There has been recorded instances of acute lead poisoning in intravenous methamphetamine abusers.
Death
The two most important causes of death due to meth use seem to be whenever fresh users who've not developed a threshold administer a dosage as high as of which is used by an experienced user or whenever an user uses a high dose following an interval of withdrawal in the course of which the user's tolerance had lowered. Mechanisms responsible for fatalities include:
Ischemic stroke because of meth inhalation
Caudal thalamic infarctions as a result of meth taken intranasally
Vascularizing dementia
Find Top Treatment Facilities Near You
Detoxification
Inpatient / Residential
Private / Executive
Therapeutic Counseling
Effective Results
Call Us Today!
Speak with a Certified Treatment Assesment Counselor who can go over all your treatment options and help you find the right treatment program that fits your needs.
drug-rehabs.org
1-877-893-8276
Discuss Treatment Options!
Our Counselors are available 24 hours a day, 7 days a week to discuss your treatment needs and help you find the right treatment solution.
Call Us Today!
drug-rehabs.org
1-877-893-8276