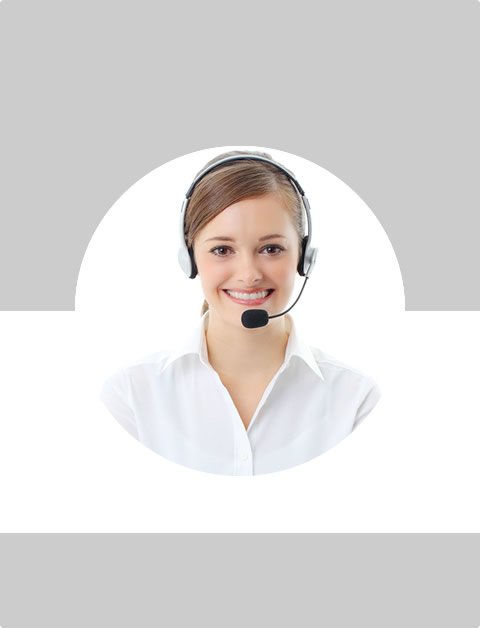 Don't Know What To Do?
Call Now to speak with a Certified Treatment Assesment Counselor who will guide you every step of the way.
This is a free service 100% Confidential
1-877-893-8276
Methamphetamine
Methamphetamine is synthetic amphetamines or stimulants that are produced and sold illegally in pill form, capsules, powder and chunks. An amphetamine is a chemical that has stimulant properties similar to adrenaline. Like adrenaline, methamphetamine stimulates the central nervous system, and is extremely addictive.
Meth Labs
Methamphetamine is manufactured in meth labs. A meth lab is a clandestine drug lab. It is a collection of materials and ingredients used to manufacture illegal drugs. Methamphetamine is made mostly from common household ingredients. When these ingredients are mixed and "cooked" together they make a dangerous drug and potentially harmful chemical mixtures that can remain on household surfaces for months or years after "cooking" is over. Meth labs have been discovered in hotel and motel rooms, restaurants, barns, private homes and apartments, storage facilities, fields, vacant buildings and (moving or stationary) vehicles. A minimum of 5 to 7 pounds of chemical waste are produced for each pound of methamphetamine manufactured.
Meth Suppliers
Traditionally, the suppliers of methamphetamine throughout the United States have been outlaw motorcycle gangs and numerous other independent trafficking groups. Although these groups continue to produce and distribute methamphetamine, organized crime drug groups operating from Mexico currently dominate wholesale methamphetamine trafficking in the United States for several reasons: these organizations established access to wholesale ephedrine sources of supply on the international market; these organizations are producing unprecedented quantities of high-purity methamphetamine on a regular basis; and, they already control well-established cocaine, heroin, and marijuana distribution networks throughout the western United States, enabling them to supply methamphetamine to a large retail level market.
Meth Effects
The high experienced by a methamphetamine user can be described as an increase in wakefulness and physical activity and a decrease appetite. A brief, intense sensation, or rush, is reported by those who smoke or inject methamphetamine. Oral ingestion or snorting produces a long-lasting high instead of a rush, which reportedly can continue for as long as half a day. Both the rush and the high are believed to result from the release of very high levels of the neurotransmitter dopamine into areas of the brain that regulate feelings of pleasure.
Methamphetamine can cause a variety of cardiovascular problems. These include rapid heart rate, irregular heartbeat, increased blood pressure, and irreversible, stroke-producing damage to small blood vessels in the brain. Hyperthermia (elevated body temperature) and convulsions occur with methamphetamine overdoses, and if not treated immediately, can result in death.
Chronic methamphetamine abuse can result in inflammation of the heart lining, and among users who inject the drug, damaged blood vessels and skin abscesses. Methamphetamine abusers also can have episodes of violent behavior, paranoia, anxiety, confusion, and insomnia. Heavy users also show progressive social and occupational deterioration. Psychotic symptoms can sometimes persist for months or years after use has ceased.
Acute lead poisoning is another potential risk for methamphetamine abusers. A common method of illegal methamphetamine production uses lead acetate as a reagent. Production errors may therefore result in methamphetamine contaminated with lead. There have been documented cases of acute lead poisoning in intravenous methamphetamine abusers.
There are several ways of identifying a meth user. Listed below is a generalized list of symptoms of a meth user, keep in mind that just because a person is experiencing the symptoms listed below does not automatically mean that they are using meth.
increased heart rate, blood pressure, and respiration
flushed or tense appearance
dilated pupils
bloodshot eyes
a chemical odor on their breath
excessive sweating
rapid speech
inability to sleep or eat
severe weight loss
rotting teeth
scars and open sores
paranoia
hallucinations (often times auditory)
repetitive behavior
memory loss
depression
psychosis
teeth grinding
restlessness
tremors
Slang Terms for Meth
Slang terms for methamphetamine are always changing. New terminology is being created daily on the street. The slang names listed below are an overview of terminology used for methamphetamine throughout the country.
Slang terms and names for methamphetamine
222 (Chicago)
Agua
Albino Poo
Alffy
All Tweakend Long
Anny
Anything Going On
Bache Knock
Bache Rock
Bag Chasers
Baggers
Barney Dope
Batak (Philippine Street Name)
Bato
Bato-(Philippine Steet Name)
Batu Kilat (Malaysia, it means shining rocks)
Batu or Batunas (Hawaii)
Batuwhore
Beegokes
Bianca
Bikerdope
Billy, Or Whizz, (Britain - after a cartoon character in a kids comic called Billy Whizz who seemed to be always on the stuff!)
Bitch
Biznack
Blanco
Blizzard
Blue Acid
Blue Funk, (Southwest Area of SD Ca.)
Bomb
Booger
Boorit-Cebuano (Filipino Street Name)
Boo-Yah! (Southwest Area of SD Ca.)
Brian Ed
Buff Stick
Bugger Sugar
Buggs
Bumps
Buzzard Dust
Caca
Candy
Cankinstien
CC
Chach
ChaChaCha
Chalk
Chalk Dust
Chank
Cheebah
Cheese
Chicken Flippin
Chikin or Chicken
Chingadera
Chittle
Chizel
Chiznad
Choad
Clavo
Coco
Coffee
Cookies
CR (California Central Valley)
Crack Whore
Crank Is "Walk" & Coke Is "Talk."
Crankster Gansters
Cri,Cri (Mexican Border in Southwest Arizona)
Criddle
Cringe
Critty
Crizzy
Crothch Dope
Crow
Crunk
Crypto
Crystal Meth
Crystalight
Cube
Debbie, Tina, And Crissy
Devil Dust
Devils Dandruff
Devils Drug
Dingles
Dirt
Dirty
Dizzy D
D-Monic Or D
Do Da
Doody
Doo-My-Lau(H.B.)
Dope
Drano
Dummy Dust
Dyno
Epimethrine
Epod
Eraser Dust
Ethyl-M
Evil Yellow
Fatch (Mexican Border In The Southwest Arizona Area)
Fedrin
Fil-Layed
Fizz Wizz
Gackle-a Fackle-a
Gak
Gas
Gear Or Get Geared Up
Gemini
Glass
Go
Go Fast
Go-ey
Go-Go
Go-Go Juice
Gonzales (Like the cartoon "Speedy")
Goop
Got Anything
Grit
Gumption
Gyp
Haiwaiian Salt
Hank
High Speed Chicken Feed
Highthen
Hillbilly Crack
Hippy Crack
Homework (This is because homework is generally done on paper which had lines)
Hoo
Horse Mumpy (Tampa, Florida)
Hydro
Hypes
Ice
Ice Cream
Icee
Ish
Izice
Jab
Jab
Jasmine
Jenny Crank Program
Jetfuel
Jib
Jib Nugget
Jinga
Juddha
Juice
Junk (San Diego)
Kibble
Killer
KooLAID
Kryptonite
Lamer
Laundry Detergent
Lemon Drop
Life
Lily
Linda
Lost Weekend (Bay Area SF)
Love
Low
Lucille
M Man
Magic
Meth
Meth Monsters
Methaine
Methandfriend
Methandfriendsofmine
Methanfelony
Methatrim
Methmood
Method
Nazi Dope
Ned
Newday
No Doze
Nose Candy
On A Good One
Patsie
Peaking
Peanut Butter
Peel Dope
Phazers
Phets
Philopon (East Asia)
Pieta
Pink
Poison
Poop
Poop'd Out
Poor Man's Coccaine (Philippines)
Pootananny
Powder
Powder Monkeys
Powder Point
Project Propellant
Puddle
Pump (Bay Area SF)
Q'd
Quick (Canada)
Quill
Rachet Jaw
Rails
Rails
Rank
Redneck Heroin (Atlanta)
Richie Rich
Rip
Rock
Rock
Rocket Fuel
Rocky Mountain High
Rosebud
Rudy's
Rumdumb
Running Pizo
Sack
Sam's Sniff
Sarahs
Satan Dust
Scante (Hispanic Population in Southern California)
Scap
Schlep Rock
Scooby Snax
Scud
Scwadge
Shab
Sha-Bang
Shabs (San Francisco)
Shabu
Shamers
Shards
Shards
Shit
Shiznack, Shiznac, Sciznac or Shiznastica
Shiznit
Shiznitty
Shizzo
Shnizzie Snort
Shwack
Skeech
Sketch
Ski
Skitz
Sky Rocks
Sliggers
Smiley Smile
Smurf Dope
Smzl
Snaps
Sniff
Snow, Motivation (Colorado Springs, CO)
Space Food
Spaceman
Spagack
Sparacked
Sparked
Sparkle
Speed Racer
Spin, Spin, Spin
Spinack
Spindarella
Spinney Boo
Spinning
Spishak
Spook
Sprack
Sprizzlefracked
Sprung (Mississippi)
Spun Ducky Woo
Squawk
Stallar
Sto-Pid
Styels
Sugar
Suger
Sweetness
Swerve
Syabu (pronounced "shabu" - SE Asia)
Ta'doww (Southwest Area of SD Ca.)
Talkie
Tasmanian Devil
Tenner
The New Prozac
The White House
Tical
Tina Or Teena
Tish - Shit Backwards (C.V. Calif. area)
Tobats
Toots
Torqued
Trippin Trip
Tubbytoast
Tutu (Hawaii)
Twack
Twacked Out
Tweak
Tweedle Doo
Tweek (A Methamphetamine-Like Substance)
Tweezwasabi
Twiz
Twizacked
Ugly Dust
Vanilla Pheromones
Wake
Way
We We We
Whacked
White Bitch
White Ink
White Junk
White Lady
White Pony (Ridin' the White Pony)
White
Who-Ha
Wigg
Xaing
Yaaba (Thailand)
YAMA (Pattaya, Phuket, Ko Samui And Bangkok)
Yammer Bammer
Yank
Yankee
Yay
Yead Out
Yellow Barn
Zingin
Zip
Zoiks
Zoom
Find Top Treatment Facilities Near You
Detoxification
Inpatient / Residential
Private / Executive
Therapeutic Counseling
Effective Results
Call Us Today!
Speak with a Certified Treatment Assesment Counselor who can go over all your treatment options and help you find the right treatment program that fits your needs.
drug-rehabs.org
1-877-893-8276
Discuss Treatment Options!
Our Counselors are available 24 hours a day, 7 days a week to discuss your treatment needs and help you find the right treatment solution.
Call Us Today!
drug-rehabs.org
1-877-893-8276