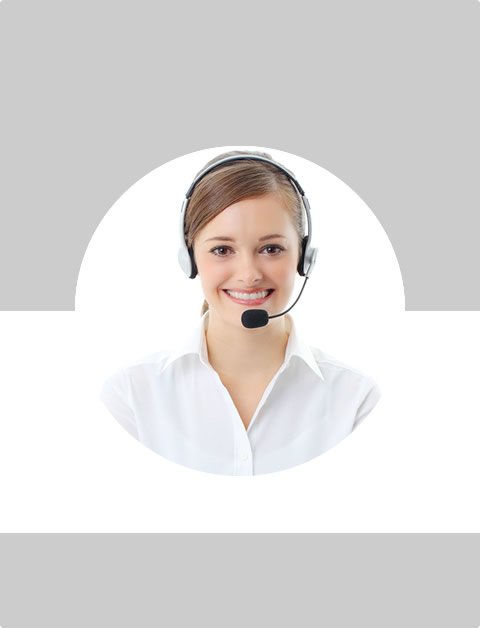 Don't Know What To Do?
Call Now to speak with a Certified Treatment Assesment Counselor who will guide you every step of the way.
This is a free service 100% Confidential
1-877-893-8276
Identification of Meth-harmful Side Effects
Meth is a powerful and extremely addictive drug that is snorted, smoked or injected. The use of meth boosts the levels of dopamine and norepinephrine in the brain, leading to an energized and euphoric feeling. This feeling may last for several hours. The side effects of meth - both the short-term as well as long-term effects can be very damaging. This drug is usually prescribed for patients who suffer from attention deficient disorders, narcolepsy and obesity.
To avert irreparable damage from Meth addiction, early detection of its abuse is required. Identification is the first step towards prevention, treatment and recovery. While the process is not easy, it is essential to be candid when faced with the side effects and signs of addiction in a loved one. Addiction to meth can be treated efficiently at drug rehabilitation centers that are designed to meet the requirements of the addicts as and when they stop using the drug. Though it is hard to imagine a near one getting involved in harmful drugs, signs and side effects are visible for those who watch for them.
The harmful side effects caused by Meth are quite obvious and they suggest a serious underlying problem that calls for immediate medical consultation. Some of the Meth-harmful side effects and signs are:
Paranoia and Anxiety:
Paranoia and anxiety may crop up with regular meth use. Meth users may experience extreme stress and emotion that can impact their overall health. Constant spikes in stress normally cause a powerful emotional toll on meth users.
Pregnancy Risks
Compared to other pregnant women, meth abusers are generally younger, have a low income and are less educated. They are also less likely to have partners and receive less amount of medical care during pregnancy. Moreover, meth infiltrates the placenta and adversely affects the fetus. Nearly all the infants exposed to meth experiences signs of meth drug withdrawal soon after birth. The infants may also suffer from heart irregularities, palate, cleft lip, prematurity and even death.
Cardiac Disorders
The heart may beat dramatically and have an asymmetrical pulse while on meth. It may also cause the blood pressure to spike. Meth may lead to abnormal heart health problems such as heart failure. Cardiac disorders may take place in all ages of meth users, including teenagers.
Prematurely Aged Appearance
Chronic meth users have a prematurely aged appearance that typically results from an amalgamation of poor grooming and hygiene, malnutrition, excessive weight loss and tooth decay. Abscesses that arise due to skin picking also add to the aging effect caused by meth.
Lack of Appetite
Lack of appetite is an issue with meth. Abusers may refrain from eating and only crave for drugs, not food.
Enhanced Risk of STDs
Methamphetamine abusers face enhanced risks for sexually transmitted diseases such as HIV. Abusers normally engage in risk-induced sexual activities as the drug augments sexual arousal while diminishing inhibitions.
Stroke Risk
The risk of stroke increases during meth use. Irrespective of the user's age, a stroke can happen all of a sudden while on meth.
Brain Damage
Meth generates the sensation of being high by altering the manner in which the chemicals in the brain works. This can cause long term or permanent damage to the brain. In rare cases, full-scale psychosis may take place which includes violent outbreaks and suicidal tendencies or attempts. For a lot of people, this damage may be irreversible and the brain may never truly resume its proper functioning.
Tooth Decay
Meth abuse may cause "meth mouth," which is a state characterized by extremely severe tooth decay. The drug leads to dry mouth, which causes bacteria build up and ultimately decays the teeth. Generally, the teeth are required to be extracted as they become damaged beyond repair. Meth users normally describe their teeth as black, rotting and crumbling.
Kidney and Liver Damage:
Kidney and liver damage may transpire while using meth. Overall damage to the body is a menace that is associated with meth use. Even teenagers can experience organ failure and unexpected medical emergencies while taking meth.
Violence
Violence is an additional possible harmful effect of taking meth. This drug leads to an augmentation in hostile tendencies and curbs the ability to control rage. Meth use can also cause severe personality alteration causing unanticipated actions and hazardous, unsafe behavior.
Damage of the Central Nervous System:
Chemicals that are used to make meth includes harmful substances such as drain cleaner, lantern fuel and battery acid. These substances damage the delicate brain tissues when used. Chronic meth abusers often experience an extensive range of central nervous system issues, such as quiver and trouble walking, insomnia and nervousness.
Lung Damage
Lung damage is caused is frequent use of meth. The lethal ingredients used to produce meth may harm the lungs for the short-term and may create enduring long-term effects as well.
Meth Addiction Help
These harmful side effects can help in determing that a person is a drug abuser. Generally, if you happen to observe the signs or side effects of drug abuse in someone, you ought to take the following actions:
Collect proof of abuse;
Seek the help and advice of addiction professionals;
Discuss your concerns with other medical experts;
And, follow up with all type of recovery assistance you can offer.
It is vital for all to understand that drug addiction is a disease that anyone can develop. Some addicts may have a biological inclination toward dependence that is often triggered by the drug prescription while, the others are pressured into drug abuse by friends or peers.
Nonetheless, if you are worried about Meth abuse by a loved one then you can contact the 24 hour helpline numbers in order to seek help. Most rehabilitation centers have trained counselors who eagerly answer the questions you have. They also connect you to the best treatment resources that address your specific needs and also help you in deciding the role you might play in the gradual recovery of your loved one.
Find Top Treatment Facilities Near You
Detoxification
Inpatient / Residential
Private / Executive
Therapeutic Counseling
Effective Results
Call Us Today!
Speak with a Certified Treatment Assesment Counselor who can go over all your treatment options and help you find the right treatment program that fits your needs.
drug-rehabs.org
1-877-893-8276
Discuss Treatment Options!
Our Counselors are available 24 hours a day, 7 days a week to discuss your treatment needs and help you find the right treatment solution.
Call Us Today!
drug-rehabs.org
1-877-893-8276