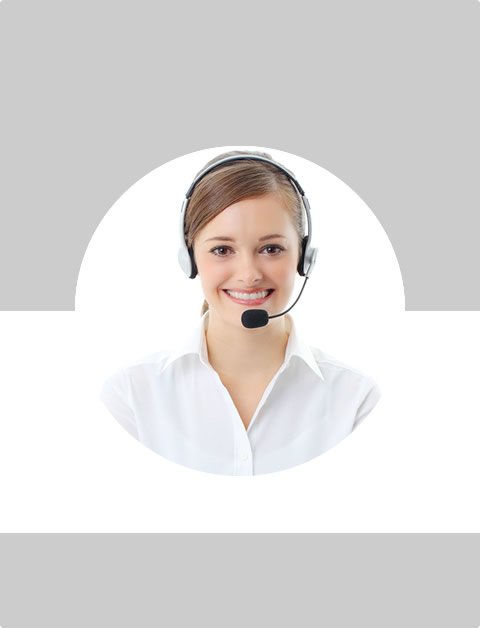 Don't Know What To Do?
Call Now to speak with a Certified Treatment Assesment Counselor who will guide you every step of the way.
This is a free service 100% Confidential
1-855-350-3330
Meth-Endangered Child
Meth endangered children are those young children who are suffering from physical or emotional harm or disregard caused either from exposure to methamphetamine or individuals intoxicated by methamphetamine, or from contact with dangerous surroundings where meth is being produced or the location where the chemical substances utilized to make meth are accessible.
This harm can include injuries from explosion, exposure to harmful chemicals present at clandestine laboratory sites, physical mistreatment, sexual abuse, medical disregard and loss of basic care, such as failure to provide foods, hygienic and safe living conditions, or schooling. Meth endangered kids are part of an exceptionally huge population of children whose day-to-day lives happen to be critically and negatively influenced by hazardous drugs.
Recognizing a Meth-Endangered Child
Along with the dramatic increase in methamphetamine labs in the US , there has been a rise in the number of children located at lab sites. The hazards to children coming in contact with this surroundings are serious. It is sometimes complicated to recognize children who might be endangered by meth since there might be several signs or symptoms. Nevertheless, there are a few telltale signs to watch out for.
Children who are exposed to the harmful chemicals utilized to manufacture meth can experience itchiness of the eye, skin, or mucous membranes. They could have breathing difficulties which range from wheezing problem to respiratory distress. The child might have evidence of chemical burns on the skin. Children residing in meth homes could also present a strange odor and might appear unclean.
Children being mistreated and abandoned in meth homes may well show combination of any of these signs:
Being cautious of adult contact
Use of behavioral extreme conditions-aggressiveness or withdrawal
Reluctant to go to home
Frightened of parents
Reports injury or disregard by parents
Excessive fatigue
Consistent hunger
Begging or robbing food
Inappropriate dress
Poor hygiene
Unattended physical problems or medical needs
Extended stays in school, earlier arrival and late departure
Constant exhaustion, listlessness, or falling asleep in the class
Difficulty walking or sitting
Poor peer relationships
Lags in physical development
Habit issues, sucking, rocking or biting
Sudden alterations in behavior or class performance
Abnormal adaptive behavior, inappropriately infant or inappropriately adult
If you've contact with a child whom you believe has been exposed to a meth laboratory or you believe has been abused or ignored by some other means, you must notify local law enforcement, child defense, or healthcare authorities.
What is Done to Assist Them
Today, most meth endangered children are found or rescued through law enforcement measures associated with their parents or their caregivers. That event could be probably the most defining instances of their lives. If disregarded and eventually left unmonitored, these kids continue being victims trapped in the never-ending cycle of substance abuse. The National Alliance for Drug Endangered Children recommends intervention with respect to these children, and prompts communities to create collaborative, efficient teams to offer coordinated services and assistance for these child victims. These teams consist of first responders, child protecting services, law enforcement, professional medical and mental health care professionals, prosecutors and state legal professionals, child advocates, drug abuse treatment providers, and also other community leaders, together with the general public. Upon elimination from a hazardous environment, meth endangered children require the instantaneous attention of child welfare services and evaluation by medical and mental health care professionals. If parents have got endangered children, their activities may require criminal prosecution, termination of parental privileges or court supervision of family members reunification.
How Do I Spot a Meth Endangered Surroundings in My Neighborhood
Some possible indicators:
Strong chemical substance smells or abnormal odors.
Unusual levels of activity at all times during the day or night.
Paranoid, unusual or deceptive behaviors.
Unusual garbage, for instance storage containers for automotive gas additives, starter fluid, drain cleaners, camping fuel or red-stained coffee filters.
Children unwatched or ignored.
Children routinely in dirty clothing.
Unreported fires.
Blacked-out or coated windows.
Placement of trash in a different neighbor's collection area.
Do not deal with your neighbor if you suspect illegitimate activity. Rather, please speak to your local law enforcement agency. It is our responsibility to provide these kids with immediate protection and therapy and then function along side with all the other agencies to ensure effective prosecution of their abusers.
Find Top Treatment Facilities Near You
Detoxification
Inpatient / Residential
Private / Executive
Therapeutic Counseling
Effective Results
Call Us Today!
Speak with a Certified Treatment Assesment Counselor who can go over all your treatment options and help you find the right treatment program that fits your needs.
drug-rehabs.org
1-855-350-3330
Discuss Treatment Options!
Our Counselors are available 24 hours a day, 7 days a week to discuss your treatment needs and help you find the right treatment solution.
Call Us Today!
drug-rehabs.org
1-855-350-3330