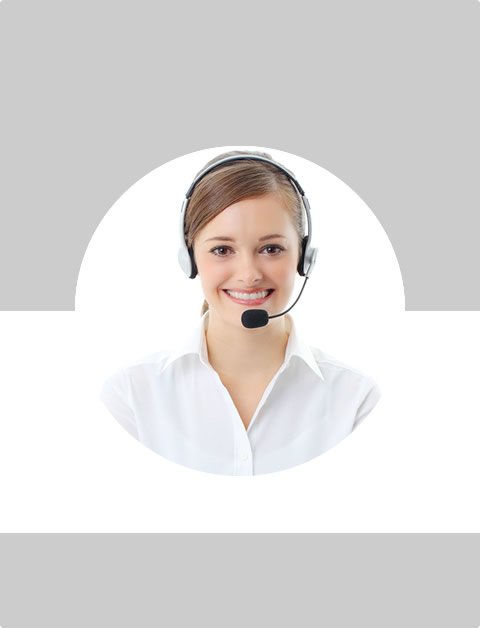 Don't Know What To Do?
Call Now to speak with a Certified Treatment Assesment Counselor who will guide you every step of the way.
This is a free service 100% Confidential
1-877-893-8276
Children of Meth Users- Related Abuse and Neglect
Methamphetamine producers and abusers typically become so preoccupied with the drug that they abuse or neglect their children. According to Inland Narcotics Clearing House data, nearly 70 percent of the child abuse cases reported in Riverside and San Bernardino Counties, California, during 2001 were methamphetamine-related. Children whose parents or guardians produce or abuse methamphetamine typically lack proper immunizations, medical care, dental care, and necessities such as food, water, and shelter. For example, in March 2002 Los Angeles County Sheriff's deputies found four children who were begging for food in their neighborhood in Diamond Bar, California. The deputies found that the children had been left alone in their home, which had no food, water, or electricity. The children led the deputies to a methamphetamine laboratory in the family's garage. The children frequently were present at the laboratory because they were being home schooled in the same garage.
Strategies to Assist Children at Risk
Law enforcement authorities, prosecutors, social workers, medical professionals, and hazardous materials cleanup crews are increasingly aware of the serious risks faced by children who are present at methamphetamine laboratories. However, many communities have not yet implemented strategies that allow legal, social, and medical professionals to combine their resources effectively and break the cycle of child endangerment.
Butte County, California, developed a collaborative effort to improve the safety and health of children endangered by drug production, distribution, and abuse in 1993 when it initiated the Drug Endangered Children (DEC) program. DEC brings together law enforcement officers, social workers, public health nurses, and district attorneys in a cooperative effort to remove children from homes where methamphetamine is produced and to safeguard the children from further abuse and neglect.
Four-Year-Old Child Found at Methamphetamine Production Site
In March 2000 narcotics task force officers and a DEC social worker in Butte County discovered a methamphetamine laboratory at a residence while conducting a probation search. Upon arrival, they discovered a 4-year-old girl, naked, playing outdoors beside laboratory waste and a dead cat. It was discovered that her mother had been producing methamphetamine in a travel trailer located on the property. The child drew pictures and spoke clearly about a glass smoking pipe and numerous incidents of domestic violence she had witnessed in the home. The mother was arrested for manufacturing methamphetamine, maintaining a residence to manufacture, being armed in commission of a felony, and child endangerment. The child was taken to a local hospital for lab work and a physical exam where toxicology screens were positive for methamphetamine and other illicit drugs. She was infested with head lice and was suffering from infections in both ears, which required immediate medical attention. The child, who was developmentally delayed, was placed in a foster home that deals specifically with drug exposed, at-risk children.
Source: DEC.
The Drug Endangered Children Program- DEC
The DEC program is a model by which many agencies can learn how to best address the legal, medical, and social issues associated with children present at methamphetamine laboratories and other hazardous drug production and abuse environments. A key component of the DEC program is a response team that is on call 24 hours a day. The DEC Response Team--which includes social workers, trained fire department personnel (members of the hazardous materials unit, in particular), public health nurses, and law enforcement personnel--is called upon frequently to treat and care for children found at laboratory sites and assist with the criminal investigation. The entire DEC Response Team receives specialized training regarding methamphetamine production and the circumstances specific to drug endangered children, and all personnel have experience or receive training in criminal investigations related to evidence collection in child endangerment cases.
In Butte County, California, where the DEC program was informally developed in 1993, the team has removed 80 to 100 children from drug-related endangerment situations each year since its inception and has successfully prosecuted hundreds of cases of child endangerment. Other counties in California have had similar success, and nine other states (Washington, Oregon, Idaho, Nevada, Utah, Arizona, Oklahoma, Missouri, and Illinois) have begun to replicate DEC Response Teams in their local communities. In Riverside County the DEC program was officially begun in 1999. During the initial 18 months, 33 methamphetamine laboratories were seized where children were present. Eighty-three children were taken into custody, and felony charges were filed against 75 individuals. In Orange County the DEC team has coordinated the removal of children from methamphetamine laboratories and has assisted the Orange County District Attorney's Office with charging their parents with felony child endangerment.
Due to the success of the program in California where it is now operating in 15 counties, the National Methamphetamine Chemical Initiative (NMCI) will fund the travel of DEC instructors to other states interested in starting a program.
Find Top Treatment Facilities Near You
Detoxification
Inpatient / Residential
Private / Executive
Therapeutic Counseling
Effective Results
Call Us Today!
Speak with a Certified Treatment Assesment Counselor who can go over all your treatment options and help you find the right treatment program that fits your needs.
drug-rehabs.org
1-877-893-8276
Discuss Treatment Options!
Our Counselors are available 24 hours a day, 7 days a week to discuss your treatment needs and help you find the right treatment solution.
Call Us Today!
drug-rehabs.org
1-877-893-8276