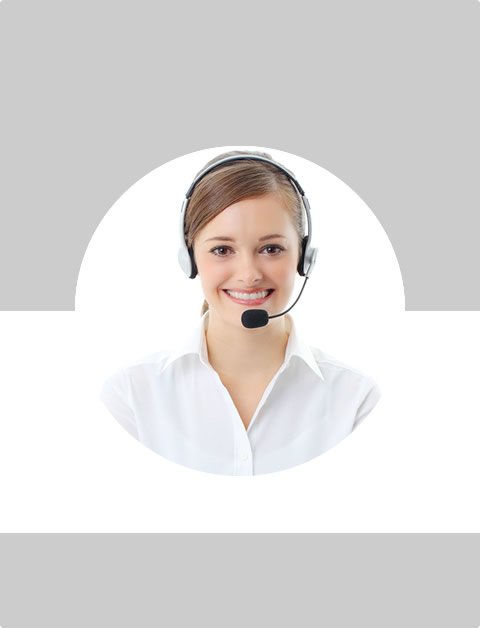 Don't Know What To Do?
Call Now to speak with a Certified Treatment Assesment Counselor who will guide you every step of the way.
This is a free service 100% Confidential
1-877-893-8276
Discover The various Marijuana Withdrawal Effects
Marijuana, which is derived from Cannabis, is a plant with psychoactive properties. It is mainly used for recreational purposes, such as mood enhancement and altered perception. It is also sometimes used by physicians to treat symptoms of serious diseases like cancer as well as other health conditions.
Marijuana withdrawal:
Marijuana withdrawal is the host of withdrawal symptoms associated with the drug upon discontinuation suddenly. Earlier it was considered, that the drug marijuana do not produce any withdrawal symptoms, because people did not show any sort of withdrawal symptoms similar to those withdrawing from opiates or alcohol. Later, a study conducted by Kouri and Pope showed that chronic Marijuana users showed withdrawal symptoms upon discontinuation of the drug , and lasted for around 10 to 14 days.
However, the withdrawal symptoms are not severe compared to withdrawal effects produced by quitting opiates or alcohol. Marijuana withdrawal symptoms are mild, but uncomfortable to make the users to get back using Marijuana to relieve those symptoms. According to a research report submitted on January 2008 by the Johns Hopkins University School of Medicine, people who quit marijuana smoking experienced insomnia, anger, and irritability.
Marijuana withdrawal symptoms:
a. Irritability and insomnia
Marijuana offers excellent relaxing effect on the body. Therefore, withdrawal of Marijuana is known to cause the opposite reaction, irritability. The person will not be able to sleep or continue falling asleep due to irritableness, and anxiety. The user experiencing withdrawal symptoms may be generally upset, easily angered, and moody. This withdrawal effect can be minimized by engaging in light to moderate exercises daily. Exercising helps the release of endorphins in the body, which is considered as the body's natural opiate that assist in the reduction of irritability. Developing a good sleeping pattern may be helpful, which aligns the body's various hormonal and biochemical cycles.
b. Depression:
Marijuana produces euphoric effect on inhalation, when withdrawn the opposite reaction occur, depression. Changes in mood following withdrawal of Marijuana are temporary and are not present always. However, the best treatment for mood disorders that occurred as a result of marijuana withdrawal is to engage in light to moderate exercise regimen and by developing good sleep patterns.
c. Anxiety:
During marijuana withdrawal, some people will experience anxiety. This is because, Marijuana is primarily considered a psychoactive drug, and so the emotional and mental effects of withdrawal are usually the first to notice. Patients complaining of severe anxiety conditions should consult a health care specialist, support, and counselling. Additionally, a good sleep pattern and an exercise regimen are the mainstays of Marijuana addiction treatment.
d. Loss of appetite:
Marijuana is used in the stimulation of appetite for thousands of years. Increasing appetite is one of the most common medicinal properties found in Marijuana plants. Once it is used as an appetite stimulant for a long period of time, the body gets adapted to the medication, and upon withdrawal, the opposite occurs leading to loss of appetite. Weight loss occurs in some cases.
e. Return of symptoms:
When Marijuana is used for some medical treatment, sudden stopping may result in the return of symptoms for which it was originally prescribed. A compound found in Marijuana, the cannabinoids is found to have positive effects on the body to treat symptoms like pain, muscle spasm, and chemotherapy induced nausea in cancer patients, explains National Institute of health. But the use of Marijuana for medical purposes is not approved by the Federal law. However, state laws allow physicians to prescribe Marijuana to treat certain medical conditions. Like any drug used for the treatment of symptoms, withdrawing Marijuana under these circumstances may lead to long-term or temporary worsening of the symptoms.
Conclusion:
Marijuana is a psychoactive drug, known among abusers for its euphoric effect. Understanding what happens when taking Marijuana allows user to better identify as well treat the symptoms as they arise. But, the effects of withdrawing Marijuana are different for everyone. Certain factors play an important role in determining the severity of marijuana withdrawal which includes dosage, duration of use, and the individual differences in the body chemistry. The most common form of Marijuana abuse is by smoking, but can also be vaporized or eaten. When eaten or vaporized, the physical effects of withdrawal symptom vary resulting in respiratory changes.
Find Top Treatment Facilities Near You
Detoxification
Inpatient / Residential
Private / Executive
Therapeutic Counseling
Effective Results
Call Us Today!
Speak with a Certified Treatment Assesment Counselor who can go over all your treatment options and help you find the right treatment program that fits your needs.
drug-rehabs.org
1-877-893-8276
Discuss Treatment Options!
Our Counselors are available 24 hours a day, 7 days a week to discuss your treatment needs and help you find the right treatment solution.
Call Us Today!
drug-rehabs.org
1-877-893-8276