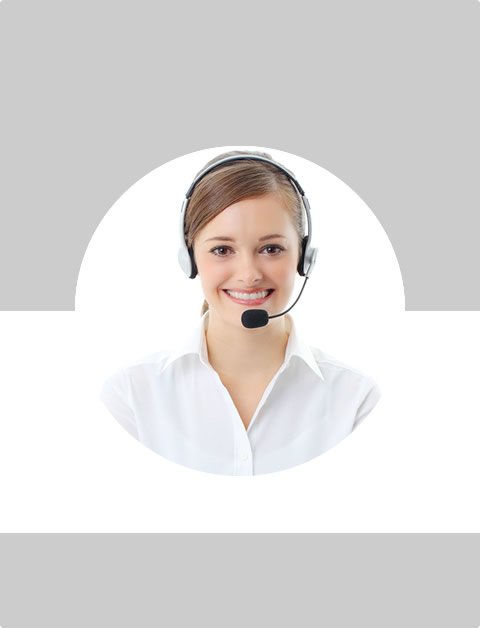 Don't Know What To Do?
Call Now to speak with a Certified Treatment Assesment Counselor who will guide you every step of the way.
This is a free service 100% Confidential
1-877-882-9275
Marijuana Use Statistics
Marijuana is the most commonly used of all illicit substances. Usually smoked in the form of joints, it is also sometimes mixed with tobacco in a pipe or cigar. This is a problem because it allows not only the marijuana itself to enter the lungs, but also the harmful substances included in tobacco - for example, nicotine and tar. Less popular ways to ingest nicotine include baking it into certain foods or drinking it as a form of tea. Marijuana is widely known for the distinctive, somewhat sweet, odor it gives off when smoked, something which makes it very easy to detect. For that reason, as well as because of its status as an illegal drug in most jurisdictions, it is not always straightforward to tell if a person is a marijuana user.
Statistics on marijuana use
Research carried out in the United States as part of the National Survey on Drug Use and Health gives a snapshot of marijuana use in the nation in 2009. More than 16 million Americans reported using the drug on at least one occasion in the previous month to the survey being carried out. That constituted an increase when compared to any previous year since 2002. The largest year-on-year rise in marijuana use came in the youngest age group surveyed, that of 12 to 17 year old youths. The figure of 7.3% was quite a significant increase over the 6.7% contained in the 2008 version of the survey. The next age group up, that of young adults aged from 18 to 25, also showed a substantial increase from the 2008 statistics, in this case from 16.5% to 18.1%.
Another contribution to the body of marijuana use statistics, also undertaken in 2009, was the Monitoring the Future survey. This reported that the fall in the use of the drug, which had been continuing at a fairly steady rate since the end of the 1990s, had come to a halt. The 2009 figures recorded a total of 32.8% of 12th-grade students having used marijuana at least once during the preceding twelve months, with even 11.8% of eighth-grade students having done so. A finding that was of particular concern to those involved in drug education and prevention programs was that the perceived level of risk of the drug declined in several age groups, with tenth-grade students also found to disapprove of marijuana use less than they had previously done.
Perceptions of marijuana use
Part of the reason for the relatively low rate of disapproval regarding the use of marijuana is that it is commonly seen as being safe. However, a look at the relevant statistical data shows clearly that this is not so. Of all illicit drugs, only opiates - as a class - account for a higher proportion of hospital admissions in the United States than marijuana. Slightly more than one sixth of patients who are admitted for treatment - a total of more than 320,000 patients - were admitted for this reason. In a majority of cases, the patient had begun to abuse the drug by the time he or she had reached the age of 14. A considerable majority - around 70% - of admitted patients are male, although there are some signs that more females may be starting to use the drug.
Harmful effects
If marijuana is taken for an extended period of time, it may prompt dependency. This has obvious negative consequences, since the user will place a higher priority on obtaining his or her continued supply of marijuana than on concentrating on work, school, or even family. By aggregating the results of a number of studies into the use and abuse of the drug, it can be seen that a little under one-tenth of marijuana users develop an addiction. This figure is much higher - in some cases, as high as 50% - in users who take marijuana on a daily basis. Many users are aware of this and try to quit, but withdrawal symptoms can be severe. These can include lack of sleep or appetite, as well as a craving for the drug which can last for as much as a week after a person has ceased taking it.
Help with quitting
The most effective way to help a person to end his or her dependence on marijuana is to use a variety of methods to intervene in his or her behavior. These methods may include talking therapies, such as cognitive behavioral therapy, or rewarding continued abstinence by the awarding of vouchers to those who remain off the drug. One significant problem that faces therapists and medical professionals is the absence of suitable medication with which to treat marijuana addicts. However, developments in the past few years have given scientists a better understanding of how it might be possible to prevent relapsing, and to help people to overcome withdrawal symptoms. In the meantime, programs organized by Marijuana Anonymous can help to take users through the withdrawal process.
Find Top Treatment Facilities Near You
Detoxification
Inpatient / Residential
Private / Executive
Therapeutic Counseling
Effective Results
Call Us Today!
Speak with a Certified Treatment Assesment Counselor who can go over all your treatment options and help you find the right treatment program that fits your needs.
drug-rehabs.org
1-877-882-9275
Discuss Treatment Options!
Our Counselors are available 24 hours a day, 7 days a week to discuss your treatment needs and help you find the right treatment solution.
Call Us Today!
drug-rehabs.org
1-877-882-9275